Coinbase-Backed DeSo is Disrupting Social Media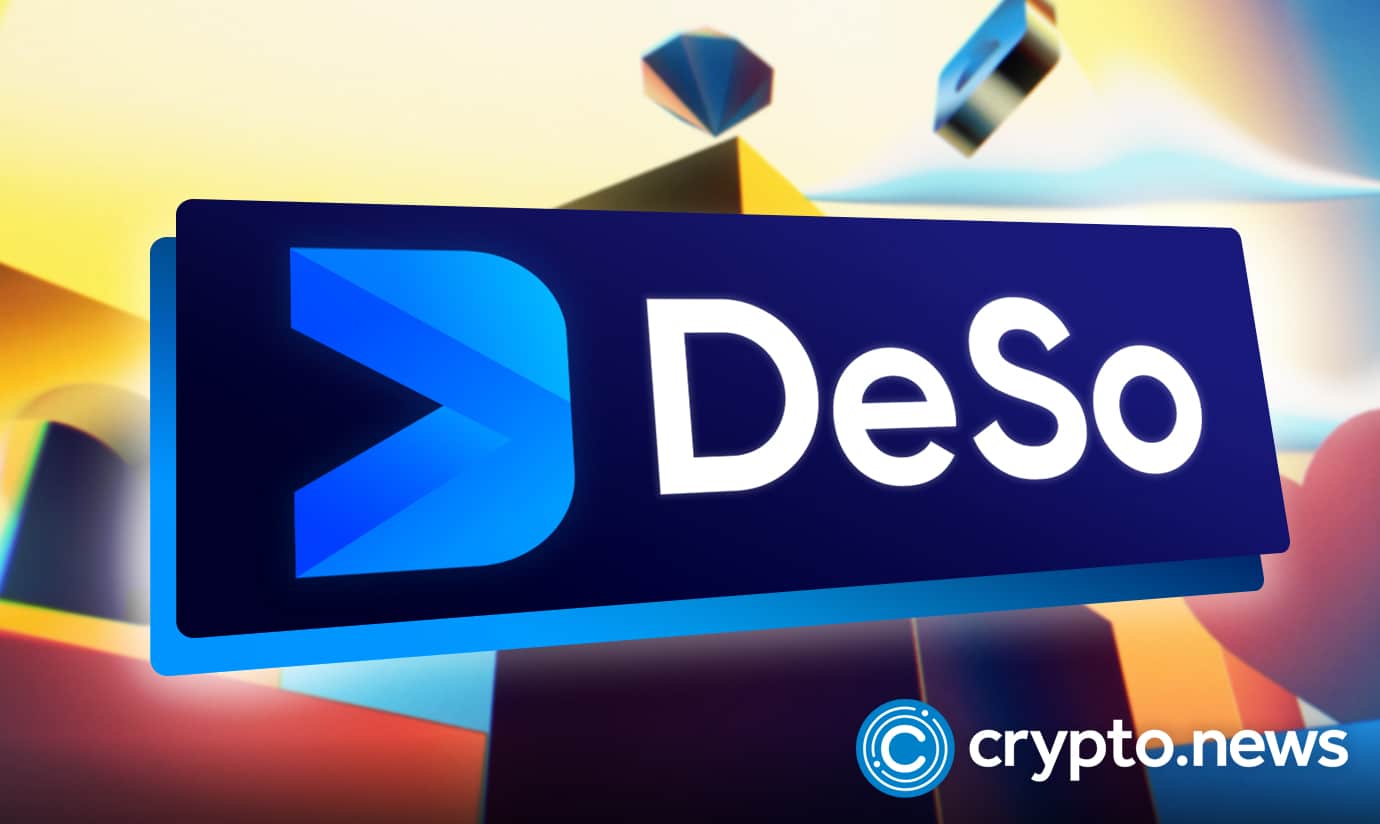 DeSo, a newly launched layer-1 blockchain, is looking to give social media giants, Twitter, Telegram, and others, a run for their money through its decentralized on-chain end-to-end encrypted group chats.
Decentralization and Privacy
Since the advent of social media in the early 2000s, it has become an essential part of the day-to-day lives of the average person and even brands.
It is safe to say that social media has profoundly affected the world, from changing how we interact with others, and how we access information from the news, to how we air our opinions on issues
Social media platforms like Meta (formerly Facebook), Twitter, WhatsApp, and Telegram are some of the popular players in this industry. With billions of users interacting daily on these platforms, one could say they are among the whales of the social media world.
Just like in all technologies, there are advantages and drawbacks. Some of the flaws of using social media that DeSo is particularly interested in are decentralization and privacy, or in this case, the lack of it.
To register on most social media platforms like Twitter, one must provide information like a phone number or email address. These requirements often give credence to growing concerns about privacy and data protection. Some problems surround the safety of the collected data in the case of a security breach on the network. Additionally, most social media networks are centralized and can be subject to government bans.
A recent example was the controversial ban the Nigerian Government placed on Twitter which lasted months.
DeSo aims to solve these challenges by designing a blockchain that "brings Bitcoin's pseudonymity and censorship resistance to messaging with the launch of decentralized, end-to-end encrypted on-chain direct messages and group chats." Users can utilize DeSo's end-to-end encrypted messaging without giving out their personal information, ensuring privacy and decentralization.
Nader Al-Naji, the creator of DeSo, said:
"DeSo is the only blockchain that could support something like this today. It costs about $75 to store a 200-character message on Ethereum and about fifteen cents to store it on Solana, Avalanche, or Polygon. In contrast, DeSo is one ten-thousandth of a cent, making it the first blockchain capable of disrupting storage-heavy applications like iMessage, WhatsApp, and Signal."
DeSo Ecosystem is Growing
The layer-1 blockchain built to build and scale decentralized social media apps has been on an upward trajectory in adoption. Just last week, DeSo integrated with the Ethereum wallet, MetaMask, where the millions of users on the MetaMask platform can now enjoy one-click access to encrypted on-chain messaging with exciting features.
These features include access to gasless profile creation, posting, following other users, a fully decentralized on-chain follow graph, and so on. On the back of this integration, MetaMask Users can chat with others across all supported dApps. For example, a MetaMask user on 1inch could send an encrypted message to someone currently on Uniswap, and that user would receive the message in real time.
DeSo also houses some decentralized social media platforms in its ecosystem, like Diamond, a web3 version of Twitter; DAODAO, a Web3-oriented fund-raising platform; and DeSo manager, a decentralized version of Discord.
The Coinbase-backed blockchain recently raised $200 million in funding, integrated stablecoin USDC into its platform, and is actively expanding its ecosystem to allow interoperability with other blockchains. It remains to be seen how DeSo will fare against the already established titans, like Facebook, in the social media sphere.