dForce Secures $1.5 Million Funding in Push for DeFi Ecosystem Growth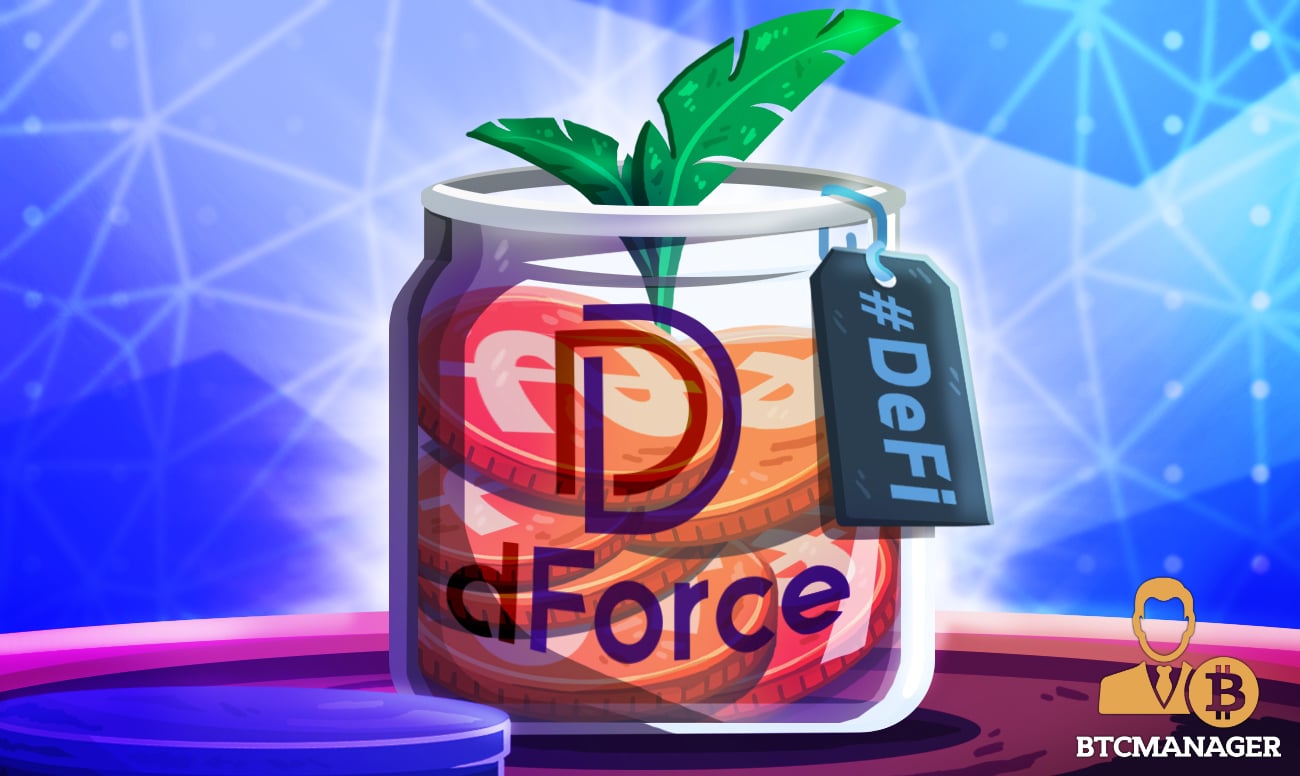 dForce, Chinese decentralized finance (DeFi) platform, has secured $1.5 million in its seed funding round led by several venture capital firms including Multicoin Capital, Huobi Capital, and others. The fresh funds will enable dForce to strengthen its ecosystem and help it reduce the gap between it and top DeFi ecosystems such as MakerDAO, Synthetix among others, according to a press release on April 14, 2020.
dForce Raises $1.5 Million
At a time when the bulls are still struggling to regain control of the cryptocurrency markets with the price of Bitcoin (BTC) and Ether (ETH) are hovering around the $6,800 and $157 price region respectively, dForce has managed to raise funds to further boost its ecosystem.
Per sources close to the matter, dForce, a China-based DeFi platform that comes with a stablecoin protocol USDx, liquidity protocol, lending protocol Lendf and more, has secured $1.5 million in its seed funding round led by Multicoin Capital, with participation from other VCs like Huobi Capital and CMB International (CMBI). 
Commenting on the development, Mable Jiang, Multicoin Capital principal, reiterated that the firm believes in dForce's mission to build the world's first super network of DeFi protocols.
"The dForce ecosystem is bound together by $DF, its native platform token. With the token, users of the dForce ecosystem can seamlessly traverse several financial protocols that allow them to lend, borrow, or earn all without switching platforms or tokens."
DeFi Ecosystem Steadily Growing 
Since the creation of Bitcoin by the original Satoshi Nakamoto just over a decade ago, in an effort to give the masses control over their financial destinies, the world of decentralized finance has continued to flourish in spite of all odds.
As seen on DeFi Pulse, a platform focused on providing accurate analytics and rankings of DeFi protocols, there are currently a total of 24 DeFi ecosystems in existence, including decentralized exchanges (DEXs), payment systems, derivatives and lending platforms with a combined total of $658.853 million locked in them.
Maker (MKR), the leading bank in the DeFi ecosystem leads the pack with a massive $345.9 million locked in as collateral, followed by Synthetix, and Compound with $99.9 million and $90.3 million respectively, while dForce occupies the 7th spot with $24 million.
While a handful of players in the traditional financial ecosystem, including central banks, are now latching onto the distributed ledger technology (DLT) bandwagon, with China already testing its central bank digital currency (CBDC), DeFi remains the future of finance even though it still has a long way to go.
As reported by BTCManager, on April 4, 2020, the TRON (TRX) blockchain project launched the mainnet of its DeFi platform dubbed JUST (JST).