DIA to Provide Decentralized, Community-Verified Price Oracles to Matic Network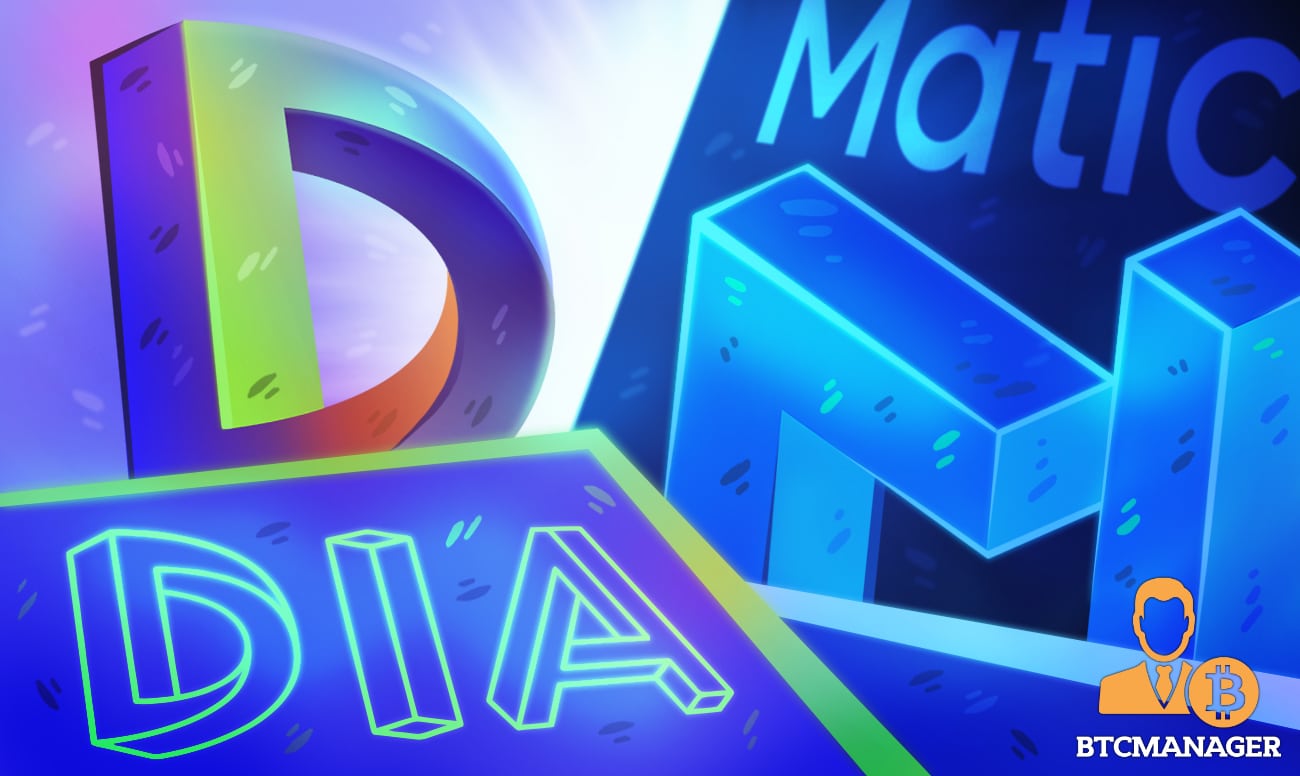 DIA Labs (DIA) is set to bring transparent, community-verified price oracles to the Matic (MATIC) ecosystem.
Bringing Price Oracles, and More
In an announcement made on November 25, decentralized oracles platform, DIA announced that it would be providing transparent and community-verified price oracles to the Matic ecosystem.
Further, the project will also support Matic's build and earn program via microgrants to aid teams leverage transparent data feeds.
Specifically, price oracles provided by DIA will help projects building on MATIC in several ways. For instance, they could be used for payment applications, enabling efficiency optimized trade executions for decentralized exchanges (DEXes), and applications like transactions for on-chain gaming applications.
In essence, the partnership aims to propel and advance the development of applications in the Matic ecosystem.
Commenting on the development, Arjun Kalsy, Founder, Matic Network, noted:
"Integrating DIA as an official data provider for the Matic ecosystem is a great move forward."
Adding:
"We are really happy to see that the teams developing on our network will have easy and direct access to this really transparent and open-source data backbone, not to mention that DIA Labs will be backing teams in our Build-n-Earn program that leverage DIA feeds."
Helping with the Build-n-Earn Campaign
For the uninitiated, Matic's Build-n-Earn initiative is a monthly recurring incentive program for developers and teams in need of a reliable, predictable source of cash flow for the development and maintenance of applications before their go-live.
Powered by Gitcoin grants, Matic's Build-n-Earn deploys up to $50,000 every month to aid developers to build their apps on Matic.
In that regard, DIA Labs, DIA's grant and acceleration program for the DeFi data ecosystem will help Matic developers in the Build-n-Earn program by leveraging DIA's transparent, decentralized oracles.
DIA Co-founder, Paul Claudius, noted:
"We are really excited to participate in Matic's Build-n-Earn program and support the development of dApps with DIA data feeds."
Adding:
"Supporting builders to develop dApps and thereby develop a project-native ecosystem is crucial during these early days of DeFi. Platforms like Gitcoin Grants as well as the Build-n-Earn program are vital to this endeavour."
In related news, BTCManager reported on November 14, that DIA had integrated with the Polkadot (DOT) ecosystem.