DigiByte Foundation Vice Chair Wants Cryptocurrency Projects to Comply with Existing Laws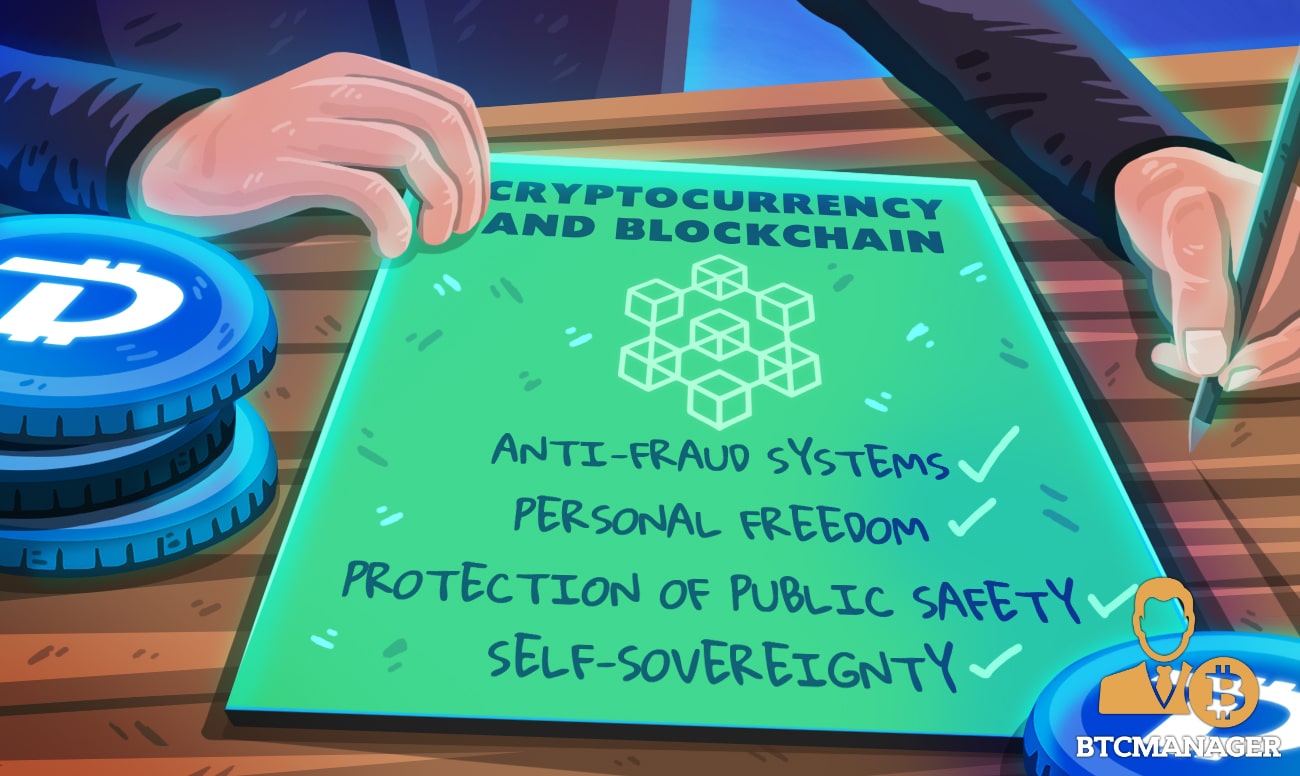 Rudy Bouwman–the Vice-Chair of the DigiByte Foundation, is urging blockchain projects to embrace cryptocurrency frameworks published by governments rooting for compliance and protection of end-users as per a tweet on Oct 9. 
DigiByte Foundation Vice-Chair Supports Compliance with Laws
Such frameworks, he adds, are critical in preventing the abuse of blockchain as an emerging technology and use of cryptocurrencies in the proliferation of illicit activities.
"The use cases of blockchain technology to create anti-fraud systems with privacy and security of our data, and to create personal freedom & self-sovereignty, must be protected by a framework to avoid abuse of this blockchain technology and illicit uses of cryptocurrencies."
Blockchain projects anchor on the spirit of decentralization and most are open source. The source code of the most visible of them all, Bitcoin, is, for instance, free to the public. 
1/2 We should encourage cryptocurrency enforcement frameworks published by governments. It will ensure that uses of #cryptocurrency adhere to the law and are compatible with the protection of public safety and national security. It is imperative that risks are being addressed.

— Rudy Bouwman (@RudyBouwman) October 9, 2020
Regulators Wary of Privacy Coins and Marketplaces
Several Bitcoin splits have been created with some going to great lengths in obfuscating transaction details to avoid third-party agencies from unveiling the amounts but also identities of both the sender and receiver.
As such, privacy coins like Monero and ZCash, as BTCManager recently reports, are frowned upon by law enforcement agencies. 
The Europol, for instance, said, Monero is the choice currency for dark web operators. It went on to accuse the coin—and privacy-centric networks, of aiding money laundering and other forms of illegal activities. 
To combat these vices, the Internal Revenue Service (IRS) awarded Chainalysis and another code-cracker $650,000 each to create a solution which will assist its investigators to trace the movement of private transactions.  
DigiByte Developments
DigiByte is one of the longest chains with the highest number of node distribution. Combined with its performance, Coinbase—one of the most popular exchanges in the United States, in an announcement, said it was considering adding support for DGB among other coins. 
Binance now supports DGB after being slammed for asking outrageous fees in exchange for a listing. The CEO, Changpeng Zhao, went to Twitter saying his exchange didn't ask for any fees from the DigiByte Foundation.
Earlier, BTCManager reported the Ren Protocol decision to wrap DGB to renDGB enabling interoperability with ERC-20 tokens and DeFi protocols.