Digital Arms Launches HNTR Token And DogTags NFT Collection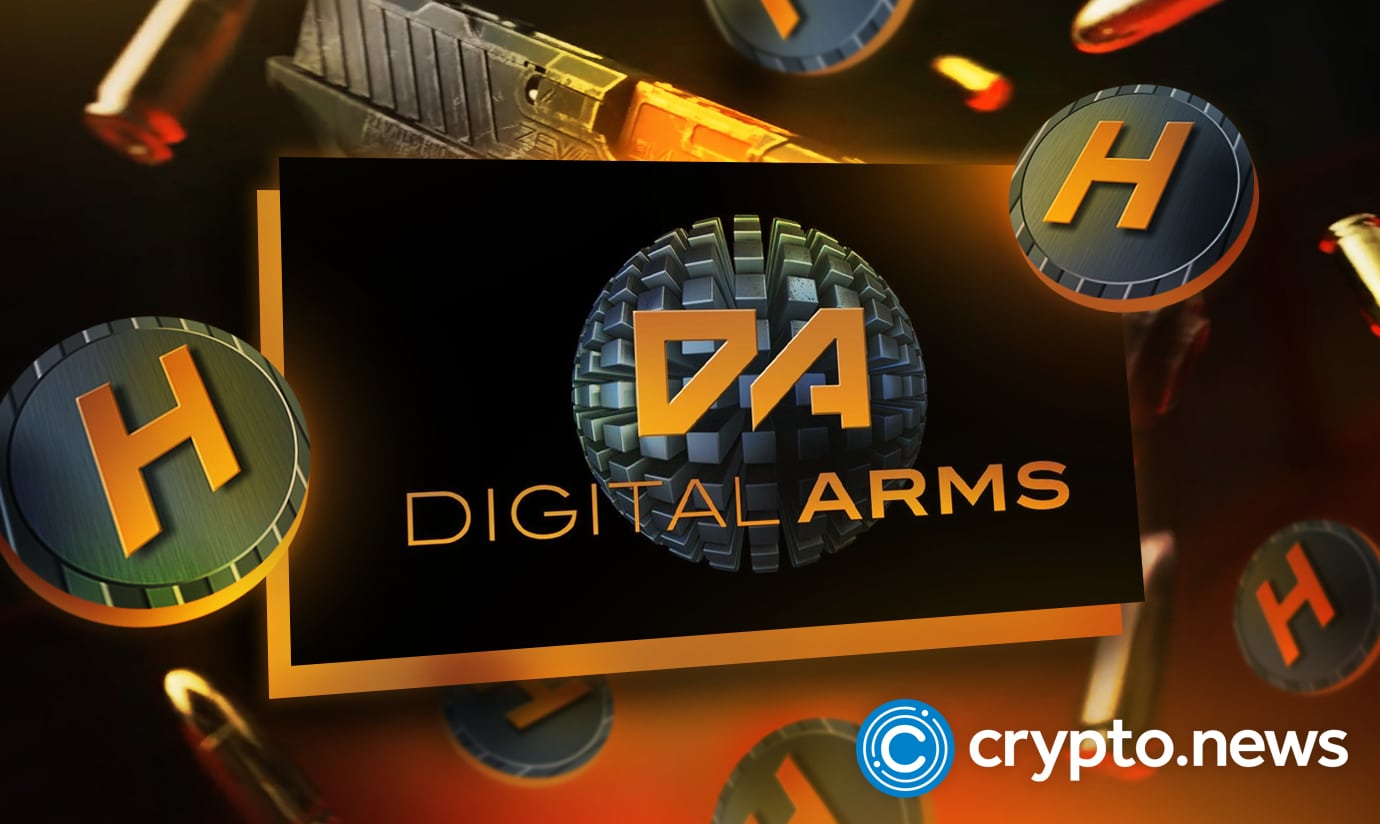 On October 14th, the NFT marketplace of Digital Arms went live and sold out its DogTags collection in about 30 minutes. On the same day, the platform also launched the Hunter Token (HNTR).
The HNTR Token
The HNTR token will enable users of the website to perform several operations, such as purchasing and selling NFTs authorized by real-world weapon producers. 
Gamers and developers of Web3 applications might show interest in Digital Arms' NFTs due to their compatibility and usefulness. Besides, this initiative has already collaborated with several well-known metaverse shooter games such as Ignite, Farcana, and Born to Die.
Also, the limited availability of NFTs is expected to increase demand from firearms fans and NFT collectors. Other uses that might drive the value of HNTR include the following:
Stake token to get passive income
Paying for revisions and listing fees on Digital Arms.
Brands can use the token to pay for adverts on Digital Arms.
Utility as a means of trade for equipment to modify NFT firearms like color skins, magazines, and sights.
Different launchpads and exchanges will help to facilitate the launch of the token. Users who want to invest in HNTR can do so through Coinstore, Bitmart, and decentralized exchange platforms such as Pancake Swap.
Further, Digital Arm's NFT marketplace and HNTR were launched on Binance Smart Chain (BSC). Hence, the token adheres to the BEP20 standard.
BSC is one popular choice for most Web3 gaming projects. Users enjoy fast settlement for non-fungible and fungible tokens and cheap transaction fees. Also, BSC is compatible with Ethereum Virtual Machine signifying future interoperability with more blockchains.
Details Of Digital Arm's Whitepaper
Meanwhile, the whitepaper for Digital Arms reveals more details of HNTR's tokenomics. The maximum supply of the asset is one billion. Also, the document states that 110 million and 30 million HNTR will be open for tournament prizes and staking rewards, respectively. 
The launch of the Digital Arms NFT marketplace will occur simultaneously with the live deployment of the HNTR token. The first NFT that will sell on the marketplace is DogTags, and users will need HNTR to buy it.
Moreover, other benefits are yet to be revealed. Users of the first drop can check out the perks below:
About 50% APY bonus for HNTR staking
Pre-sale access to licensed NFT weapons and soldier avatar drops.
Access exclusive portions of the Digital Arm's Discord server, where users can talk with the company's founders and staff members.
Random and free NFTs that are being dropped via airdrops.
Exclusive access to all of the events hosted by Digital Arms
Meanwhile, Digital Arms is both an NFT marketplace and an NFT creator. It is an NFT trading market for gaming, hunting, and firearm enthusiasts.
The platforms leverage the interoperability provided by blockchain technology to onboard firearms to the Web3 gaming sector. Digital Arms creates rare in-game blockchain-based items for first-person hunting, sports shooting, and shooter games.
In addition, the marketplace has partnered with big names in the weaponry sector, such as Barrett Firearms, Head Down Firearms, Primary Arms, and Blackwater.