Here's How the Digital Yuan Could Revolutionize China's Financial Markets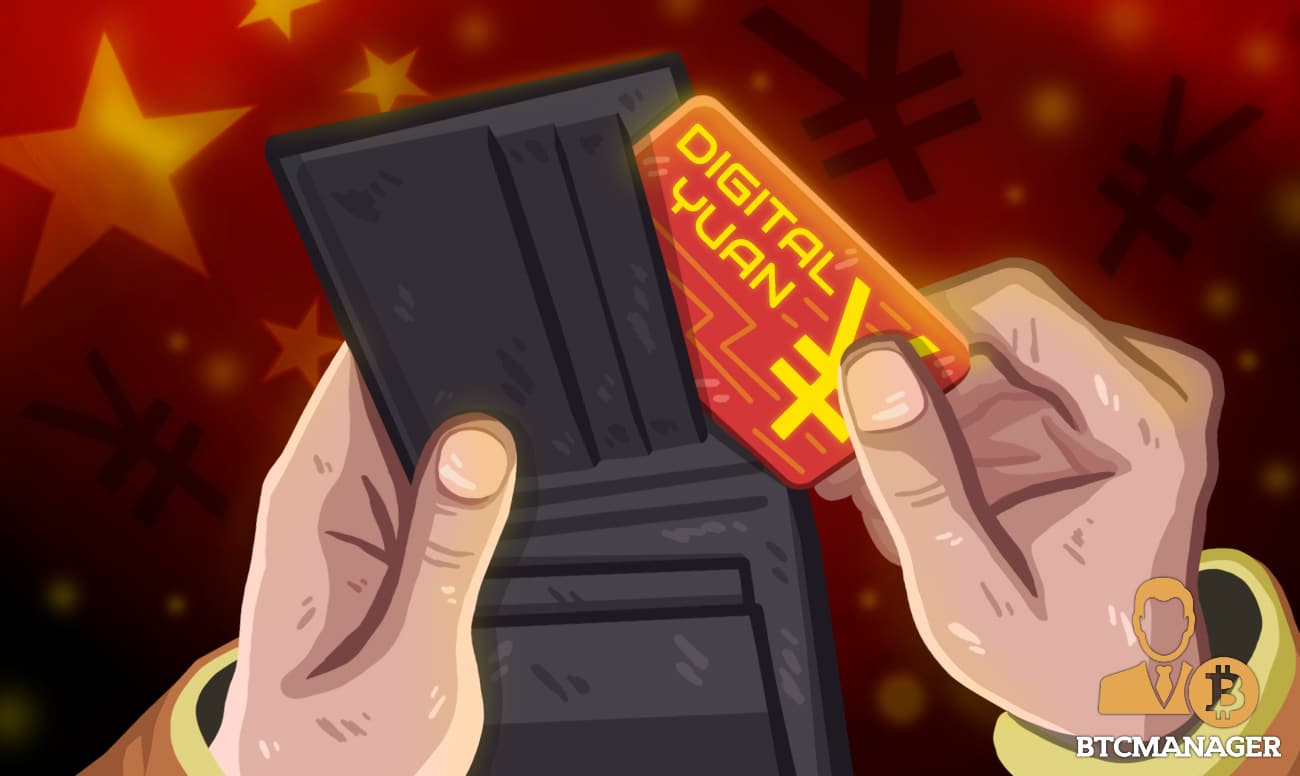 According to Moody's analysts, Digital renminbi may help commercial banks to transform their businesses. e-CNY looks set to compete with mainstream platforms like WeChat Pay and Alipay.
Disrupting the Dominance
Alipay and WeChat are the two leading payment systems in China with a 90% market share. They are used via mobile phones, and it is estimated that about 2 trillion yuan were made in payments through both systems in 2020.
According to the projection relayed by e-CNY, Digital Yuan may strengthen the bank's status among several payments systems. It could improve its data gathering and widen its user base.
The digital yuan is similar to the standard Chinese currency but placed on a blockchain. However, while traders may find the digital yuan's 'zero fee' characteristic appealing, many Chinese consumers who have already abandoned physical wallets have shrugged with insignificance. It stays as if the Chinese central bank's introduction of the digital yuan will be seamless.
Financial Inclusion
According to Hampton Group CEO Andrew Methven, , digital yuan's development is forecasted to increase China's central bank foothold in and consequently control of China's online payments ecosystem. Hampton Group is an advisory and insights organization on China's issues and cross-cultural communication.
China developing its digital currency would enable the country to include some of the unbanked population into its mainstream economy, fight financial crime, and track money flows better.
It is also projected to help make payments more efficient, affordable, and timely while promoting financial inclusion, according to Hung Tran of the US thinktank the Atlantic Council and a professional in fiscal and structural reform and financial regulation.
Cross-Border Applications
China is also set to explore e-CNY's applicability across different countries; hence its adoption may spread globally.
China's central bank announced that e-CNY isn't restricted to Chinese individuals and local businesses but is also available to non-nationals in China, especially at the upcoming.
Non-Chinese citizens and companies have to decide what role, if any, the digital yuan would play for them. As many governments globally and China adopt CBDCs, people should claim transparency on operating, legally and technically.
China is the only major economy with an actively established CBDC.
Methven's view is that digital yuan making the renminbi a dominant reserve currency is unlikely. However, it may make China gain more weight internationally as a global leader in innovation and technology.