Doge rallies with shiba to set new 2023 high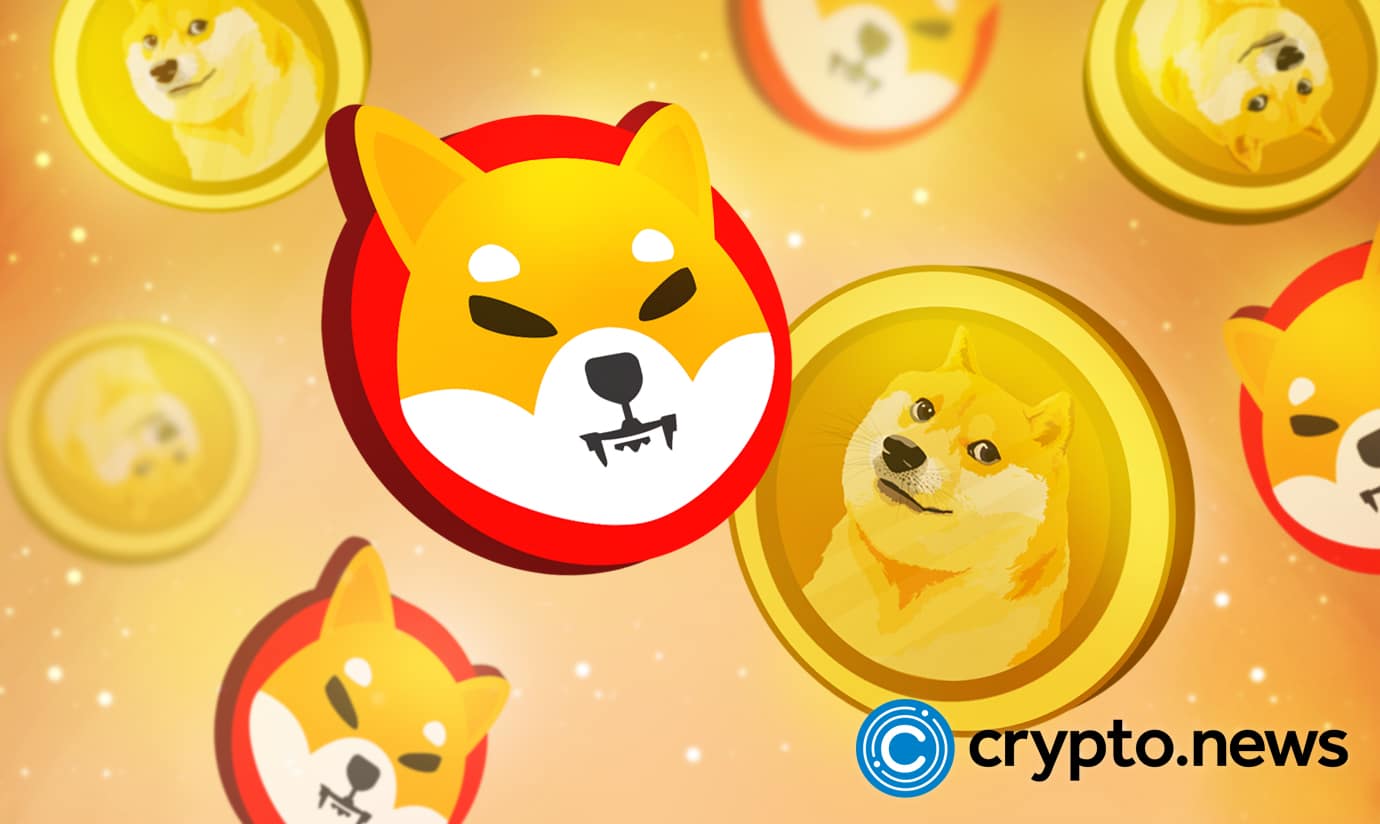 According to the findings of a reputable company that specializes in crypto analytics, the meme cryptocurrency dogecoin (DOGE) witnessed the most significant number of whale transactions to date this year on Jan. 31.
The information from the cryptocurrency analytics portal Santiment reveals that there were 523 DOGE transactions at the end of January worth more than $100,000 apiece.
This is the highest reading since Nov. 27. The daily active address activities linked with the canine-centric asset increased to 86,427, the most considerable two-day growth since Nov. 2nd and 3rd.
A bull market for memecoins?
As the price of shiba inu, dogecoin's main rival, has skyrocketed, so has the number of whale transactions (SHIB). Shiba inu's value has increased from $0.000008 on January 01 to $0.000012 today, a 50% increase.
Dogecoin prices have also been rising on rumours that Elon Musk, the owner of Twitter, is working to include cryptocurrency payments on social media.
The ardent supporter of DOGE is also renewing an offer he made around a year ago. Musk hinted that he would eat a Happy Meal on television if McDonald's began taking his preferred crypto asset as payment. The offer was made about the fact that he would eat a Happy Meal on television.
The memecoin began the year with a price of $0.0701 and reached its all-time high of $0.0978 on Jan. 31, representing an increase of 39.5%. At the time of this writing, the ninth-largest cryptocurrency asset in terms of market value was selling for $0.0930.
Doge's charts 24-Hour analysis
Analysis of the dogecoin price reveals that an upward trend has been occurring today. While a downward trend was at its most extreme earlier in the week, today's movement has favored purchasers.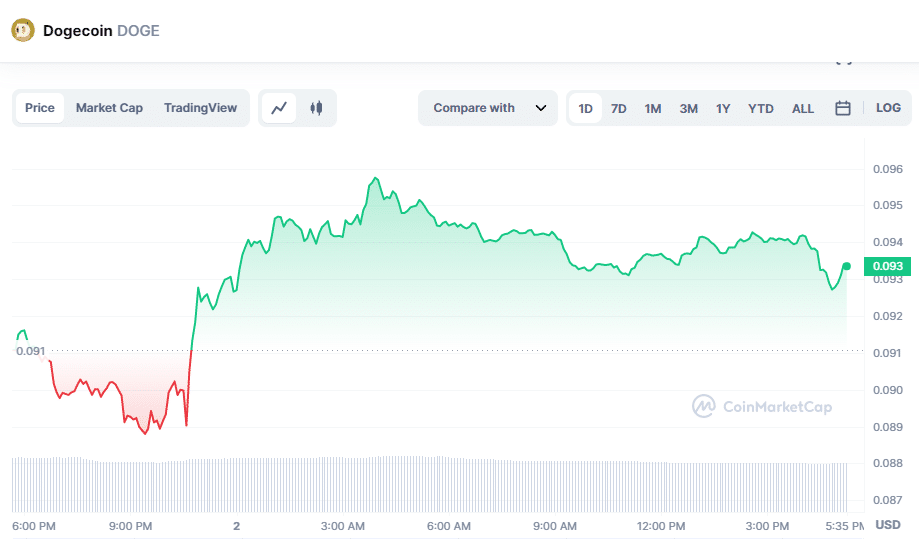 DOGE has strong support at $0.088, as purchasers can fight off any selling pressure and keep the price from falling much lower. The next resistance level is around $0.095, where buyers are expected to meet stiff selling pressure.