Elon Musk would spend Dogecoin at McDonald's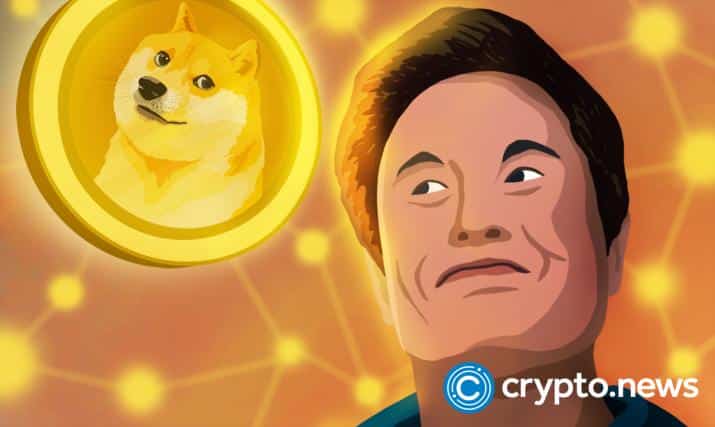 Elon Musk, CEO of Tesla and a proponent of the cryptocurrency Dogecoin, who made headlines with his Twitter acquisition deal, said in a recent tweet that he is still open to the notion of eating a happy meal live on television.
There is one catch, McDonald's has to accept Dogecoin as payment. Elon Musk said his offer to McDonald's is still '100%' open.
Musk hits on the adoption possibility
Everything started when McDonald's, the world's largest fast-food chain, inquired on Twitter about what they had missed, which prompted Tesla's CEO to respond with a hint about the possibility.
When "DogeDesigner" of UX/UI and graphic designer at Dogecoin questioned whether Musk's first offer to McDonald's on adopting Dogecoin was still open, the multibillionaire responded with a '100' emoji.
Later, DogeDesigner posted a tweet to Mcdonald's on his official account.
Twitter users have responded to the tweet in various ways, with some expressing hope that the quick-service restaurant company would rethink its decision to stop taking Dogecoin.
Has Elon been thinking about it?
Elon Musk indicated that he would be prepared to consume a happy meal on television if McDonald's accepted Dogecoin as a form of payment. The restaurant company provides a meal package for children called a "happy meal," which consists of a primary dish, an optional side dish, and a beverage.
Many people believed that Musk's campaign to reassure McDonald's to recognize Dogecoin was finished after the corny joke. Still, the most recent Twitter dialogues might suggest that it is not over. In response to Musk's post, McDonald's prodded Tesla to acknowledge a made-up cryptocurrency called "Grimacecoin."
The price movement of Dogecoin's value increased by more than 150% when Elon Musk stated that Twitter was being acquired in October of the previous year. This caused it to rejoin the list of the top 10 cryptocurrencies based on market capitalization.
Although its price has decreased, Dogecoin has maintained its position as the ninth biggest cryptocurrency when measured in terms of its market worth.