Dogecoin, the Dog Meme Cryptocurrency that is Outperforming Bitcoin and Ethereum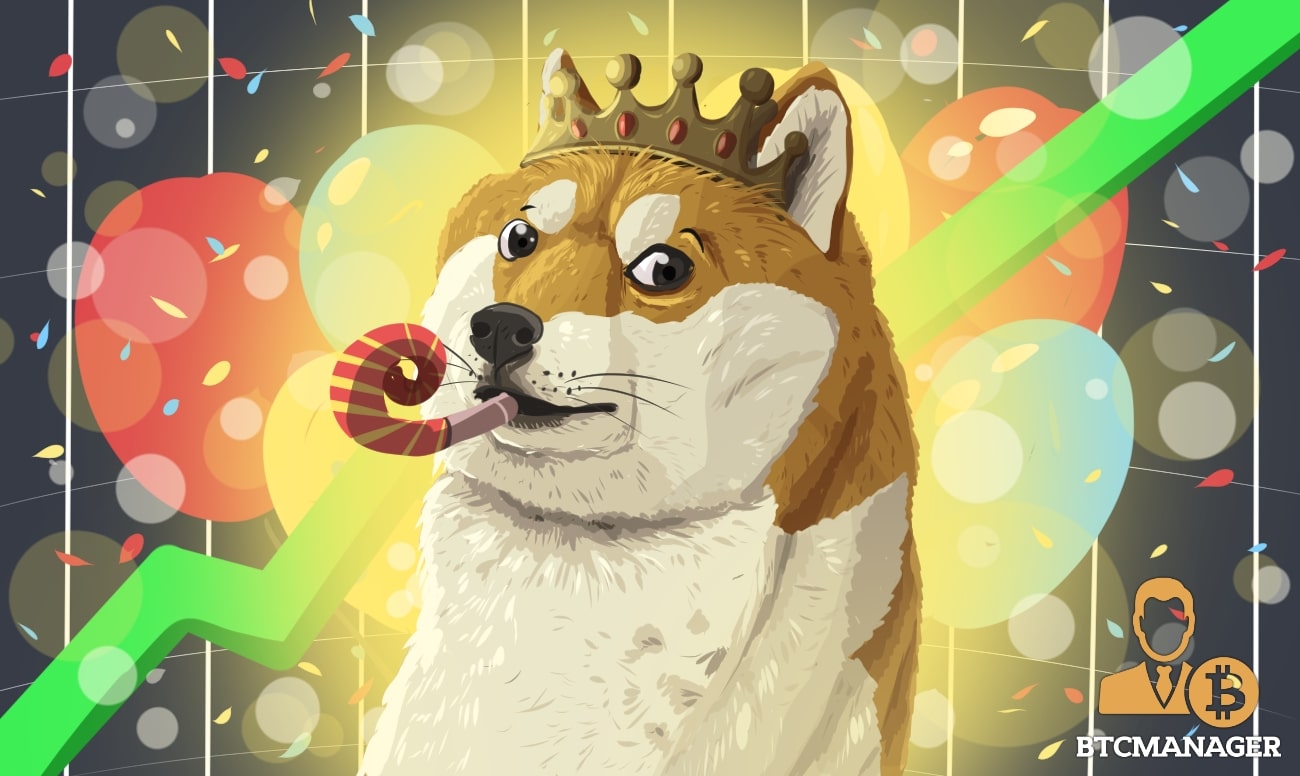 Dogecoin, a top 20 altcoin inspired by a dog meme, has recently increased over 160 percent in value in the last month. According to Business Insider, Dogecoin is the only cryptocurrency token that has strong positive returns in August 2018.
Dogecoin Comes Out On Top in the Crypto Market
Unlike the general cryptocurrency market, Dogecoin, the token that features the Shiba Inu dog from the "doge" internet meme, is currently seeing significant positive returns. According to the Sydney Morning Herald, the token was introduced in 2013 by Jackson Palmer, an Australian developer who told Fairfax media in early 2018 that the token "was a piss take."
According to CoinMarketCap, Dogecoin was valued at $0.002386 with a market capitalization of $280 million on August 25, 2018. It is currently valued at $0.006322 with a market capitalization of $734 million as of September 12, 2018. Dogecoin is in fact, one of the only cryptocurrencies currently performing well in comparison to other coins in the market.
Dogecoin's increasing market capitalization has earnt it a spot in the top 20 cryptocurrencies, charging ahead of the ZCash token. Even Bitcoin, the most popular cryptocurrency fell 68 percent from its all-time high in December 2017. Ether, the second most popular cryptocurrency has also slipped, falling approximately 87 percent from $1,400 in January 2018, to $173.32 on September 12, 2018.
Exploring the Why
While it's uncertain why Dogecoin is performing well in the market, Business Insider noted that the token experienced a surge in price when it was added to Robinhood, the popular commission-free trading app, during mid-July, 2018. Furthermore, an increase in demand for the token could be linked to its recently released demo that demonstrated a successful bridge between Ethereum and Dogecoin.
While the connection between Ethereum and Dogecoin shows the potential for interoperability in the cryptocurrency industry, Palmer, the creator of the token noted that this "provides no usefulness or cost efficiency."
Palmer went on to state on Twitter:
https://twitter.com/ummjackson/status/1037591368523083776