Donnie Finance and IOST Partner, DON Listed at CoinOne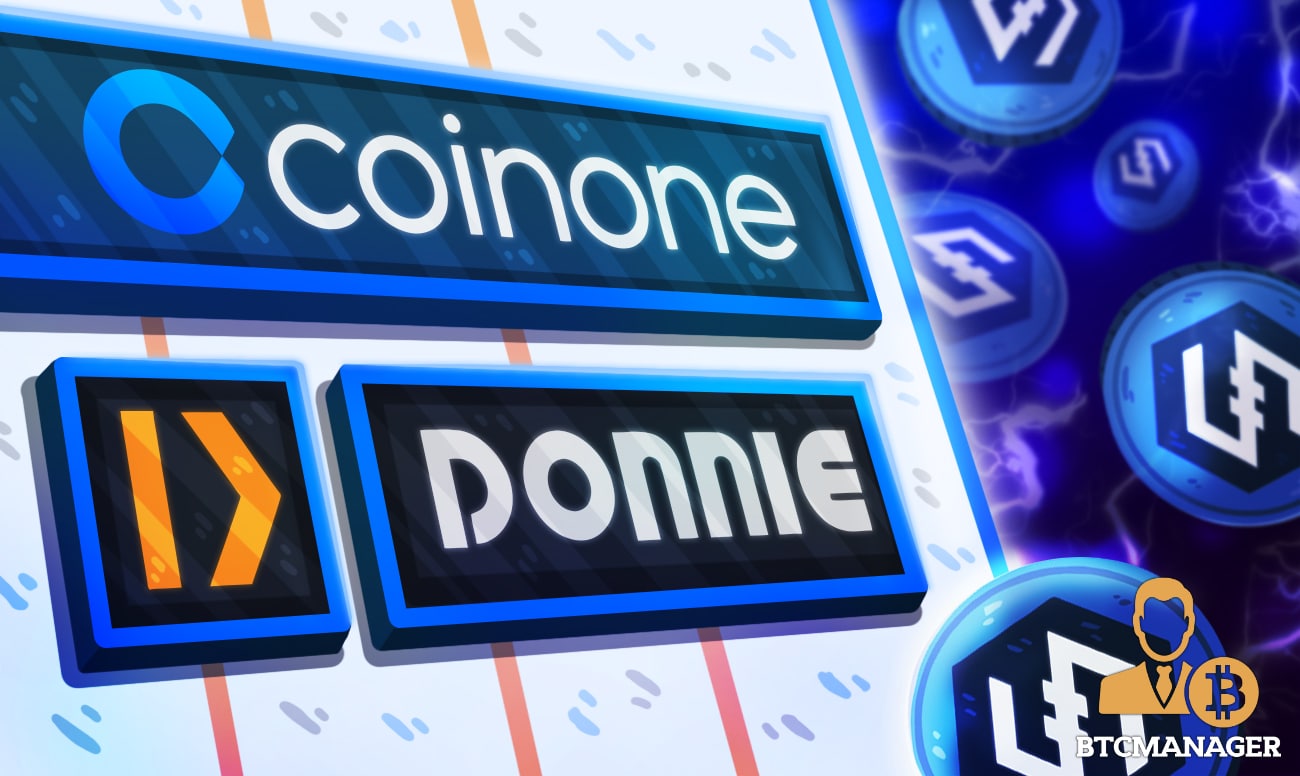 IOST is partnering with Donnie Finance, a DeFi project that aims to launch six financial services, an announcement on Dec 4, reads.
CoinOne Lists DON Governance Token
Coinciding with their partnership is the listing of Donnie Finance's governance token, DON, on CoinOne. The exchange is one of the largest in the world and dominant in crypto-receptive South Korea. 
Typical of most DeFi governance tokens, users must stake DON to vote on the dApp's operational policy. Besides, holders get discounts on transaction fees and preferential interest rates on loans.
10 million DON tokens will be generated in IOST. However, in the first phase of their launch, five percent of the total supply will be minted in Ethereum because of the platform's accessibility and for marketing purposes.
IOST DeFi Plans in H2 2020 Syncs with Donnie Finance's Roadmap
As BTCManager previously reported, IOST tweaked its roadmap. They are now doubling down on DeFi, striking deals with partners willing to launch dApps on their ultra-fast platform with negligibly low transaction fees.
IOST also said Donnie Finance is a top-tier partner. It was one of the early investors of IOST. Their goal now is to launch six financial services on the blockchain. 
Some of the services set for launch include a DEX, an asset management system, a lending platform, payment, and a credit analysis dApp. The DEX with a hybrid AMM–with a transaction fee of 0.3 percent, will launch in Q1 2020.
What Donnie Finance Stands to Receive
Through their partnership, IOST will actively promote Donnie. Specifically, they will help them build a user-pool in South Korea, the United States, Singapore, China, and Japan. 
Besides assisting the DeFi dApp in marketing, IOST has said it will introduce DON to B2B partners, therefore, helping Donnie grow into a successful company.
Meanwhile, IOST is lining up several updates. Among some of the expected themes include listing at different exchanges in China and Japan, and new partnerships with Chinese companies. 
Earlier on, a BTCManager report showed that IOST was listed at CoinCheck. The coin is also a utility according to regulators, becoming one of a handful of tokens Japanese investors can trade on local exchanges. 
CoinCheck is one of the strictest exchanges in the country that has implemented several safety nets. They actively ensure listed coins (and their blockchains) are secure without loopholes exposing clients to attacks.