Dr. Doom: Bitcoin Will Be Worth $100 in Ten Years Time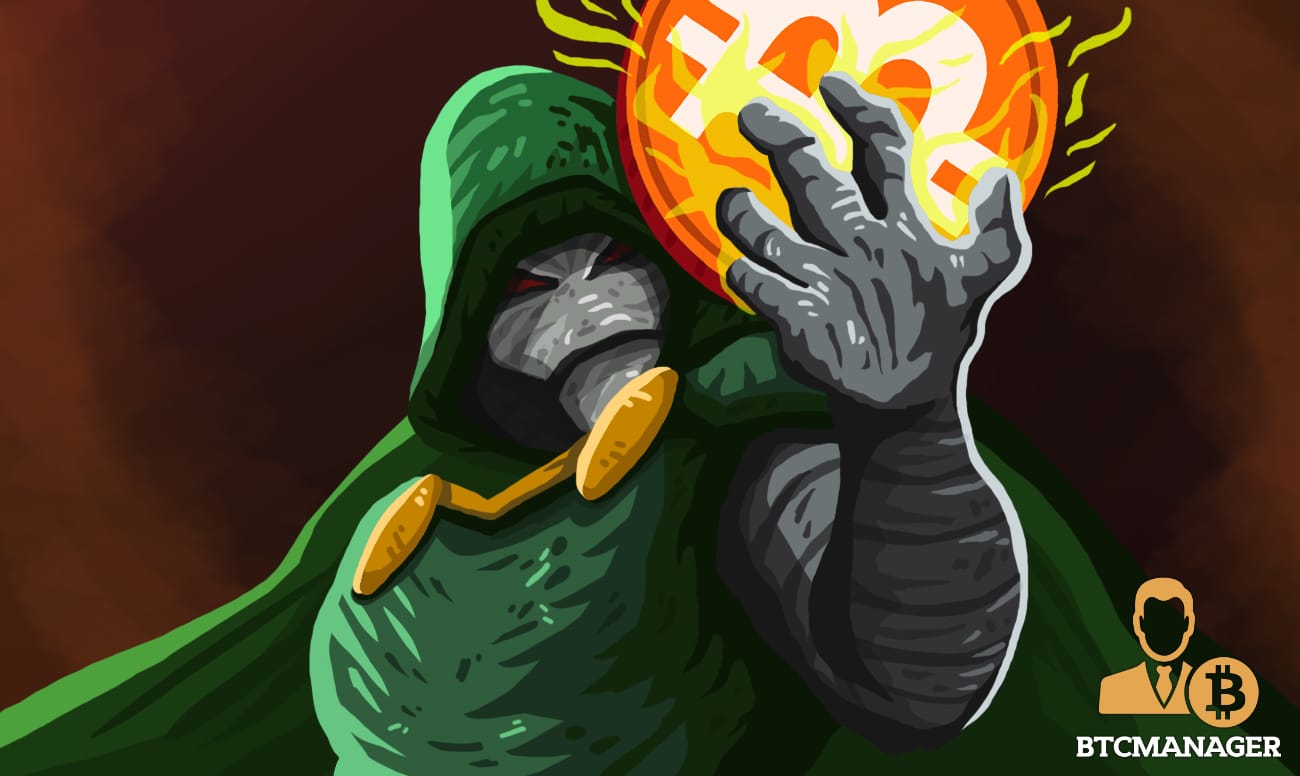 Even with the recent bitcoin price slump, crypto doomsday predictors such as Nouriel Roubini and his colleagues are determined to make sure the entire digital currency markets never moon again. In the latest development, more renowned economists have argued that governments' harsh regulatory policies on cryptos would make bitcoin and other cryptocurrencies worthless soon.
To the Abyss?
According to reports, three highly reputable economists have launched fresh attacks on the burgeoning cryptocurrency space.
Joseph Eugene Stiglitz, an American economist and a recipient of the Nobel Memorial Prize in Economic Sciences, in conjunction with Nouriel Roubini, and Kenneth Rogoff, have predicted that bitcoin could be worth just $100 in ten years time due to regulatory clampdown by world governments.
The economists, who appear entirely oblivious to the workings of bitcoin according to critics, firmly believe that the regulators' fight against money laundering activities of fraudsters using privacy-centric digital currencies would lead to a total collapse of the entire cryptoverse. "You cannot have a means of payment that is based on secrecy when you're trying to create a transparent banking system," said Stiglitz, adding:
"If you open up a hole like bitcoin, then all the nefarious activity will go through that hole, and no government can allow that."
Even with the thousands of highly informative cryptocurrency educational content present online and in print, as well as industry-specific media firms continually delivering unbiased reporting, Stiglitz's comments indicate a lack of a baseline understanding.
Moreover, the Nobel laureate seems uninformed about the new stringent Know-Your-Customer (KYC) and Anti-money Laundering (AML) operations that cryptocurrency exchanges and bitcoin-linked businesses have been conducting in recent times. More importantly, the world's flagship cryptocurrency has proved over time that it's not a viable tool for illicit deals as compared to altcoins like Monero, Zcash, and others.
The 75-year old Columbia University Professor and chief economist of the Roosevelt Institute argued that once the cryptocurrency market passes its current $246 billion valuation, "the [government] will use the hammer."
Just like some billionaires in the traditional finance sector including the Berkshire Hathaway chief Warren Buffet, who believes nothing good will come out of bitcoin, Stiglitz had previously told Bloomberg that bitcoin only exists because it helps criminals to launder money:
"My feeling is when you regulate it so you couldn't engage in money laundering and all these other [crimes], there will be no demand for bitcoin. By regulating the abuses, you are going to regulate it out of existence. It exists because of the abuses."
Bitcoin Is Going Nowhere
Since 2011, bitcoin has come under strong criticisms from people who do not understand it, including heavyweight media firms. However, with each attack, the number one crypto grows even stronger and has proven to be quite indestructible over time and may remain so forever.
Bitcoin has been declared dead 200 times. Long live Bitcoin! https://t.co/ERqWe9S6Vi

— Jameson Lopp (@lopp) December 2, 2017
It is worthy of note that the U.S. regulators have since recognized bitcoin as a "transparent medium of exchange." On June 11, 2018, BTCManager reported that the U.S. SEC chairman, Jay Clayton had declared that all ICO-generated altcoins are securities, acknowledging that bitcoin is the only undisputed legal tender.