SEC Chairman: Bitcoin is the only Cryptocurrency That Is not a Security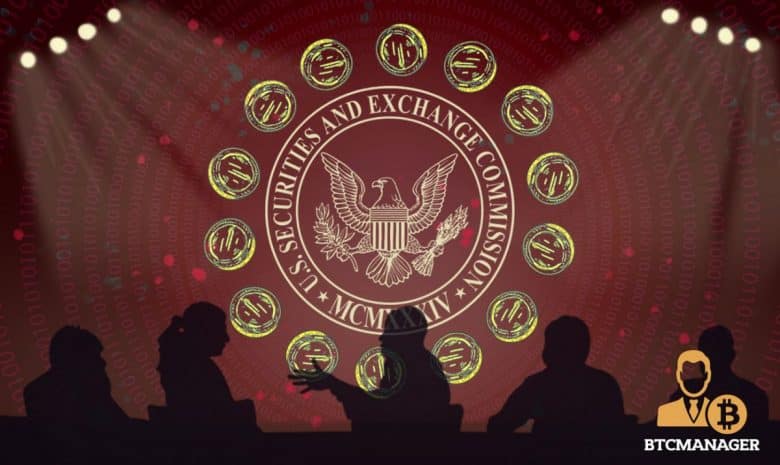 In the United States digital assets ecosystem, the Securities and Exchange Commission (SEC) exhibits the most significant regulatory influence. In the latest development, SEC Chairman Jay Clayton made it clear that bitcoin (BTC) is the only cryptocurrency that does not fall under the securities category since the pioneer cryptocurrency can function as an alternative to sovereign fiat currencies.
ICO-Generated Altcoins are Securities
In an interview with CNBC's Bob Pisani, Clayton reiterated that all altcoins currently on the market, as well as ICO tokens are securities.
Clayton noted:
"Where I give you my money and you go off and make a venture […] and in return for me giving you my money, you say, 'You know what, I'm going to give you a return.' That is a security, and we regulate that. We monitor the offering of that security, and we regulate the trading of that security."
Clayton declined to make comments about other established altcoins such as ether (ETH) and ripple (XRP), it appears the agency's stance is yet to change.
In April 2017, Clayton said  in a hearing before the House Appropriations Committee that there are two major classes of assets:
"A transparent medium of exchange, the one that's most often cited, is bitcoin. As a replacement for currency, that has been determined by most people not to be a security. Then there are tokens, which are used to finance projects."
The SEC could add a few cryptocurrencies such as ether and ripple to the "approved" category in the coming months. However, for now, the chairman maintains that the securities law will not change for ICOs and other tokens.
Cryptocurrency Exchanges Reluctant to Get under the SEC Umbrella
While the SEC Chairman's words place bitcoin in the golden book of digital currencies, the battle is only beginning, as cryptocurrency exchanges and ICO organizers must now register with the agency.
At the Sandler O'Neil Global Exchange and Brokerage Conference, SEC Director of Trading and Markets Brett Redfearn expressed his disappointment over the reluctance of exchanges towards getting approved by the US regulator:
"We're underwhelmed by the enthusiasm for coming within the regulatory structure right now. Many exchanges that are trading ICOs that I would think that we would see more registrations."
Ten years after inception, bitcoin is regarded as the king of all cryptocurrencies. It is an undeniable fact that there are a vast array of digital currencies that the SEC need to give a better rating, but as things stand, no one knows when that will happen.