Warren Buffet Says "Bitcoin Not An Investment, You're Just Hoping Next Guy Pays More"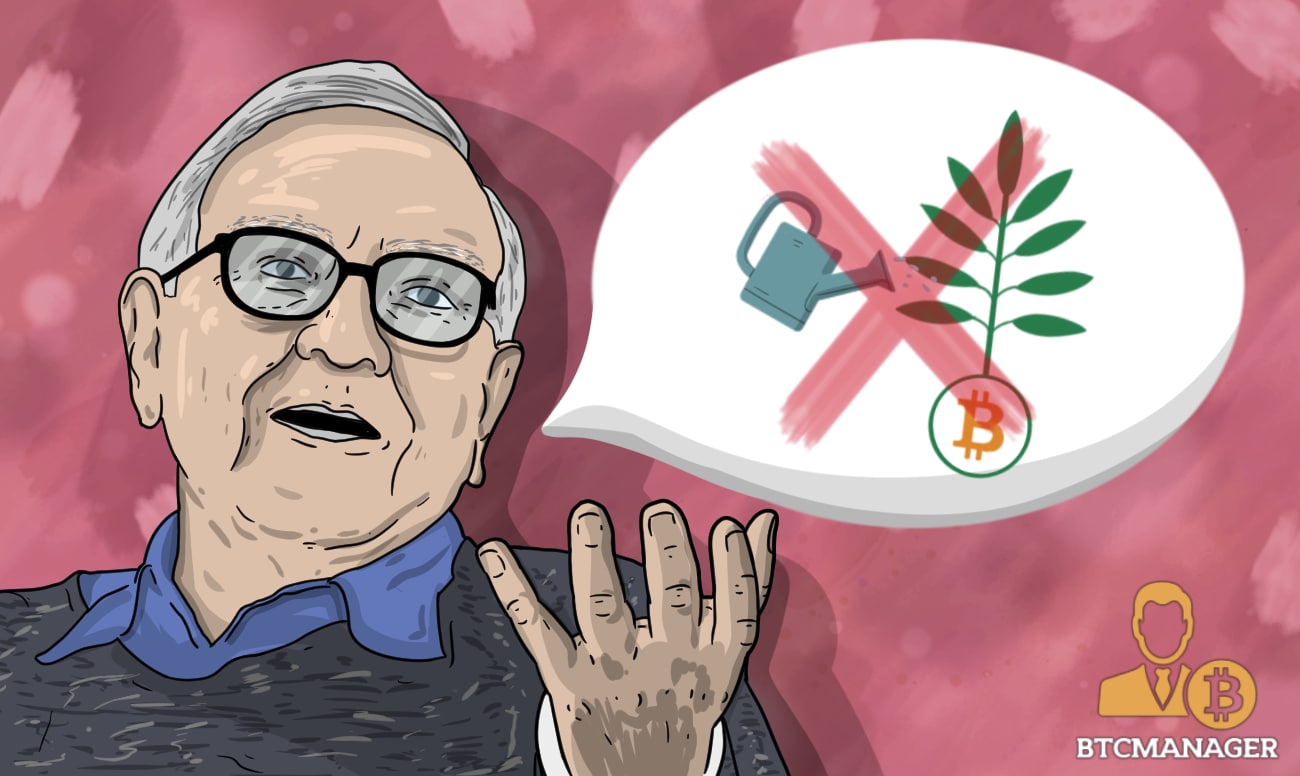 Safe to say that the "Oracle of Omaha" is still not a fan of bitcoin: The acclaimed investor and CEO of Berkshire Hathaway has thrown another bomb at the pioneer cryptocurrency. This time, in an interview with Yahoo Finance, the 87-year old dismissed the cryptocurrency's position as an investment. While criticism of bitcoin and virtual currencies within the mainstream world of finance isn't uncommon, there have been notable individuals who have changed their stance. However, Buffett remains firm in his opposition and dislike of the financial innovation.
Buying Bitcoin is not Investing
During the April 28, 208 interview, Buffett said buying bitcoin is not investing. According to him, there are two sorts of assets that people buy thinking that they are investing. Bitcoin falls into the category of what does not constitute an investment. He went on to say:
"If you buy something like a farm, an apartment house, or an interest in a business, [you] can do that on a private basis [and] it's a perfectly satisfactory investment. You look at the investment itself to deliver the return to you. Now, if you buy something like bitcoin or some cryptocurrency, you don't really have anything that has produced anything. You're just hoping the next guy pays more."
According to Buffett, buying bitcoin is mere speculation. This distinction means that the entire cryptocurrency market is nothing but one high stakes gamble that could go either way. Buffett did admit, however, that there is nothing with such a venture if you have the stomach for it but people shouldn't call it investing. The interview with Yahoo Finance comes as Buffett prepares for this year's annual Berkshire Hathaway shareholder meeting.
This statement is by no means the first time that Buffett has criticized the emerging cryptocurrency market. For years, he has repeated the fact that bitcoin has no intrinsic value. He also described bitcoin as a mirage and has used the popular bubble rhetoric. Among his many criticisms is the fact that it isn't a value-producing asset. In January 2018, during an interview, gave an ominous pronouncement that cryptocurrencies will come to a bad end.
A Noxious Poison
Warren Buffett isn't the only notable mainstream finance expert who has voiced his negative opinion over cryptocurrencies. In fact, he isn't the only Berkshire Hathaway executive to do so. Charles Munger, the vice-chairman of the investment behemoth, also said that bitcoin was a "noxious poison."
Munger did, however, admit that blockchain technology might have some merit but he condemned the frenzy in the bitcoin market, calling it "totally asinine." Munger then went on to praise China's crypto crackdown campaign, urging the United States to do the same. He described the crypto-faithful as being taken in by the allure of easy money.
Bitcoin continues to be a polarizing topic in many spheres of life, from politics to business. Even within the crypto community, consensus can be challenging to achieve as evidenced by the slew of forks that seem to be happening quite frequently.
The future will determine if indeed bitcoin is everything the critics say it is or whether Buffett is wrong again, just like with Google and Amazon.