Dubai Government Launches First Official State Cryptocurrency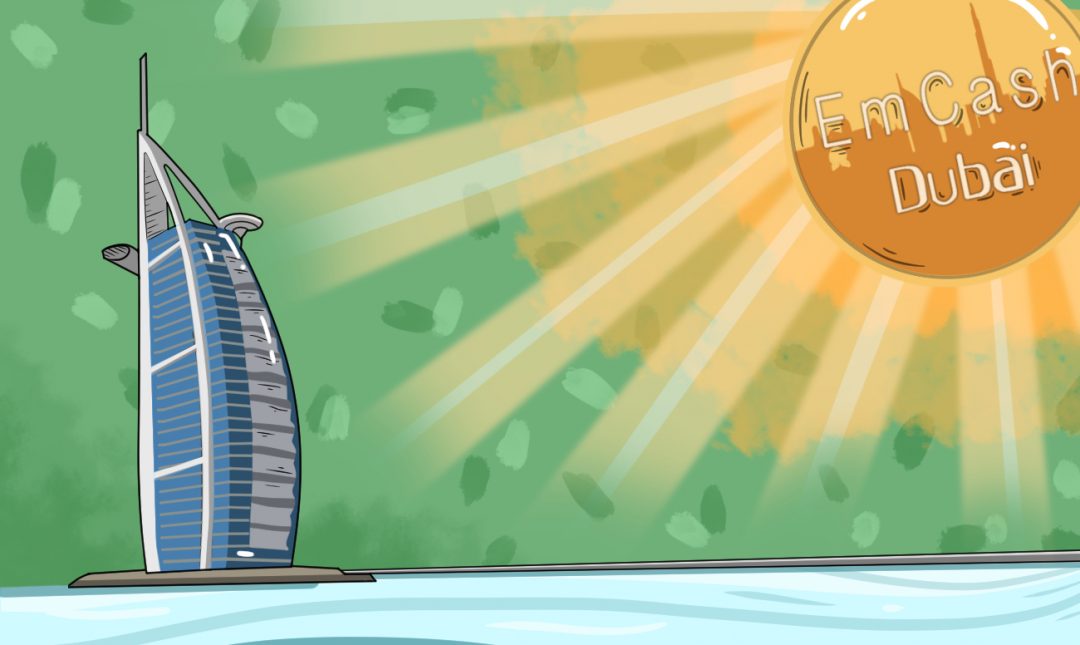 The Dubai Government has recently announced plans to launch the first-ever government-backed cryptocurrency, according to an statement released by Dubai state news agency WAM. The state-sponsored digital token, called emCash, will be available to pay for both governmental and non-governmental services.
The launch of the state-sponsored cryptocurrency is a historic first, with the Dubai government stepping in ahead of other forward-leaning states such as Russia and Estonia. The digital currency will be developed between emCredit, a subsidiary of the Dubai Economy, and UK-based blockchain developer Object Tech Group Ltd.
emCash Token Will Function as Legal Tender
Ali Ibrahim, the Deputy Director General of Dubai Economy, has specified that the new cryptocurrency will be considered legal tender "for various government and non-government services, from their daily coffee and children's school fee to utility charges and money transfers."
The emCash token will be used in combination with the emPay wallet, which will be launched by Emcredit to facilitate contactless payment via the Near Field Communication (NFC) chip present in most modern smartphones. Muna Al Qassab, the CEO of Emcredit Limited, has stated that the integration of NFC technology is intended to create the right ecosystem for the deployment of the emToken:
"Customers can choose between two payment options on the emPay platform: the existing dirham payment or emCash. While the dirham payment goes through normal settlement procedures, intermediaries and costs, emCash payments are settled directly between the user and merchant. emCash thus gives real-time value movement and merchants can pass the cost benefit to the emCash holder."
Ali Ibrahim indicated that the emCash solution would provide contactless payments conducted in Dubai with a financial identity, reinforcing Dubai's status as a leading business destination, improve the consumer experience, and accelerate the development of a smart economy:
"A digital currency has varied advantages faster processing, improved delivery time, and less complexity and cost. It will change the way people live and do business in Dubai, and mark a giant leap for the city in harnessing game-changing innovations to improve the ease of business and quality of life. We are delighted to have Object Tech as our partner in this initiative and the Dubai Economy Accelerators programme. Obtaining the approval of other UAE authorities will be considered if required."
Dubai Embraces Blockchain Technology
The Dubai government has maintained a proactive stance to blockchain technology over recent years, establishing a framework for cooperation on fintech with the Hong Kong SFC and launching the Smart Dubai Blockchain Strategy. Dubai-based real estate developer Aston Plaza has recently partnered with BitPay to facilitate the purchase and sale of a property with bitcoin, foreshadowing a potential state-backed method of transferring property ownership over the blockchain.
By embracing blockchain technology with the release of the emCash platform, Dubai is positioning itself as the financial tech hub of the Eastern world, catalyzing further progress in their aggressive crypto adoption strategy.