e-Rupee: India launches first central bank digital currency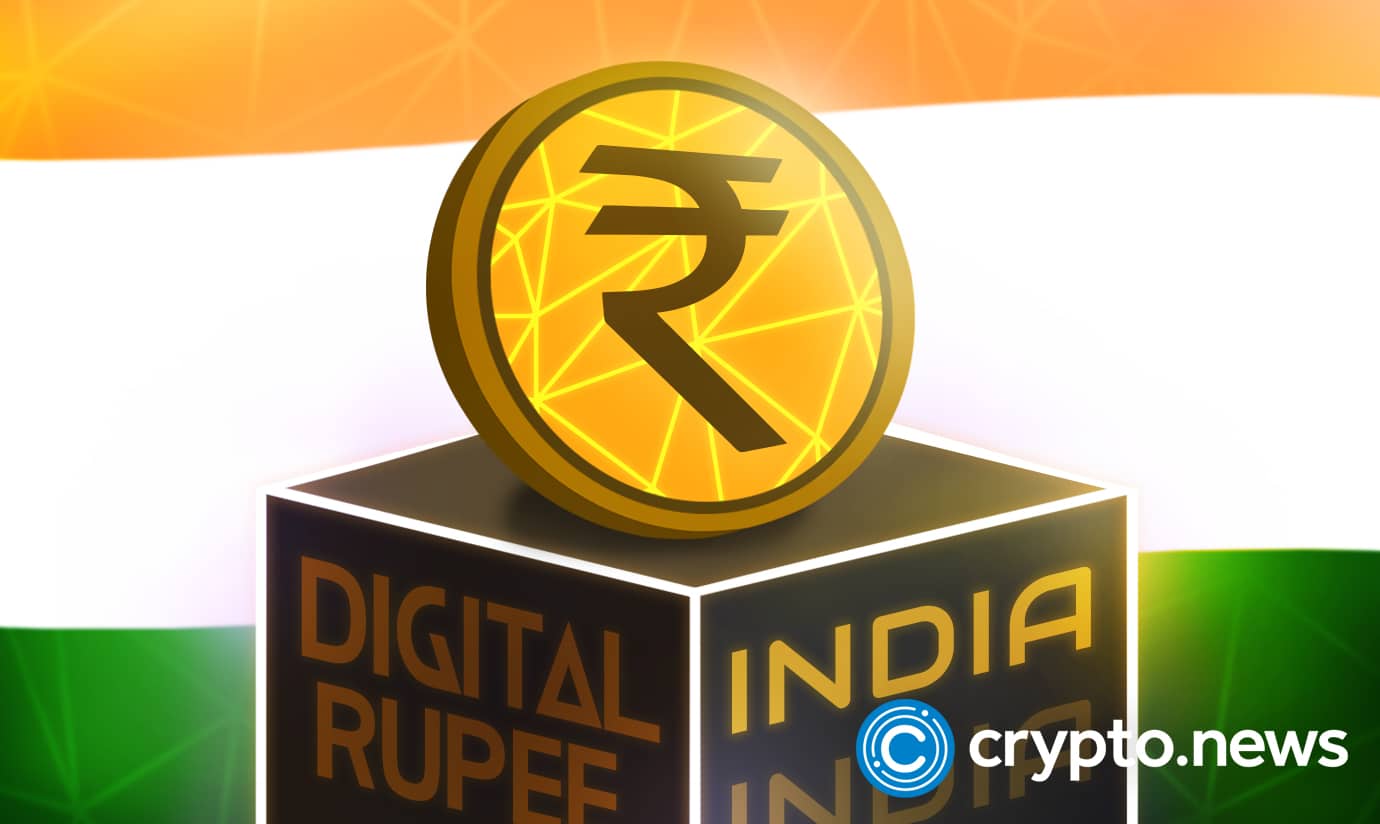 India launched the e-Rupee in four cities, New Delhi, Bengaluru, Mumbai and Bhubaneswar. This Central Bank Digital Currency (CBDC) is a digital form of cash for retail transactions. Bank of India, Yes Bank, ICICI Bank, and IDFC Bank will offer digital currency.
Indian central bank aims to reduce the reliance on paper currency
The Reserve Bank of India (RBI) officials have indicated in recent months that the central bank aims to reduce the economy's reliance on paper currency. The CBDC would enable cheaper and smoother foreign transactions and protecting individuals from the instability of cryptocurrencies. The central bank said it would use the test results to inform future pilots where new features and uses of the electronic rupee will be tried.
In recent years, the Reserve Bank of India has made significant efforts to discourage cryptocurrency trade. According to those with first-hand knowledge of the situation, access to cryptocurrency has been a nightmare for the people of India due to the central bank's continued pressure on banks. Despite a favorable ruling from the Supreme Court of India, local banks avoid doing business with cryptocurrency platforms.
The Indian state minister for information technology and electronics Rajeev Chandrasekhar tweeted that Indian venture capitalists got out of virtual currencies due to the government's "prudent guardrails of exchange control and taxation." Should applaud Prime Minister Narendra Modi for "his discernment and consequently be saved from this crypto implosion and losses" after FTX's collapse.
In the aftermath of the instability, the local sector has seen some talent leave outside the nation. And an increasing number of indigenous entrepreneurs are finding success overseas and avoid serving clients in India.
Governments are experimenting with CBDC
Several governments worldwide are experimenting with electronic versions of their currencies. In late October, Singapore's monetary authorities announced that the country would experiment with a digital format of the Singaporean Dollar.
Governments, such as China and the Bahamas are also working with exchanges. Binance, the world's largest cryptocurrency exchange, previously announced that the Central Bank of Kazakhstan intended to launch a CBDC on the BNB Chain.
The head of Britain's government communications agency, Jeremy Fleming, recently warned that Beijing plans to utilize digital currency as part of a broader strategy to exert control over markets and individuals. He also noted that Beijing's plans to create a central bank electronic currency would one day allow the government to supervise transactions for repressive purposes and help the country sidestep international sanctions.
Users can use e-Rupee in transactions by keeping their money in a digital wallet provided by the collaborating banks and accessible via their mobile phones or other electronic devices. With the e-Rupee, you'd get the same trust, security, and conclusiveness as you get with actual cash while making a purchase. The e-Rupee can be exchanged for other types of money like bank deposits, but it will not generate any interest, the Indian Reserve Bank stated in a press statement.