Edge to Issue a No Know-Your-Customer Mastercard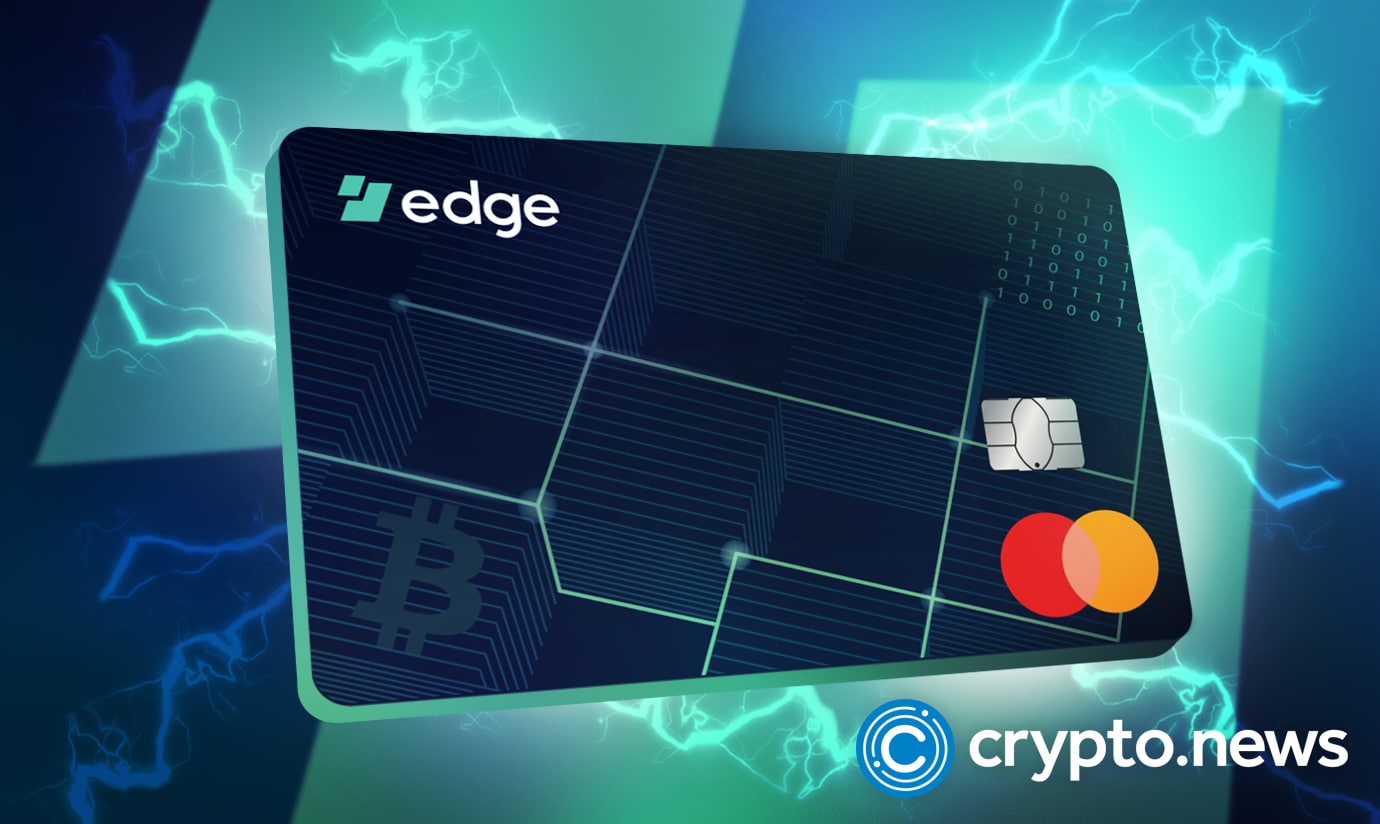 On Wednesday, Edge, a self-custody crypto exchange, has unveiled a no-Know-Your-Customer(KYC) debit Mastercard that folks can use with various digital currencies. Through the card, users would be able to make purchases with their digital currency without providing their identity verification.
Enormous Benefits to the Edge Mastercard
According to Edge, the company's card is compliant with the regulations related to money laundering and terrorism financing. It also has a daily spending limit of $1,000, and it's only available at US merchant terminals.
One can now fund the Edge Mastercard with various digital currencies, such as Bitcoin, Bitcoin Cash(BCH), DASH, Litecoin(LITE), and Dogecoin(DOGE), through the app.
The company noted that the card's security features and flexibility make it a great alternative to traditional payment methods. It eliminates the need for customers to provide their personal information.
Since the Mastercard does not have an address, users can simply enter their address and any other details they want to be associated with it when making purchases online. In addition, the company noted that it doesn't charge fees for its new card. When users want to add funds, they can use third-party websites such as Coinmarketcap. Edge also uses the spot exchange rates offered by these sites.
Notably, the Edge Mastercard is issued by Patriot Bank, a subsidiary of Mastercard International, and is powered by Ionia, a fintech company. According to the company, it has over 1.7 million accounts globally in 179 countries.
Other Companies Diving into Web3
Several companies, including Web3 and digital asset managers, have started offering Bitcoin payments through their platforms. In April, Mastercard partnered with the digital asset manager, Nexo, to launch a credit card in Europe.
In December, the company introduced a debit card that will allow users to spend their cryptocurrency directly and as collateral for cash purchases.
In the coming years, folks will make automatic payments worldwide, and they will not be tied to any single currency or app. In a more general sense, folks will use crypto to move data and people in our daily lives seamlessly.
The rapid emergence and evolution of crypto have created a huge opportunity for investors, as it will allow them to access assets previously only accessible to the very rich. Exchanges such as Coinbase and the Nasdaq have stated that they will start issuing both digital and traditional securities after initial public offerings.
In a world where banks talk about working with cryptocurrency exchanges, they will settle payments almost immediately. It is the kind of scenario that's happening sooner than you think. For instance, while the attention given to crypto and Web3 technologies still focus on the dial-up phase, they are starting to move past that.
The Issue of Regulation
Until now, the US government has not been able to establish a clear legal framework for the regulation of digital currencies. It has created a vacuum that has hindered the growth of the industry. By 2030, policymakers and regulators will have a better understanding of the legal status of cryptocurrencies and will reduce the regulatory burden on the industry, according to a report.
The federal government has a lot of interest in making sure that app developers have a smooth and straightforward process for setting up their businesses. One of the main reasons the App Store worked so well was that it made it incredibly easy for developers to understand the legal and tax requirements surrounding their businesses.
Developers can now utilize blockchain technology to create apps without the oversight of the government. The problem is that investors and crypto developers don't have a clear understanding of how they will be taxed. It is why they must have the necessary clarity to make informed decisions when it comes to investing in and operating businesses in the US.