Elon Musk Open to Accept 420M DOGE for His NFT Music Track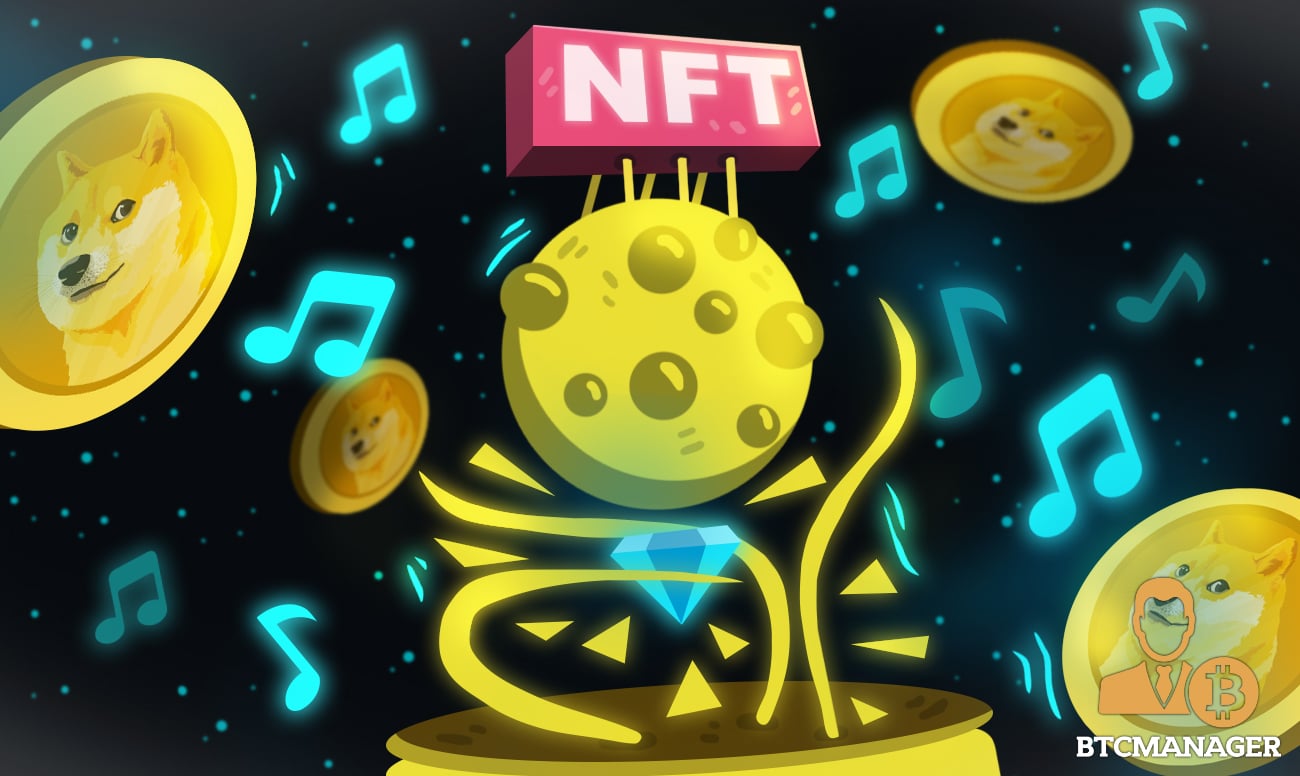 In a March 15 tweet, Tesla CEO Elon Musk announced the sale of his new Techno music track produced as a non-fungible token (NFT). 
Another NFT Craze
The track, which is about NFTs, features an animated gold trophy inscribed with "vanity trophy" and "HODL." The musical non-fungible token also displays a moon with Shiba Inu dogs, a likely reference to the meme-centric Dogecoin. 
The billionaire did not include a link to the NFT, so it remains unclear whether it is available on any popular market places like Nifty. Nevertheless, Crypto Twitter has tokenized the post and listed it on the Valuables platform. Bidding for the NFT song currently ranges from $3 to $100,000, with the highest bid coming from an Iran-based Bitcoiner.
However, Musk appears to have settled for the offer from Beepl, who himself sells digital artwork in the form of NFTs. In a tweet published a few hours ago, the digital artist offered Musk $69M for his electronic music track, but the billionaire countered with a request for 420M DOGE instead. 
Interestingly, the techno track sale occurred after Musk was given the new title of "Technoking of Tesla" by his California-based startup in an SEC filing on March 15.   
Tesla Boss Jumps on The NFT Train
Musk's move to get in on the NFT craze sees him follow in the footsteps of his spouse and electro-pop musician Grimes, who sold her digital art collection dubbed "WarNymph" as an NFT for $5.8M last month.
The buyer of the SpaceX CEO's NFT also recently made headlines after selling the most expensive NFT ever. Beepl, who had already sold off $3.5M worth of art via Nifty Gateway in the previous year, sold his latest digital artwork for an unprecedented $69.4M on March 10.
Besides Musk, other tech CEOs are showing interest in joining the NFTs gold rush. For instance, Twitter founder Jack Dorsey just auctioned his first-ever tweet as an NFT and plans to donate the earnings to charity. 
Musk Advocates For DOGE Listing on Coinbase
Elon musk has long come out in support of cryptocurrency, especially the meme-based dogecoin. The celebrity investor now wants the US-based Coinbase exchange to end its "No DOGE Allowed" policy. 
In a March 13 tweet, Musk responded with an exclamatory "Yes" when asked by a user on the social platform if Coinbase should allow DOGE on its trading platform.
A listing of the Shiba Inu-represented crypto on Coinbase, a regulated exchange synonymous with high-net-worth investors, would open up the coin to institutional buying and plausibly unleash its potential.