Twitter CEO Jack Dorsey To Donate Proceeds of NFT Sale To Charity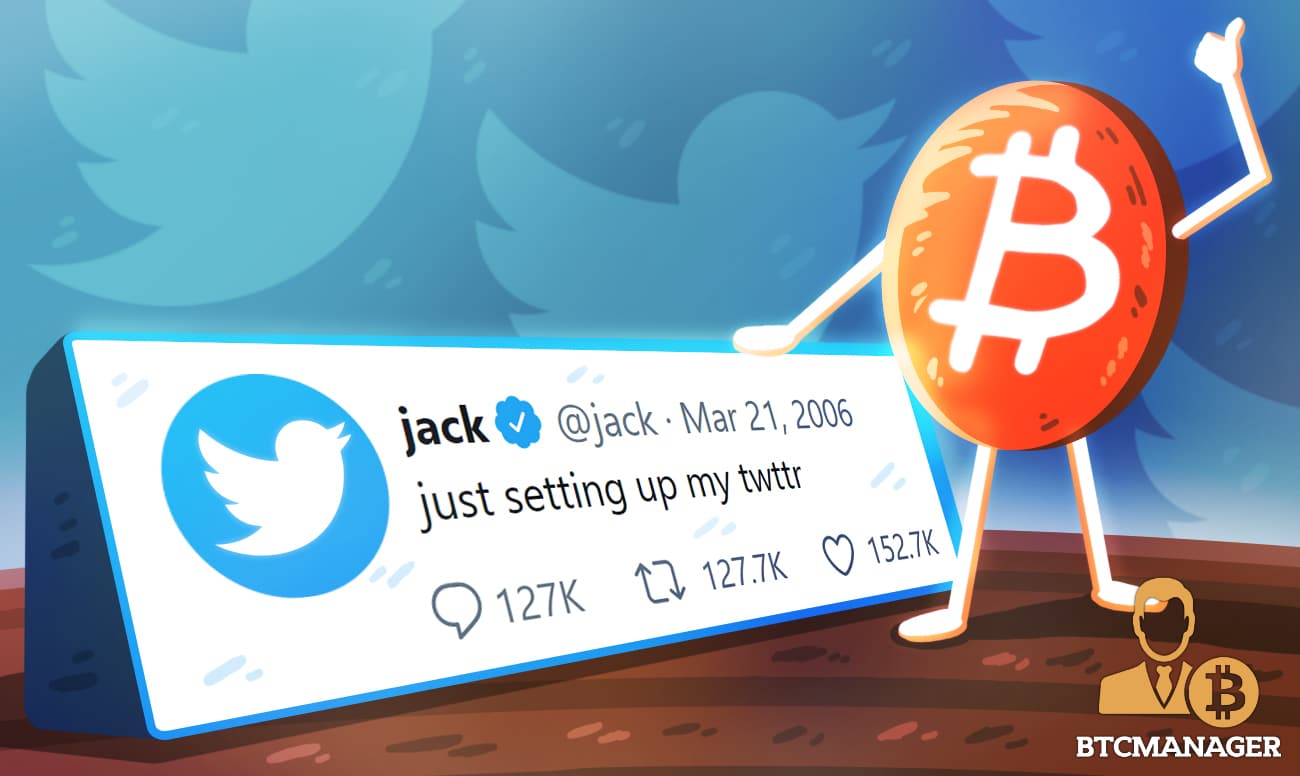 Jack Dorsey, the CEO of Twitter and Square, has revealed that he will give out the proceeds of the sale of his tweet to the charity organization Givedirectly. 
Dorsey NFT Auction Generating Buzz
Jack Dorsey revealed this in a tweet today and stated that his tweet auction would end on March 21. Dorsey, the founder of Twitter and the issuer of the first tweet in history, auctioned this historical message in the form of a non-fungible token (NFT) on March 6. 
The entrepreneur used the valuables marketplace based on the Ethereum (ETH) blockchain and allows the creation, sale, and purchase of non-fungible tokens (NFTs). The service is available to anyone wishing to exchange tweets autographed by their original creators.
As expected, the news caught the crypto community's attention, with top stakeholders bidding to win the auction. Justin Sun initially placed a bid of $500,000 to start, and since then, other crypto stakeholders have placed offers.  Sun expressed his eagerness to buy the tweet with his latest offer of $2 million. However, his primary competitor is Sina Estavi, CEO of Bridge Oracle, who currently has a bid of $2.5 million at writing. 
Binance CEO Changpeng Zhao also commented on the sale, being particularly optimistic about the future of non-fungible tokens (NFTs). According to him, cryptocurrencies and NFTs will fundamentally change social media and content platforms. He said on Twitter:
"The NFTs monetization model for content platforms that Jack Dorsey is pioneering is MUCH better than ads, user tracking, etc." Some turnarounds are expected if the major players do not adapt quickly."
NFT Sector On The Rise
After a long time in the shadows, non-fungible tokens have now gained a foothold in the crypto space in recent months. All pointers suggest that 2021 could be the year of NFTs as more projects and celebrities jump on the train. 
Some days ago, BTCManager reported that rock band Kings of Leon was releasing its eight albums in NFT. While privacy-based browser Brave announced the addition of NFT purchases to its Brave Swag Store. 
Also, projects closely linked to NFTs such as Chiliz or Enjin are currently following the decentralized finance path in 2020. The sector is still young, and many projects will see the light of day in the coming months.