Elon Musk Says Dogecoin Can Handle More Transactions Compared To Bitcoin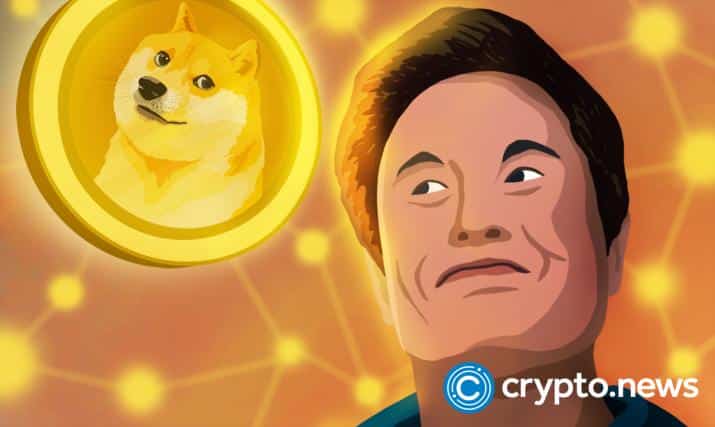 Elon Musk, the famous billionaire and Tesla CEO, compared Dogecoin and Bitcoin in an interview recently with the Full Send Podcast. The ardent supporter of Dogecoin said the meme coin has more transactional capacity than BTC.
Doge Processes Transactions Faster Than Bitcoin
According to Musk, Dogecoin transactions take 60 seconds to complete. Meanwhile, Bitcoin transactions take over 10 minutes before completion.
The billionaire believes Dogecoin is a better payment tool than the flagship currency, Bitcoin. Also, he said the Dogecoin community is more light-hearted and calm.
"To be honest, the major reason I'm backing Dogecoin is that it has dogs and memes. Also, it has a sense of fun. Although the token was a joke, I am surprised it has a larger transaction throughput capacity than Bitcoin," Musk added.
Furthermore, he mentioned the meme coin's inflationary factor. This factor allows the creation of over five billion tokens annually.
He believes this is helpful in the long run to make it a transactional currency. Besides, this is far higher than BTC's maximum supply of only 21 million.
The Musk Effect
One downside of deflation is how it fosters hoarding. This usually occurs when a currency's estimated actual price rises over time. Meanwhile, over 60% of BTC created have not been moved since 2018.
Research done in 2013 by George Mason University and the University of San Diego suggest that this issue might have an adverse impact on the BTC economy over time.
Another problem that Musk highlighted is the increased rate of crypto scams in the past months. The billionaire said several. Scammers have targeted his Twitter page due to his interaction with his followers.
Meanwhile, Elon Musk's impact on the cryptocurrency industry is clearly substantial. It has even been verified by science. Per research by Dr. Lennart Ante of Blockchain Research Lab, the concept "Musk effect" exists.
Musk Shows Support For Only Two Currencies
Whenever Elon Musk writes about DOGE, the price of this crypto begins to increase practically instantly. Also, the start of the last bullish movement for Bitcoin occurred shortly after Tesla announced it was buying the digital currency.
Also, after the company announced that it had stopped accepting Bitcoin for payment, the currency began to plunge. However, Musk has not shown interest in other digital currencies, no matter promising they are.
The serial entrepreneur only supports two cryptocurrencies – Dogecoin and Shiba Inu. In addition, Musk stated that he is not behind or in support of other meme tokens like "Elon," "Dogelon Mars," or tokens with similar names.