Enterprise Ethereum Alliance Teams up with Major Firms to Launch Token Taxonomi Initiative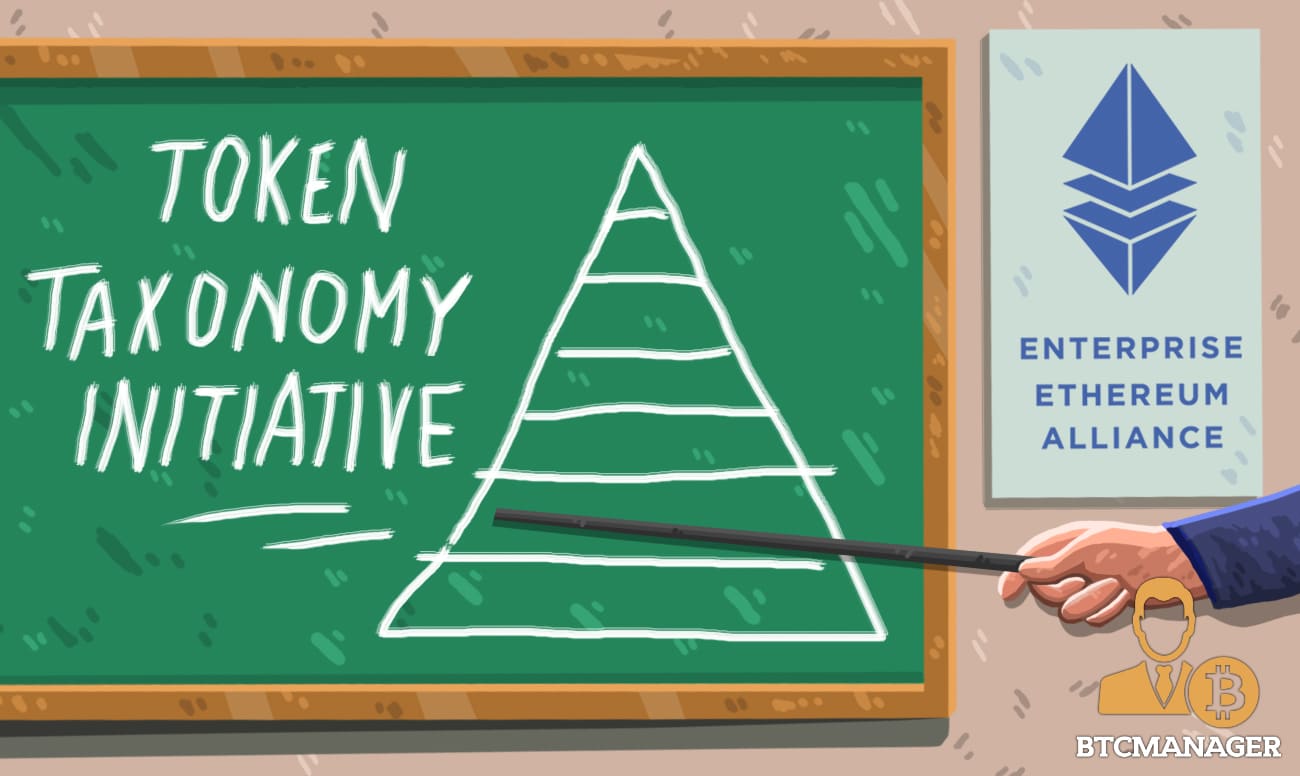 The Enterprise Ethereum Alliance (EEA) on April 17, 2019, announced the launch of a blockchain-neutral Token Taxonomy Initiative which will address the need for establishing universal and easy to comprehend definitions for digital tokens.
EEA to Clear the Noise in the Cryptospace
One of the major problems plaguing the embryonic cryptocurrency and blockhchain industry is the excess of technical jargon it is flooded with. For any industry to win mainstream acceptance, it is necessary that its nuts and bolts are easy to comprehend for the average Joe.
Now, in a bid to create uniform, non-technical definitions for digital tokens, the EEA, in partnership with major global companies has launched a blockchain-neutral Token Taxonomy Initiative.  Some of the corporate heavyweights involved in the initiative include the likes of Accenture, EY, JPMorgan Chase, ConsenSys, Intel, Microsoft, and IBM, among others.
The goal of this initiative is to define digital assets in non-technical and cross-industry terms to drive their adoption at the enterprise level. The initiative will work towards defining tokens using everyday analogies so that they are easy to understand for everyone.
EEA's press release notes that digital tokens possess the potential to "disrupt global economics and radically change how commerce will be transacted."
It adds that while digital tokens for different industries do exist today, there's an absence of an all-inclusive venue where all industry players can come together to build tokens that can seamlessly inter-operate across various organization domains.
Ron Resnick, Executive Director, EEA, said:
"Standardizing tokens to work anywhere could hold the key to one of the greatest economic opportunities in modern history. Just like standards that led to the rise of e-commerce on the internet, applying standards to tokenization will enable the enterprise to use tokens to serve as, or provide access to, a set of goods, financial assets, securities, services, value or content through enterprise blockchain applications."
EEA Burning the Midnight Oil to Spearhead Mainstream Adoption
Ethereum consortium EEA has been working diligently to ensure the speedy adoption of digital tokens en masse.
As reported by BTCManager, in May 2018, the 500 members strong consortium launched a cross-platform client specification platform to foster the growth of the Ethereum ecosystem. The alliance also released an enterprise-grade Ethereum architecture stack in 2018.