Entrepreneur First Now Accepting Applications from Tezos-Based Web 3.0 Startups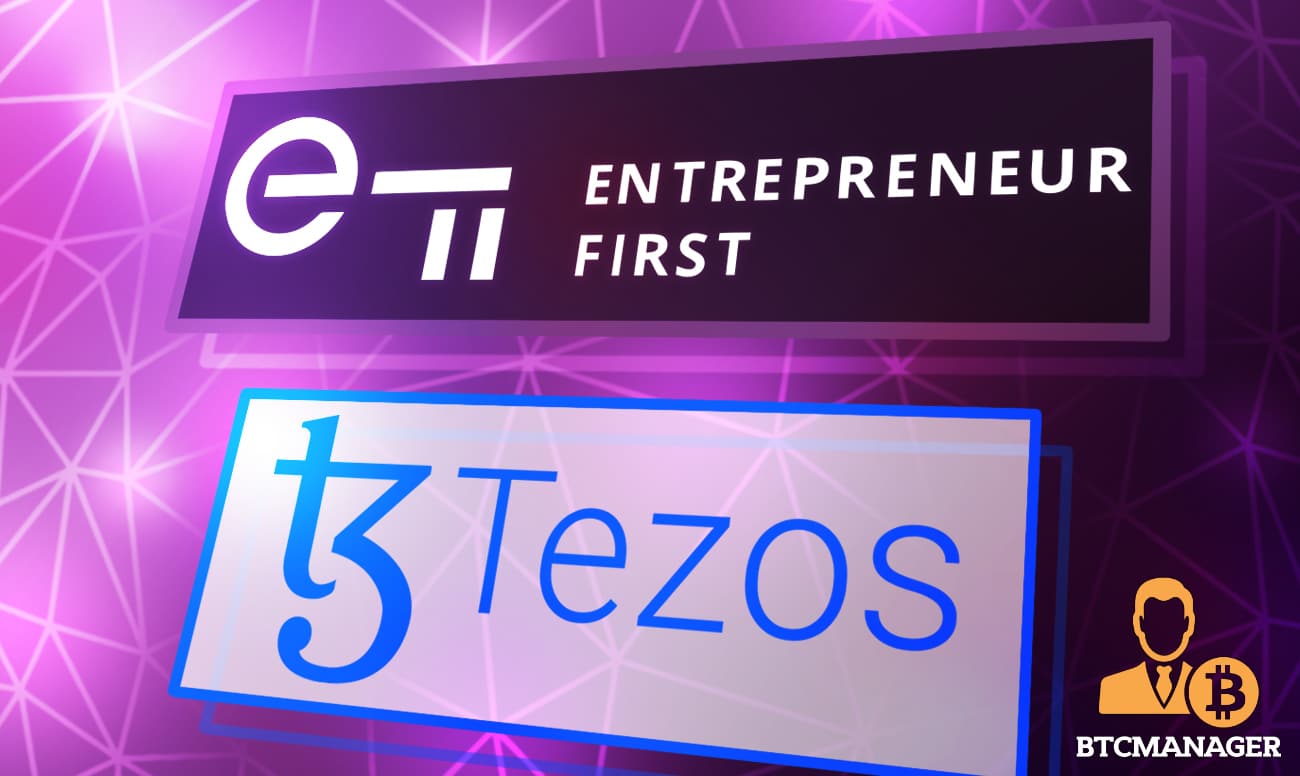 Entrepreneur First has announced that blockchain startups building Tezos-based Web 3.0 solutions can now apply for grants to fund their projects via its newly launched blockchain-focused company-building platform: Entrepreneur First Web3 on Tezos. 
Boosting Tezos' Web 3.0 Ecosystem
Entrepreneur First, a London-based firm that claims to be the world's leading investor in funder talent, has announced the launch of its blockchain-focused company-building platform dubbed Entrepreneur First Web3 on Tezos. 
According to a press release shared with BTCManager, the new platform is designed to attract potential blockchain technology innovators to the Web 3.0 world. Through the newly launched platform, talented Tezos-based Web3.0 decentralized application creators will be able to find a co-founder, develop ideas together and apply for grants and investments, with technical assistance provided by the Tezos community. 
"Entrepreneur First was created to give founders a platform and community to find their co-founder, develop ideas and get customer traction, fast. This platform is ideal for founders who already have a clear conviction to build for a decentralized future, and want to do it as part of a tight-knit community of potential co-founders and collaborators," explained Matt Clifford, co-founder, and CEO of Entrepreneur First.
Entrepreneur First Now Accepting Applications
The firm says interested participants have from now until the end of  May 2022 to submit their applications. It seeks to select the most talented Web3 application developers around the world and provide them with the technical and financial support they need to make their ideas work.
"The initial two cohorts for 2022 will select 40-50 founders to participate in an in-person program in London, Over the course of six months, successful founders will find their co-founders, receive funding, benefit from curated workshops and support, and gain access to Entrepreneur First's renowned network of investors funders, and mentors, which frequently leads startups to capital, employees,  and strategic partner relationships," the firm said.
Since its launch, Entrepreneur First claims to have nurtured the development of more than 500 companies from scratch; more than 3,000 alumni worldwide and its portfolio has grown its portfolio to over $5 billion. 
Some of the notable companies from the stable of EF, include Magic Pony Technology, Merkle Science, Propine Capital, and Aztec, amongst others.
The Tezos blockchain has grown to become a network of choice for creators over the years, thanks to its energy efficiency, low transaction fees, and scalability. So far, notable brands, including McLaren Racing, Sweet NFT, Red Bull racing Honda, OneOf, and others, have adopted Tezos.
At press time tezos (XTZ) is trading around $5.88, according to CoinMarketCap.