ETH 2.0. Deposit Contract Value Hits $10 Billion-Plus ATH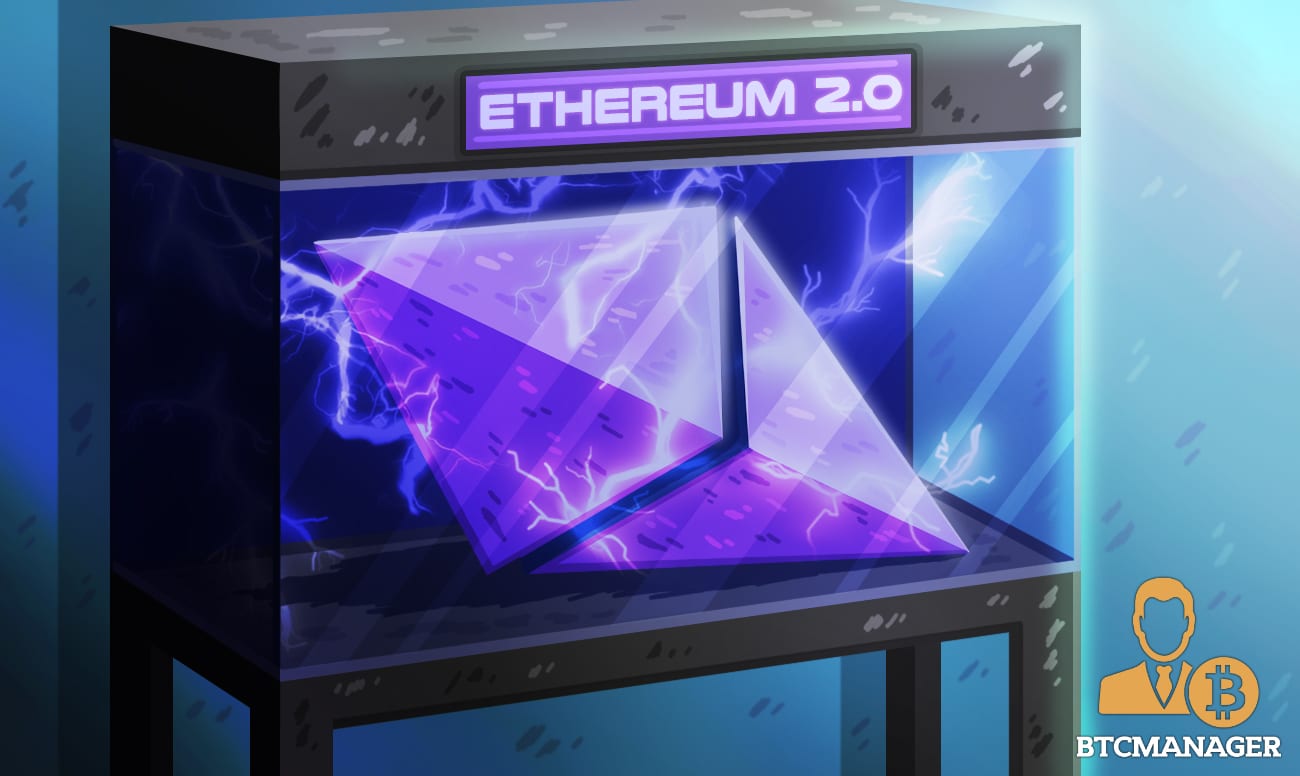 Ethereum 2.0 presented itself as the most ambitious upgrade on the Ethereum network, and the expectations seem to be materializing. According to a Tweet from Glassnode alerts, the second-largest cryptocurrency in the world's upgrade is on a dream run after its deposit contracts hit a new all-time high of $10,935,392,247.93.
https://twitter.com/glassnodealerts/status/1387506021946601472
The cryptocurrency has gained much support from its community, especially following the launch of the Ethereum 2.0 upgrade in November 2020.
ETH's Bright-looking Future 
The foundation's success came at an early stage, right from the preparations of its launch. Initially, the team behind had set to launch it on December 1, 2020, if the deposit contract would reach 524,288 Ethereum coins stakes. It, however, hit the target within hours, receiving over 150,000 ETH deposits within 24 hours. 
The last quarter of the deposits required came in in just 4 hours. The action saw ETH prices cross the $600 mark for the first time in two years. Its last all-time-high in April had been $9 billion and was still the highest level on record.
Ethereum 2.0 Beacon Chain
Ethereum coin is notably playing above the $2,500 mark. It is an ATH realized as validators continue to lock coins in the Ethereum 2.0 deposit contract. The main issue about the new network is that it shifted Ethereum coin's mining model from the initial proof of work algorithm to the preferable proof of stake algorithm, thereby changing the economic model of processing transactions on Ethereum's network ultimately.
The proof of stake algorithm gained popularity as the 'beacon chain,' and runs parallel to the initial Ethereum network. The beacon chain stakeholders on the network are the validators, equivalent to the miners in proof of work. 
The validators are responsible for creating blocks on the network and receive rewards for processing the transactions. Users need to stake a minimum of 32 ETH on the deposit contract for them to become validators.
The Phase 2.0 Rollout
The Ethereum 2.0 shift is set to occur in four phases, and the beacon chain is just the first of the phases. It entails the onboarding of validators onto the network and eventually ends after a complete transition of users and all Ethereum applications to the new network. Crypto markets are expected to react differently to the Ethereum shift, but the Ethereum community seems to love the upgrade.
Ethereum had been faced with the challenge of high gas fees, and Ethereum 2.0 is viewed as the saving grace. Speaking before its launch, the Ethereum 2.0 coordinator Danny Ryan, noted that the upgrade added a ton of intrinsic value to the system.