HF1 of the Latest Ethereum 2.0 Beacon Chain Set in Motion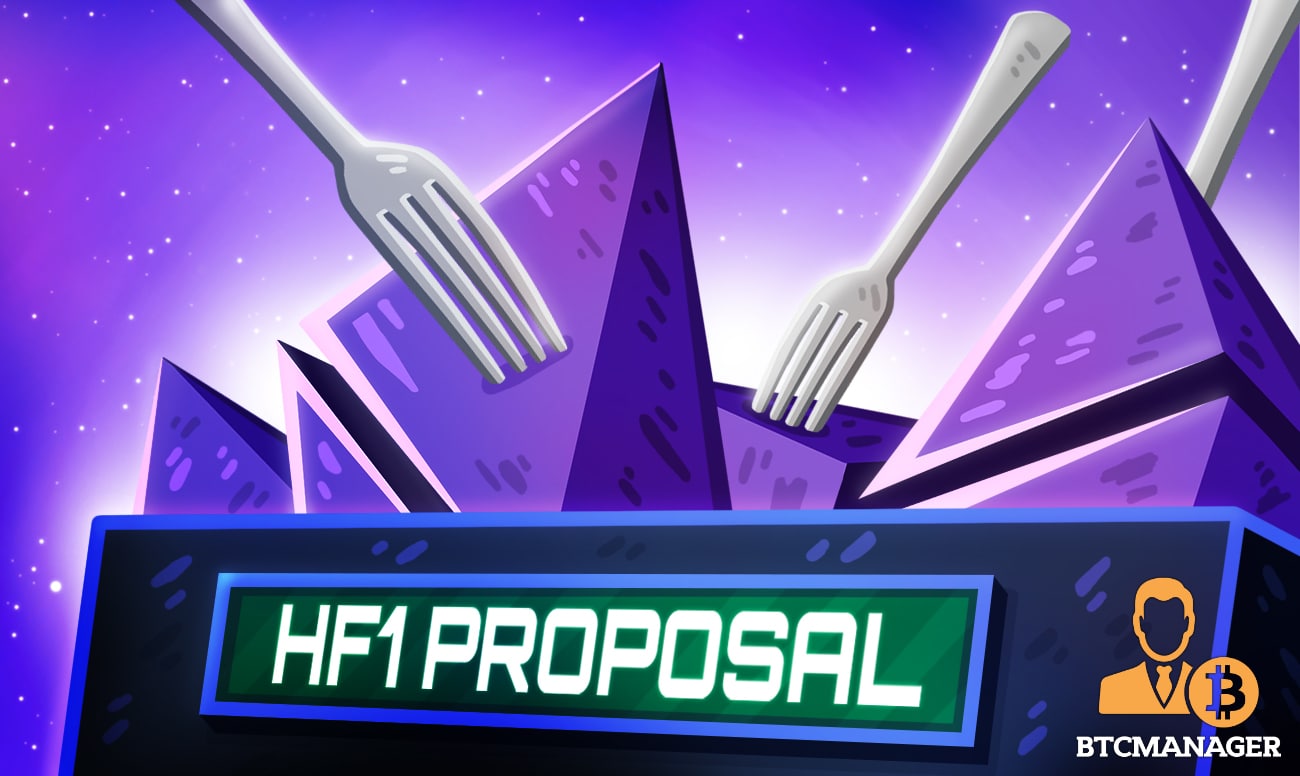 A proposal published on Monday by Vitalik Buterin, Ethereum co-founder, noted that the Beacon Chain might be undergoing its first hard fork judgment.
Presenting The HF1 Hard Fork
The hard fork will be known as HF1 for now and would allow developers to roll out critical upgrades to Beacon Chain. 
HF1 has three primary aims. It intends to introduce support for light clients by enabling them to connect to full nodes to interact with the blockchain and run on mobile devices due to their small resource requirements, thus, enabling trust-minimized wallets.
The hard fork will enable light client support through special-purpose "sync committees."
The hard fork is also expected to fix potential vulnerabilities in the Beacon Chain and serve as a testing ground for the hard forking mechanism.
It is unclear when the hard fork will be performed as some aspects of the proposal still need to be reviewed. Meanwhile, Ethereum developers are working on the naming convention for HF1 and future hard fork. So far, there have been suggestions around planetary systems, names of start, months of the year, and World of Warcraft zones.
Considering the rising gas fees of the Ethereum transactions, the network is seriously in need of a significant upgrade.
Ethereum 2.0
Ethereum 2.0 was set in motion in December 2020 with the launch of Beacon Chain. The network's deposit contract crossed 1 million ETH a few days after its launch. The network upgrade of ETH has crossed 3 million ETH under its deposit contract as the Ethereum community extended their support for ETH 2.0. The total value of ETH locked under the network upgrade moved to over $5.4 billion after the recent hike in the world's second-largest cryptocurrency price.
ETH price is up nearly 150% since the start of 2021. It is the world's second-largest digital asset registered at an all-time high of $1,870 on 13 February as the total market cap of Ethereum rose above $210 billion.
ETH is transitioning from a proof of work-based consensus model that requires computing resources to mine and validate transactions to proof of stake-based consensus model, which will also verify transactions but not require any mining.
Privileged DLT Network
Since Ethereum is a decentralized community, no authority has absolute control over how it is upgraded. The Ethereum developers and community members regularly draft proposals to suggest codebase modifications to these approved DLT networks.
The Cardano (ADA) network is also getting closer to the Mary upgrade, which could see the blockchain provide tough competition to Ethereum.