Ether (ETH) Continues to Inch Toward $3,000 Amid Rising Institutional Interest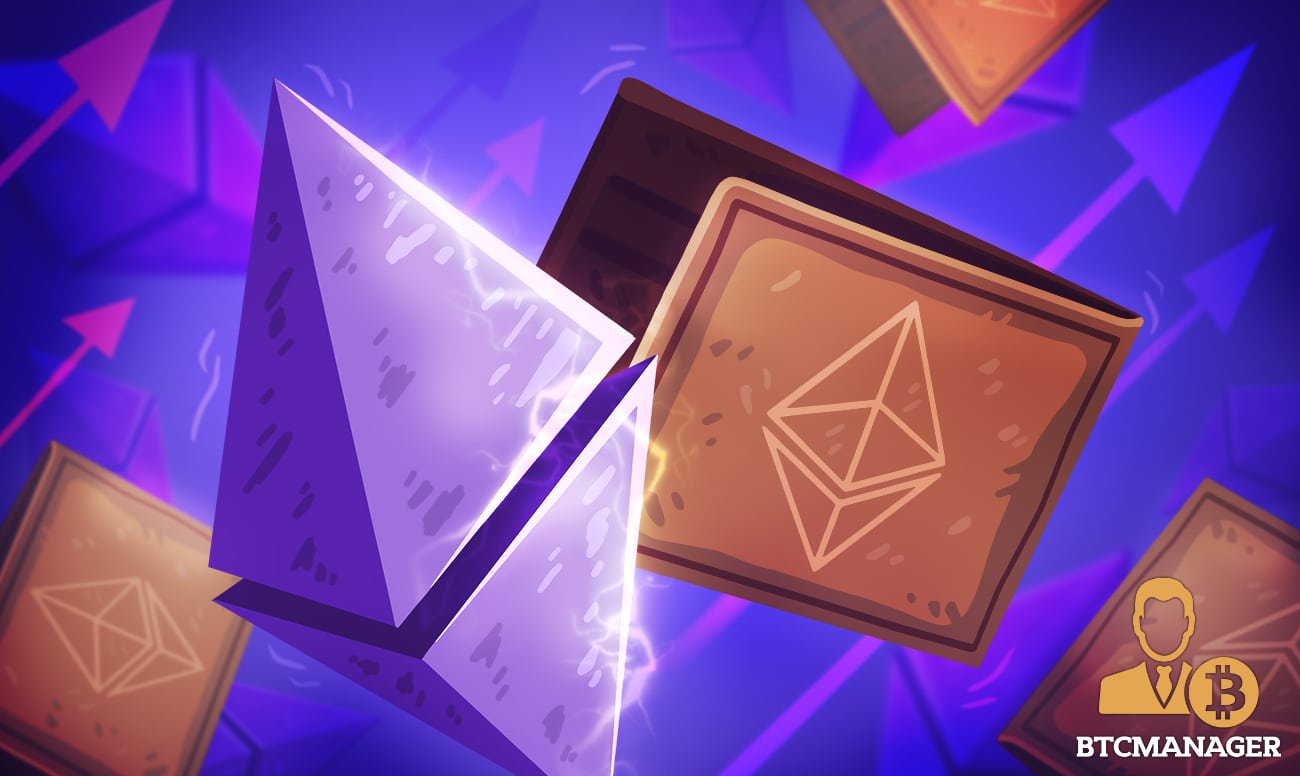 Ether (ETH) rise over $2,700 to record a new ATH.
Ether Demand Continues to Grow
At the time of writing, ETH is trading at $2,716, according to data from CoinGecko. The world's second-largest cryptocurrency now commands a market cap of over $314 billion with a 24-hour trading volume of more than $41 billion.
While the price of ETH in USD pair is definitely encouraging, analysts might only be seeing the tip of the iceberg if they are not following the ETH/BTC pair price action.
In the bitcoin pair, ether is currently closing on on 0.05ETH per BTC.
According to data from CoinGecko, ETH's ATH value against BTC was close to 0.15ETH at the peak of the 2017-18 crypto bull run. In that regard, in the current rally, ether is yet to triple in value from here just to reach its previous ATH against bitcoin.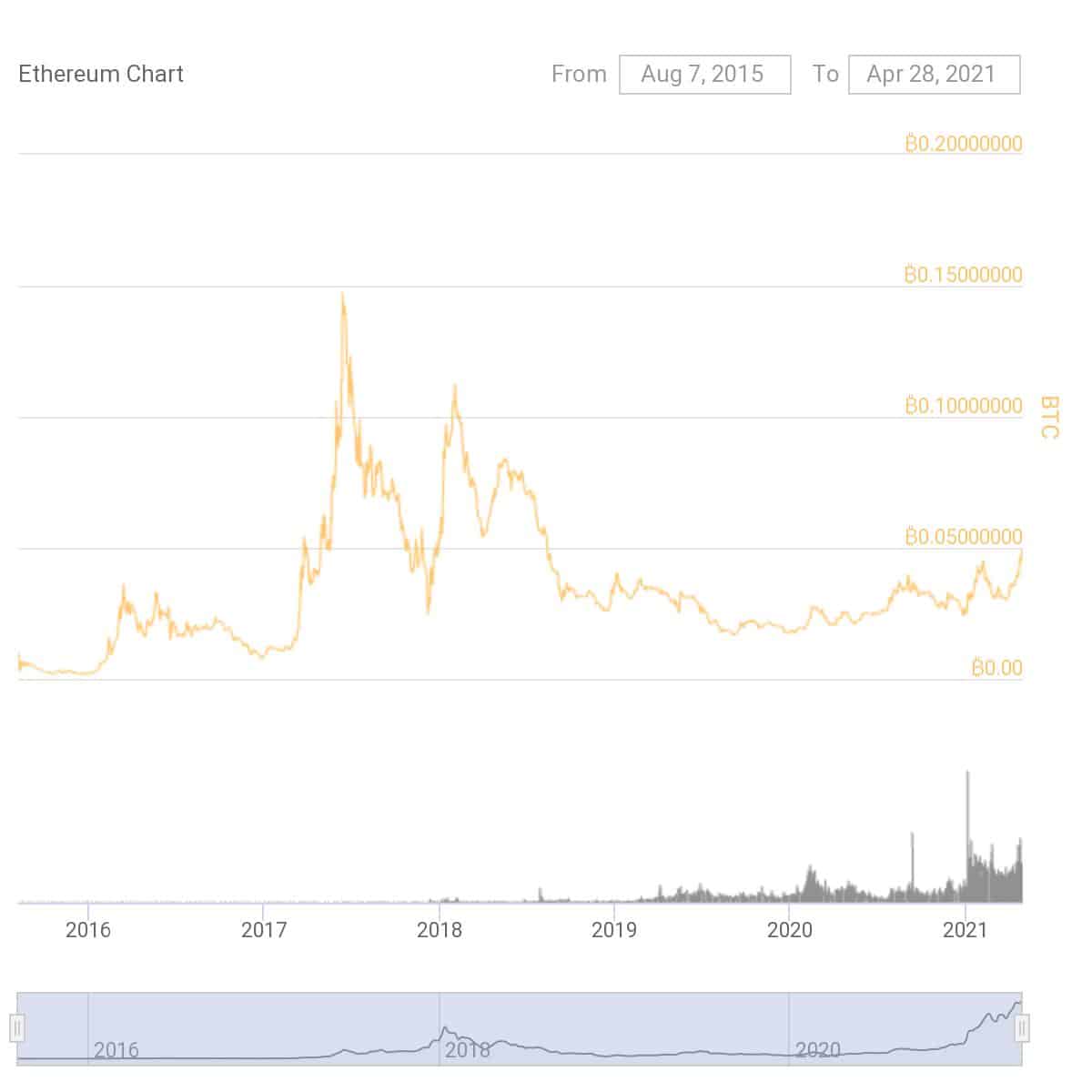 Once the previous ATH against BTC is broken, the sky is the limit for ETH.
What's Causing the ETH Rally?
While the overall crypto market continues to witness new all-time-highs in terms of user adoption and market cap, ether's rally has been somewhat slow and steady. However, it has been the most resilient among all cryptos courtesy of its exponentially growing use-cases and approval from regulatory bodies.
The rise in ETH price could be attributed to numerous catalysts.
First, the anticipation for ETH2.0. ETH2.0. promises to bring a whole lot of improvements and performance enhancements to the Ethereum network. While the Beacon Chain for the network was launched in December 2020, there are still several upgrades to be achieved in order to run a fully functional ETH2.0.
For instance, pretty much the entire cryptoverse is eagerly waiting for the implementation of the highly contentious EIP-1559 which would essentially make ETH a deflationary asset thereby putting upward pressure on its price.
Further, the excitement toward staking ETH for passive rewards is higher than ever. As recently reported by BTCManager, U.S.-based cryptocurrency exchange Coinbase started sending out invitations to customers on the waitlist to stake their ether.
With the eventual launch of Layer-2 scaling solution Optimism primed in July, ether could surprise many with its unfathomable price action.