ETH Becomes Deflationary As XEN Consumes 50% Of ETH's Block Space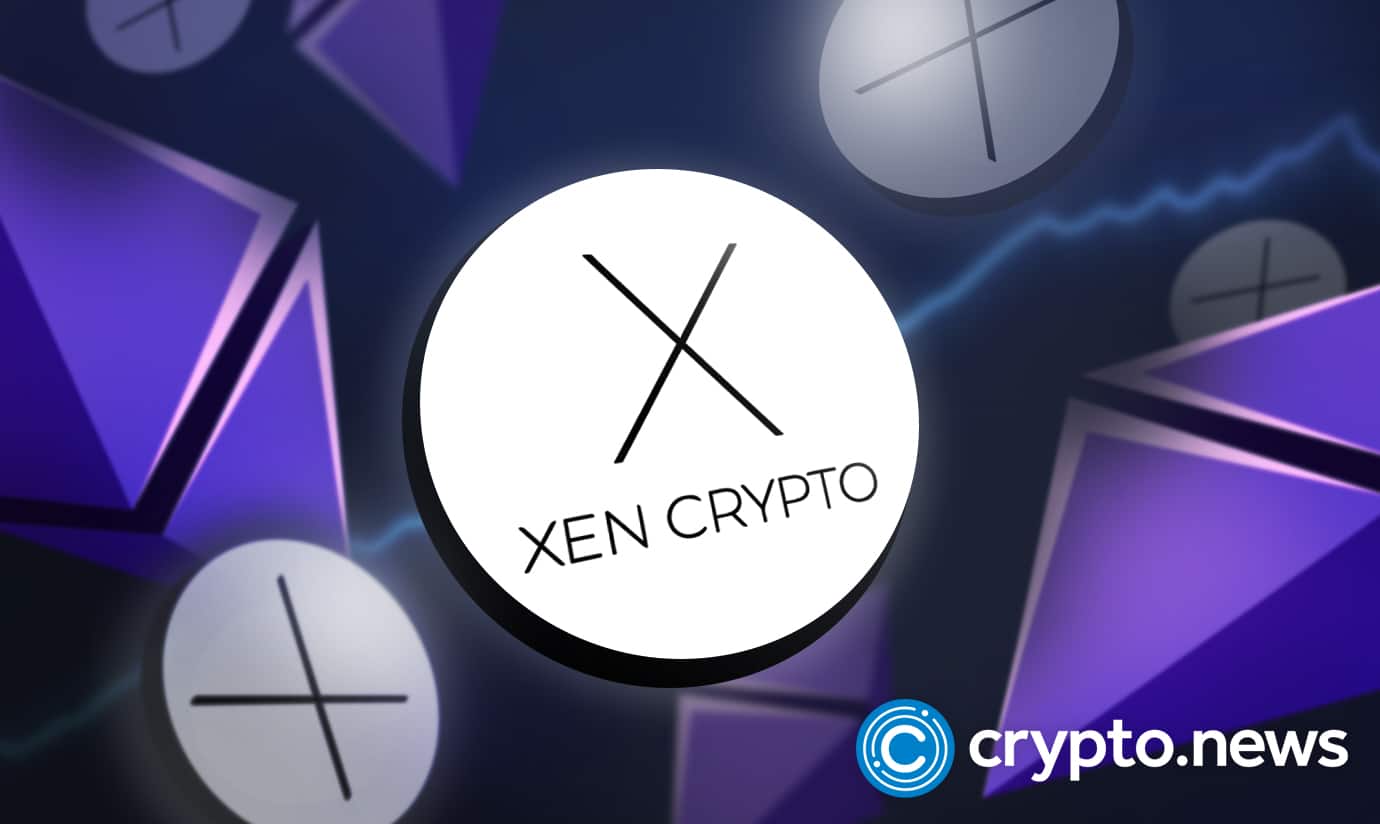 According to a tweet, Ethereum (ETH) has become deflationary recently. This decline is due to XEN, a new token that has consumed over 50% of ETH's block space. Users had to pay gas fees worth over $1.8 million to interact with the token.
New Token Causes ETH Gas Fees To Skyrocket
According to reports, a new crypto initiative is now the highest consumer of Ethereum's transaction fees in the last two days. This has caused network issuance on the blockchain to drop.
The new XEN project consumes about 50% of ETH's block space. As a result, network issuance on the ETH blockchain has become difficult, causing gas prices to skyrocket.
A Twitter user and DeFi analyst, @0xfoobar, tweeted about the incident earlier today. @0xfoobar stated that the XEN token has a market valuation of $500k.
To interact with the XEN contract, users have spent over $1.8 million for gas fees, the DeFi analyst added. Consequently, this has caused the supply of Ethereum to drop since October 8th.
According to Ultrasound.Money dashboard, the supply growth of Ethereum is at -0.41%. This means that the crypto has become deflationary for now.
In the last 24 hours, the XEN project has caused over 1,300 ETH to be burnt. This 1,300 ETH is about $1.7 million.
About The Xen Project
XEN is a crypto project developed by Jack Levin's Fair Crypto Foundation. Jack Levin is among the first employees working on Google Cloud infrastructure.
Furthermore, the XEN initiative aims to empower crypto users with a token having an initial zero supply. In addition, the toke does not have admin keys, immutable contracts, CEX listings, or pre-mint.
As stated by @0xfoobar, the token copies several HEX-like mechanics. However, the XEN token has an APY, which makes it appear to be a Ponzi-type scheme.
Moreover, the token launched on October 8th can be minted, staked, or claimed. Its framework also uses the first principles of cryptocurrency: trust via consensus, self-custody, permissionless exchange with no counterparty risk, and transparency.
XEN Network's dashboard shows that over 369,515 minters have minted the token over the weekend. XEN'S total supply stands at over 174 million, with an APY offering of 20% for those who stake the token.
Although minting is free, the coin consumes high gas fees due to the high demand for the hot cake token.
XEN Only Available For Trading On Uniswap
Levin remarked on the impact on Ether, saying it was positive, but perhaps not for individuals who now had to pay more fees for their transactions.
However, the coin's price soared to $1 shortly after inception but has since dropped to $0.0032, as per Coinmarketcap. Coinmarketcap has also listed the token.
Presently, users can only trade XEN on Uniswap, where it has little liquidity. Many are of the opinion that it could be a fraudulent scheme. However, the crypto community can only wait to see if the hot cake token is a fraud.
ETH has dropped by over 0.68% by press time in the past 24 hours. The digital currency is trading at $1,307.