Eth2 Deposit Contract Fully Funded, ETH Price Rallies Above $600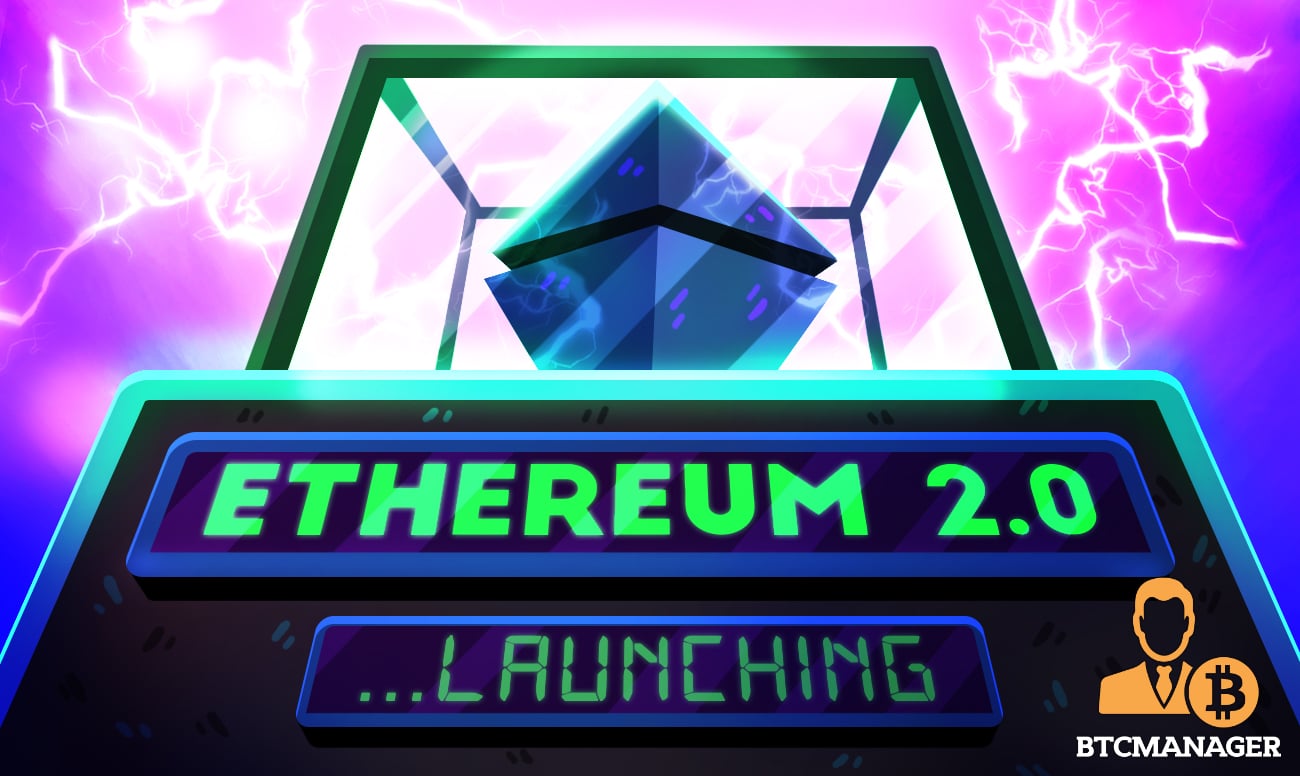 The Eth2 deposit contract is fully funded, Vitalik Buterin, the co-founder of Ethereum, has said in a tweet on Nov 24.
524288 pic.twitter.com/N66EmtW0Ih

— vitalik.eth (@VitalikButerin) November 24, 2020
Eth2 Deposit Target Surpassed
It is three hours before the deadline, at the time of writing, and there are 619,350 ETH valid deposits and 19,351 validators according to Beaconscan. Additional data from Etherscan shows there are 15,611 transactions posted.
Notably, there is decentralization. Over 54 percent of ETH staked were from smallholders.
Prospective validators ramped up their ETH deposits in the last three days, quashing critics doubtful of a timely Eth2 launch.
The Ethereum Foundation had set baseline rules before Eth2 Phase 0 activation.
Even with the announcement of the official deposit contract address and the tentative launch date, 524, 288 ETH were required to prime the Beacon Chain mainnet engine.
Vote of Confidence for Ethereum, ETH Prices Rally
Validators came through, depositing the amount guaranteeing the beginning of a multi-year, multi-phase consensus change and implementation of scalability solution starting Dec 1.
Accompanying this massive boost of confidence is the rallying Ethereum price. At the time of writing, the token was trading above $600, adding five and 32 percent in the last day and week, respectively.
Of note, the Ethereum price has more than doubled in the last four months and is 4.7X from $130 registered on Jan 1, 2020.
Comments from Ethereum Community Members
The upcoming stage will be Golden for Ethereum according to the founder of Bankless, David Hoffman. 
https://twitter.com/TrustlessState/status/1331063600664887296
For Anthony Sassano, an Ethereum evangelist, the uptick in ETH depositing is enough to prove that punters shouldn't bet against Ethereum. 
Despite the bulk of ETH being deposited on the last four days, the determination from the community to not delay the launch is enough to prove the network's transformation and ability to launch important upgrades on time. 
The flooding of the last few days also illustrates the diverse opportunities present in the Ethereum ecosystem, especially DeFi, where committing early means incurring losses through opportunity cost.
Ultimately, the launch of Eth2, according to Antony, is the witnessing of the over six years of research and development go live.
https://twitter.com/sassal0x/status/1331061523108696064
Ahead of the Eth2 Phase 0 launch, BTCManager reported that the Ethereum Foundation is not taking anything to chance and building a team to handle any arising security issue.