Ethereum Classic May Receive Update for Reviving GPU Mining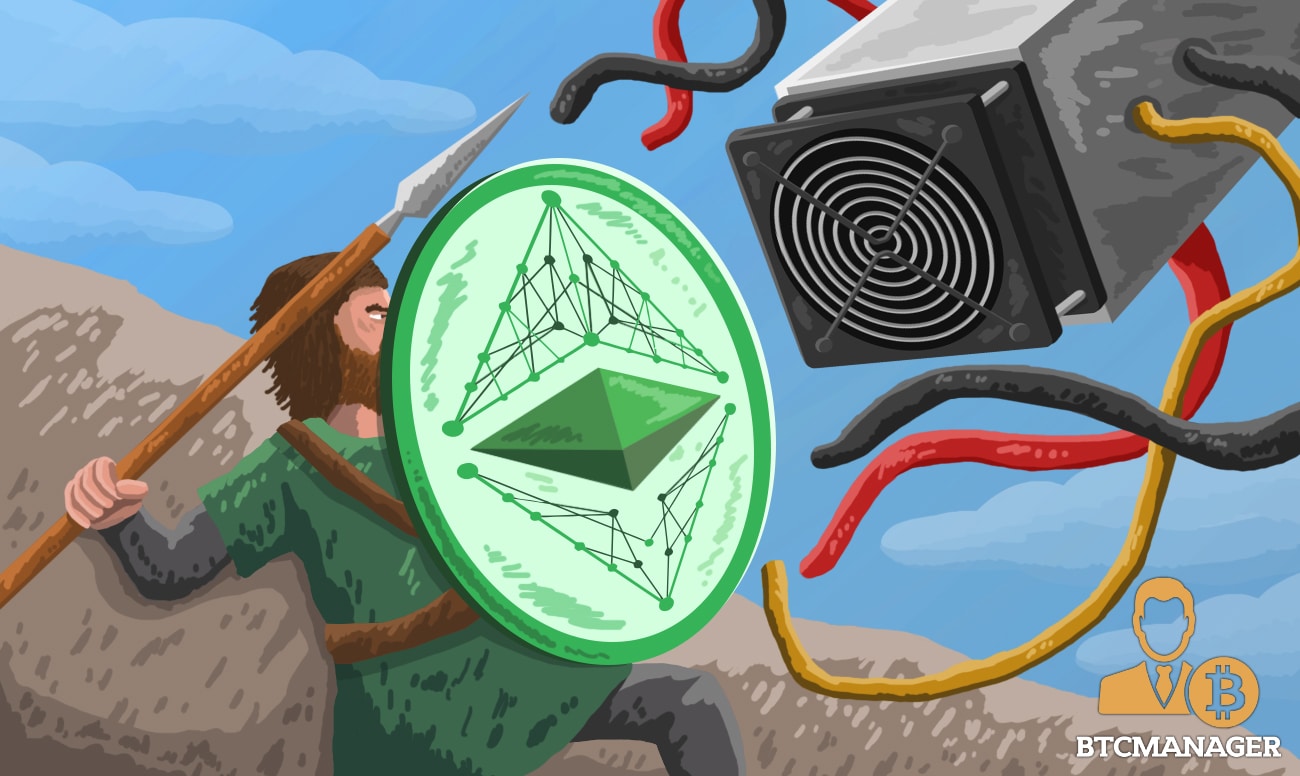 In the wake of the increasing resistance toward ASIC mining, Ethereum Classic (ETC) might take a bold step soon, as a developer has put forward an improved, energy-efficient mechanism that can be used for mining.  
Recently, developer teams behind digital assets like siacoin and monero are taking bold steps to curtail the effectiveness of ASIC  miners. However, developer Cody Burns has offered a proposal that would change Ethereum Classic's underlying algorithm to accommodate the new technology.
If this change is accepted, ETC will become one of the first major cryptocurrencies to level out the playing field and accommodating both  GPU mining and ASIC-based mining, which forms a significant threat toward keeping up a competitive and sustainable environment for miners of a particular blockchain.
The fear of ASICs disrupting the balance of major cryptocurrencies is not on baseless grounds. In the opinion of some crypto enthusiasts, an ASIC-based disruption is an inevitable event based on historical data.
As per developers, the only way to fix the rising threat from ASICs is to update the software itself, such that it resists this type of mining. In April 2018, Monero's developers famously asked all users to upgrade their nodes, wallets, and miners in an update that would resist ASIC mining.
Also, Burns believes that "the only path to increase competition in the ASIC manufacturing space and keep away from centralization is by allowing ASICs to run rampant."
Accessible on GitHub under the Ethereum Classic proposal (ECIP-1043) the mechanism describes an algorithm which creates random variances in the code's memory, to combat against powerful ASICs dominating the network.
Update May Bring Back GPU Mining
Although the idea seems far-fetched, Burns is positive about it gaining support. If the system is implemented, several benefits are in store for traditional GPU-based mining. For one, the updated mechanism decreases the need for vast amounts of computing memory – as it eliminates the DAG function – hence making it possible to GPU miners to remain profitable.
The DAG function causes ETC miners to store randomly produced acyclic graphs of data packets, which are stored as a proof-of-work in blocks.
According to Burns:
"The thinking behind it was, it is costly to add RAM to an ASIC so we will keep the RAM requirement a moving target. Anyone developing an ASIC will be creating equipment that will become obsolete very quickly."
DAGs have grown over time – ETC's DAG is now 2.5GB from 1GB – and would only grow further as the blockchain length increases. Consequently, ETC miners requires better hardware each year, which consume large amounts of electricity and are expensive to buy, and dissuade individual or hobbyist miners from keeping the network running due to lack of rewards.
The proposal states, "As evident by ASICs being developed that are capable of matching current GPU miners while being more energy efficient, the DAG has failed at its task and now only serves as a deterrent to broader investment in application specific hardware by competent distributors."
ASIC Miners Make Blockchains Centralized
Initially meant to hosted only on developer computers, the bitcoin blockchain has experienced a move from graphic card mining to full-fledged, expensive ASIC miners. The mining manufacturers also run massive "mining pools," with thousands of miners bundled together.
Such a set-up represents centralization, and if centralized bodies dominate the blockchain, they will be capable enough to hack or pause it. The crypto-mining industry, as an offshoot of the cryptocurrency industry, is a hundred billion dollar business, with companies like Bitmain who rake in billions of dollars each year.
Burns said:
"The chief complaint I hear most often is not that ASICs are themselves bad, it is that Bitmain is the sole source of the ASICs."