Ethereum (ETH) Moons to Over $4,100 All-Time High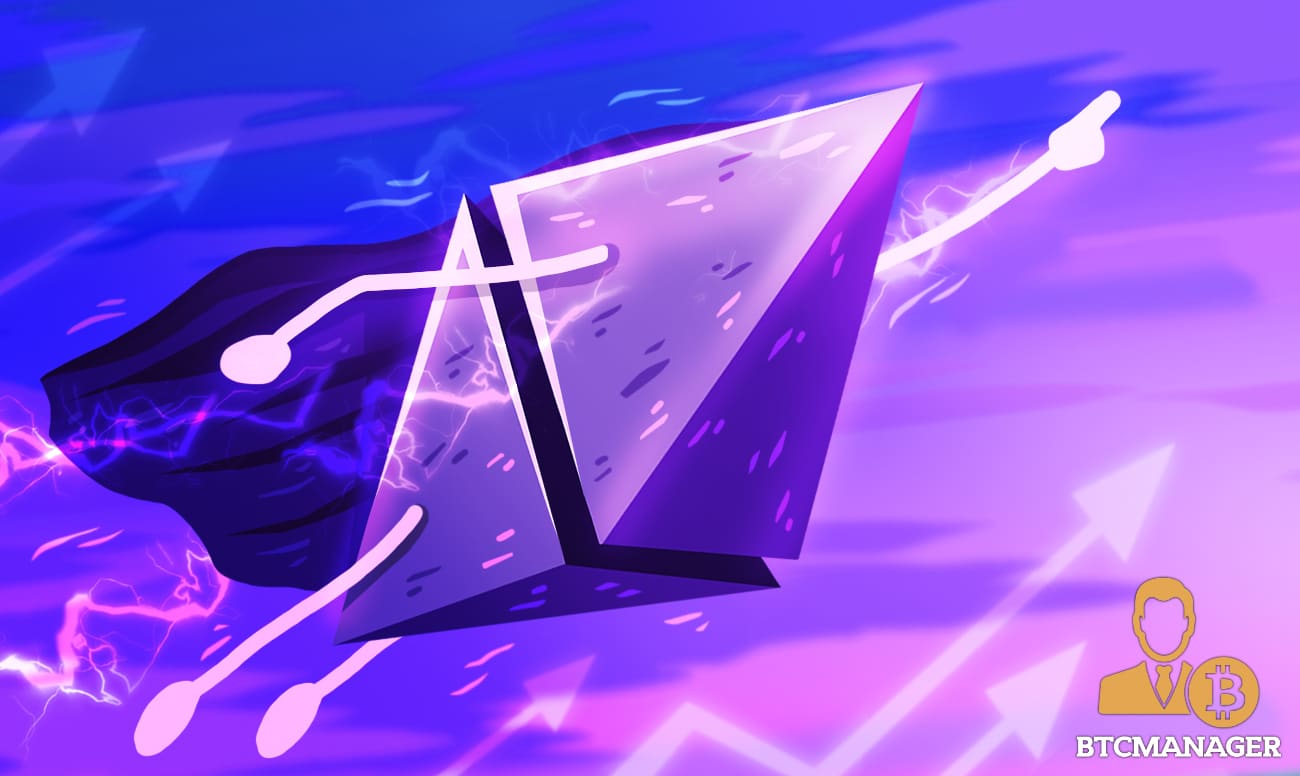 Ether (ETH) has made it to the psychological $4,100 price region for the first time in its existence. The native digital currency of the Ethereum smart contracts blockchain is now well on its way to becoming more valuable than several Wall Street firms, including JP Morgan Chase.
Ethereum Surpasses $4,000
Indeed, impossible means nothing in the world of distributed ledger technology (DLT), as evidenced by ether's latest new milestone of reaching the $4k price region for the first time. At press time, ether (ETH), Ethereum's native currency which was only worth a few cents in 2015, is trading around $4,108.
Despite the numerous challenges that have plagued Ethereum over the years, the network has continued to wax stronger, with its market capitalization, which currently sits at a massive $475.80 billion, now dwarfing that of several highly reputed global brands.
Interestingly, with the price of ether (ETH) now smashing $4k, the $10k ETH predictions of seasoned analysts including Meegan Kaspar, the Co-Founder of Magnetic,  is now well on track and could easily become a reality if the network does not encounter any major setbacks in its transition towards the proof-of-stake consensus algorithm via the much-talked-about Eth2.0.
In general, things look quite green again for major cryptocurrencies on the market, with the bitcoin (BTC) price now sitting at $58,814, aiming for the $60k area once more, while other digital currencies in the top ten rankings, including Binance Coin (BNB), Dogecoin (DOGE), Cardano, XRP, Polkadot (DOT) are making decent gains in the past 24-hours.
Crypto Finally Mainstream?
At a time when the global cryptocurrency market is now worth more than $2.51 trillion, more and more institutional investors are putting preparations in top gear to integrate bitcoin and altcoins into their processes, despite the lingering lack of regulatory clarity in the industry.
Notably, in a May 6, 2021 conversation with Eric Pan, the President and CEO of ICI, JPMorgan's Jamie Dimon urged authorities to start paying more attention to the industry before it reaches a $5 trillion market cap.
"So I'm not a fan of bitcoin, but forget whether I am or not. There should be a legal, regulatory, tax-related framework, AML around crypto. It's now worth $2 trillion. When are they going to say, 'Oh my God, this is worthy of our attention?" he declared.
While cryptocurrencies have made numerous individuals rich in 2021, Charlie Munger, the vice-chair of Berkshire Hathaway has described bitcoin's huge success over the years "as disgusting and contrary to civilization.