Ethereum Name Service DAO swaps 10,000 ETH for $16.2m in USDC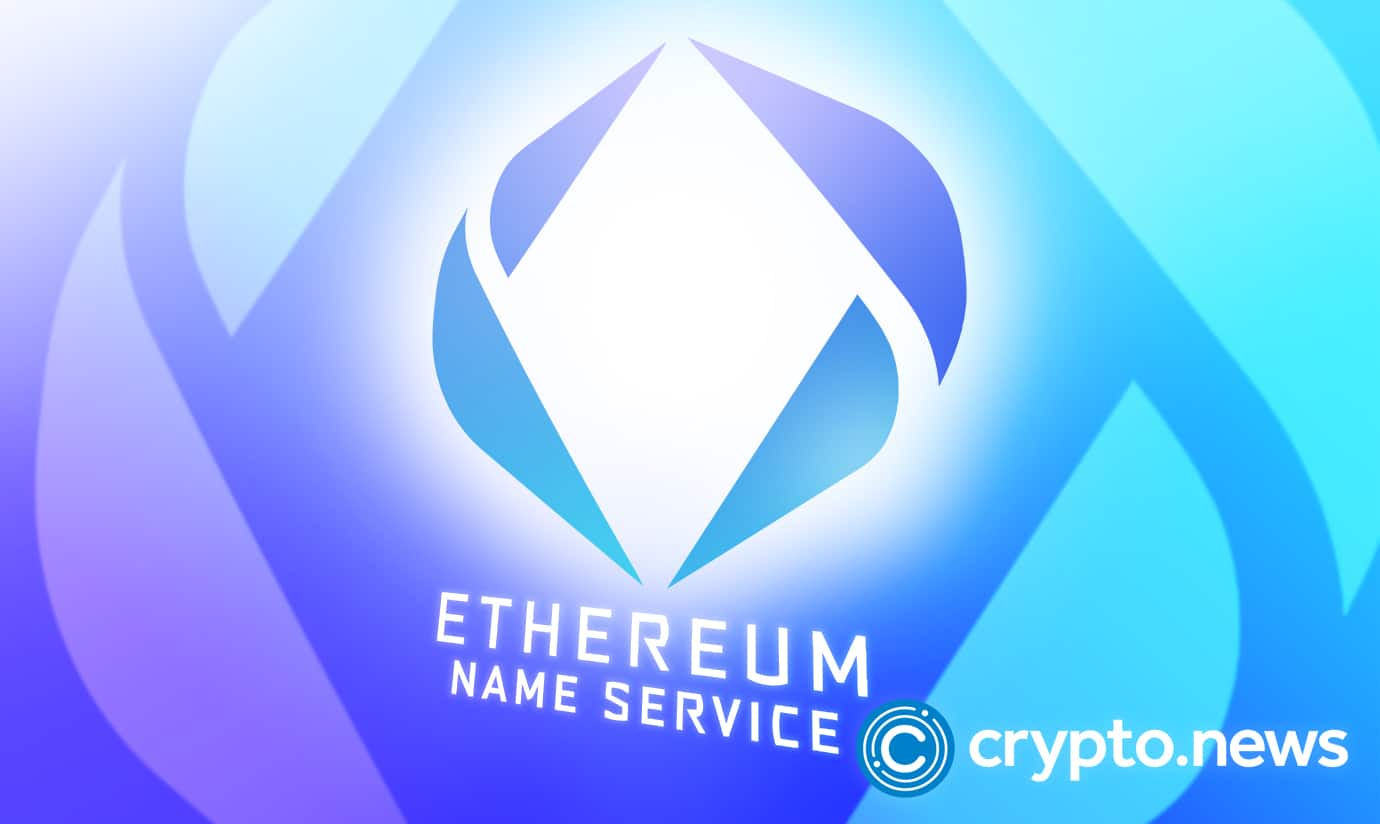 Ethereum Name Service (ENS) DAO, the decentralized community that oversees the domain project on Ethereum, ENS, has sold 10,000 ethereum (ETH) for $16.2m in USDC stablecoin.
The sale is the latest effort by a DAO to limit its exposure to volatile crypto by diversifying its treasury reserves into stablecoins.
Ethereum Name Service DAO sells ETH for USDC
ENS DAO swapped 10,000 ETH for USDC on Thursday, Feb. 9, 2023. The sale occurred on CoWSwap at 10:26 AM UTC. ENS DAO realized $16.2 million from the swap, according to on-chain transaction data.
Today's trade comes after the DAO previously voted to sell 10,000 ETH. ETH sold came from the DAO's spendable treasury and amounted to 25% of its ETH reserves.
During the vote, ENS DAO delegates agreed to sell coins on CoWSwap. Gnosis Co-Founder Martin Köppelmann revealed that the sale incurred minimal slippage of 0.5%. Slippage refers to the loss incurred when swapping assets, the difference between the quoted price and settlement price of a token swap.
Köppelmann argued that the sale would have been a victim of Maximal Extractable Value (MEV) extraction worth $80,000 if it had been done on a normal decentralized exchange like Uniswap.
ENS DAO will use the funds realized to support the project for the next 18 to 24 months. Over half of the money will go to ENS Labs, the developer behind the project. ENS Labs reportedly requires about $11,500 daily to fund operations, amounting to $8.4m over two years.
Another bulk spending from the funds will go toward ENS DAO working groups. The DAO has three core working groups tasked with handling specific functions for the community.
Treasury diversification for DAOs
The sale reduces the ENS DAO exposure to ether. It is also another treasury diversification route taken by the community. The DAO is currently looking to fund an endowment fund that will be used to attempt to earn yield from its reserve assets.
DAOs faced their first bear market in 2022 and saw firsthand how their reserves could become devalued during sustained price downturns. It is because many DAOs keep the bulk of their assets in their native tokens.
Currently, communities are advocating significant treasury diversification. This can come in the form of holding stablecoins or investing in real-world assets like in the case of MakerDAO.