MakerDAO Voting on $100M DAI Vault for a Traditional Bank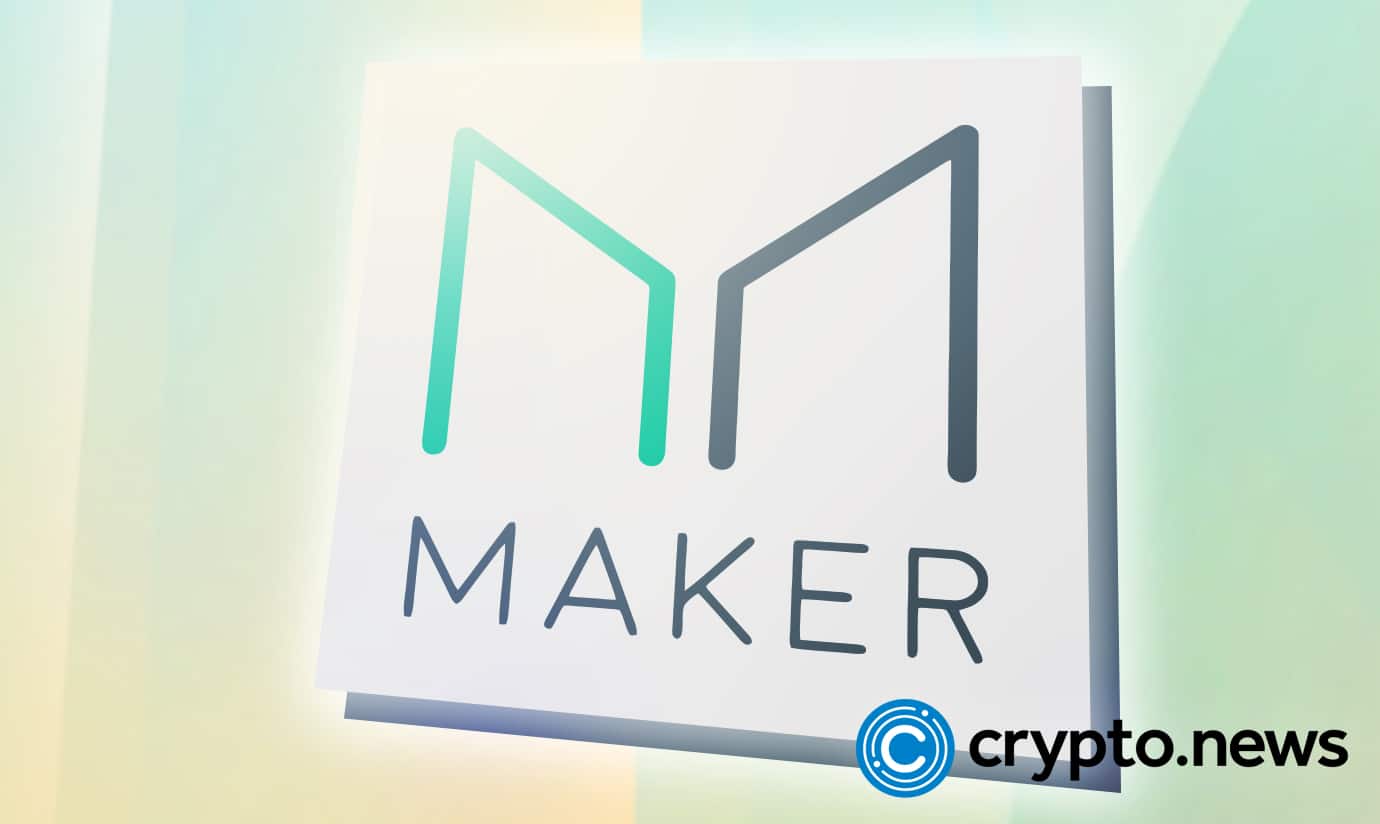 The MakerDAO community is currently voting on its first proposal, which would integrate a traditional bank into its ecosystem. The Protocol will form a DAI debt ceiling trust with 100 million DAI in Delaware.
MakerDAO Votes on HVB Participation for Vault Trust
MakerDAO is currently voting on a proposal that will introduce a traditional bank into its ecosystem for the first time, enabling the bank to borrow against its assets via decentralized financing (DeFi). At the time of writing, 83% of voters supported the proposal. The voting closes on July 7 at 12 p.m. ET.
As part of a new collateral type under the Maker Protocol, the proposal calls for the creation of a vault with 100 million Dai (DAI) for Huntingdon Valley Bank (HVB). This effectively allows the Maker Protocol to begin offering real-world loans to borrowers through a fully supported traditional institution by meeting the bank's requirements.
The decision to integrate the bank follows the recent move to become more closely associated with traditional banking when the MakerDAO community voted last week in favor of investing $500 million DAI in US treasuries and bonds. Approximately 80% of the funds will be invested in US treasuries, with the other 20% in corporate bonds.
MakerDAO manages the Maker Protocol, which generates DAI stablecoins tied to the US dollar in exchange for user deposits of Ether (ETH) and roughly 30 other cryptocurrencies. Huntingdon Valley Bank (HVB) is a traditional Pennsylvania bank founded in 1871 with $500 million in assets. MakerDAO was said to be considering a partnership with the bank as early as March 2022, and the anticipation has only grown since then.
Special Entity Formation for HVB Integration
The agreement with HVB is significant for the Maker Protocol because it is currently not authorized to provide borrowers direct loans in US dollars. Nonetheless, MakerDAO will create a unique entity to enable cooperation with traditional banks.
First, MakerDAO will form a Multi-Bank Participation Trust (MBPTrust) in Delaware to connect the funds accessible at HVB with the Dai stablecoin provided by Maker. The trust would oversee DAI minting and destruction from the vault, as well as commercial issues with HVB.
HVB would initially hold 50% of the loans given through this initiative but would appeal to MakerDAO to gradually lower its ownership to a minimum of 5%. MBPTrust would own the balance. This move would reduce the bank's risks because it would basically be offering loans under Pennsylvania law through the Maker Protocol.
If this initiative is successful, MakerDAO may attract the attention of other banks. It would serve as a portal into DeFi for various banking institutions, as well as provide loan syndication opportunities, which can enhance revenue and reduce credit risk.
The project is carrying out this operation at a time when many people are skeptical of the crypto sector. Still, it has the potential to revolutionize how traditional finance views crypto. If MakerDAO and DeFi are successful in providing solutions to banks and other financial institutions, that perspective may swiftly alter.