UK Government Seeks Input on Taxing Crypto Asset Loans and Staking in DeFi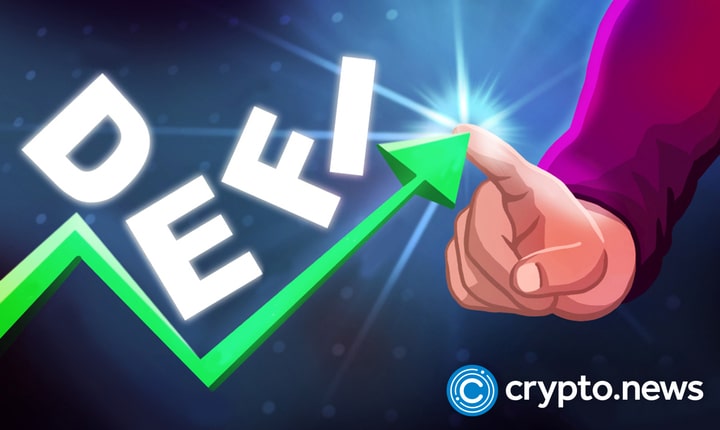 Financial authorities in the United Kingdom are considering methods that can regulate and tax the usage of digital assets.
Forging Crypto Adoption In the UK
According to a call for evidence issued on July 5 from the UK government's taxation department – Her Majesty's Revenue and Customs (HMRC), the government is seeking methods to tax crypto-asset loans and staking within the Decentralized Finance (DeFI) threshold.
The call says that the government is interested in ascertaining whether administrative burdens and costs could get reduced for taxpayers engaging in those activities. The call of evidence also questions whether the tax treatment can better align with the underlying economics of the transactions involved.
The UK government is also concerned about its future regulatory stance. Its taxation department emphasized that it wanted to hear from "investors, professionals, and firms involved in DeFi activities. It also includes trade associations and representative bodies, technology, and financial service firms, legal, accountancy, tax advisory firms, academic institutions, and think tanks.
Nevertheless, the UK government stated that the call for evidence would be open until August 31, 2022, and anyone can submit their response via email provided by the agency.
UK Government's Standpoint on Crypto
The changing economic eras have forced the United Kingdom to stay on toes with all upcoming technologies. In fact, this April, its government announced a package of measures to ensure its financial service sector remains at the cutting edge of technology.
It aims to significantly attract investment and jobs and widen the nation's consumer choice. Those measures also included plans for the country to recognize stablecoins as a valid form of payment.
Recalling an initial call of evidence by the HMRC stressed some stakeholders' concerns. It stated its intention to consider and, where appropriate, address concerns that have been raised by stakeholders about the tax treatment of DeFi loans and staking.
The nation's government also launched a consultation in May to permit the Bank of England the power to appoint administrators to manage insolvency arrangements for failed stablecoin issuers. Even though some government officials seem skeptical about crypto, it is clear the United Kingdom is coming close to becoming the next global crypto powerhouse.
The UK Crypto Landscape
The UK government has released several consultation papers recently, including the DeFi tax call for evidence released today. After Terra's failure, Her Majesty's Treasury produced a study in May looking at potential solutions to the problems with economic stability brought on by online payment holdings. The paper requested comments from industry participants and had a timeframe of August 2, just like today's online discussion.
An ex-Chancellor of Great Britain has voiced alarm that the nation is lagging behind its rivals in Europe regarding virtual currency legislation. Regarding cryptocurrency legislation, Philip Hammond, who served as the chancellor of the Exchequer of Great Britain from 2016 to 2019, claimed that there had been a glaring lack of strategy and cohesiveness.