MakerDAO May Invest $500M in US Treasury Bills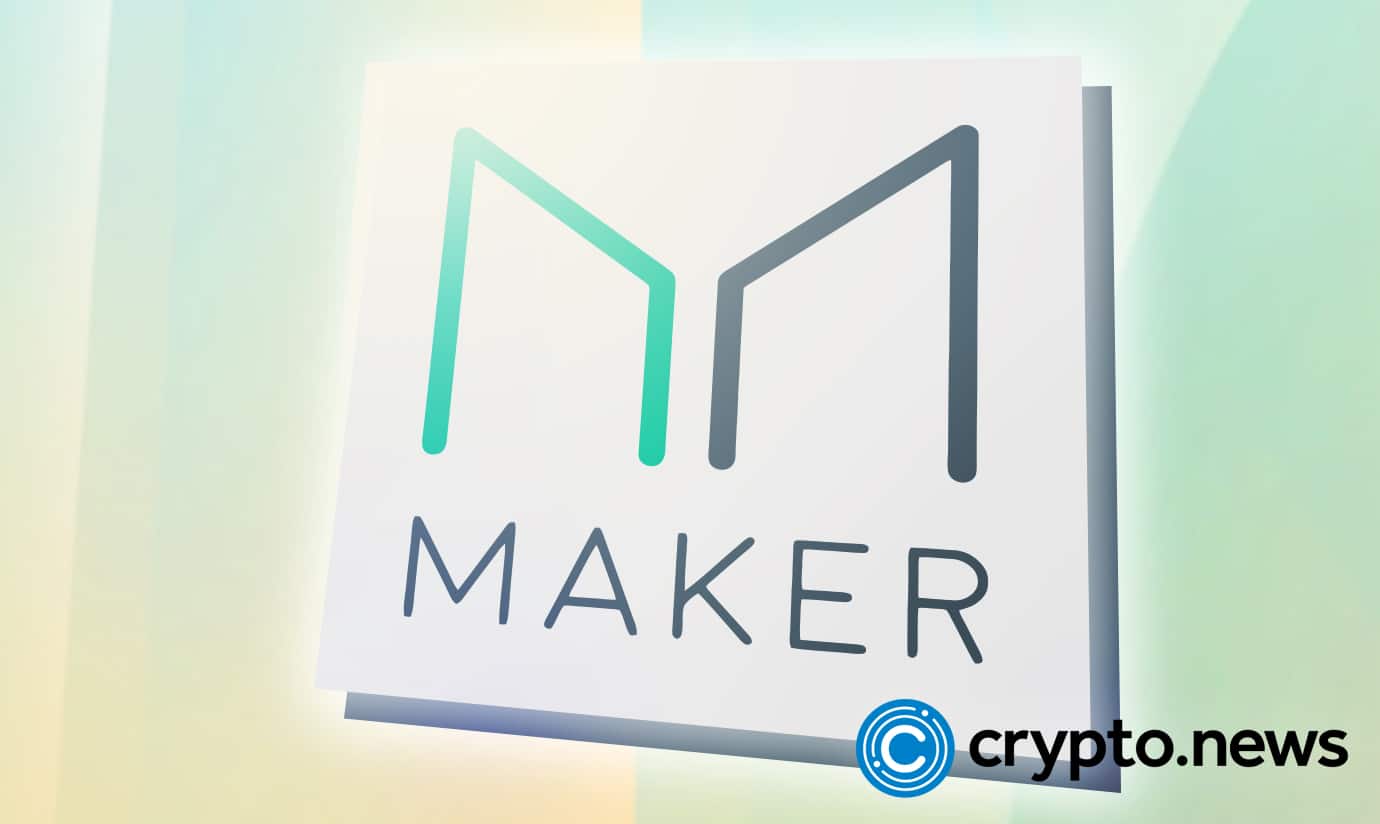 The MakerDAO community is considering investing 500 million DAI in bonds in order to produce low-risk returns from some of its holdings. The proposal, which has been debated for months inside the governance forum, is an effort to develop yield while diversifying some of its holdings.
MakerDAO Community Voting to Invest in Bonds
MakerDAO, the organization responsible for the Dai (DAI) stablecoin, revealed on Monday that its users are currently voting on how to deploy 500 million DAI ($500 million) of treasury funds into investments in US Treasury bills and bonds.
The governance vote is the outcome of the community approving an asset allocation for a liquid bond strategy and implementation. This asset allocation, according to Maker, presents a new real-world asset vault. Maker vaults enable owners to deposit collateral in order to earn newly generated DAI stablecoin.
The governance is a direct result of the fact that a significant portion of Maker's present treasury is composed of stablecoins, which provide very little to no yield. The goal of reinvesting surplus funds is to lessen exposure to credit and counterparty risk.
The funds that Maker has allocated to liquid bond strategies will be stored in this new vault. In accordance with the prior agreement, the community selected US short-term Treasuries and investment-grade (IG) corporate bonds as the optimal investment strategy solutions.
The current vote determines whether the $500 million should be allocated entirely to US short Treasuries or an 80%-20% split between US short Treasuries and IG corporate bonds.
Data from the voting page shows that the 80-20 split option is presently receiving the most votes (almost 99% at the time of publication). The voting period will conclude on June 30 at 11 a.m. EDT.
Monetalis, a private wholesale lender, will set up the trust that will store the bonds for Maker, but only Maker will have complete authority over the legal structure's funds. According to the project, Maker Governance will also be able to liquidate the investment through an executive vote.
Crypto Winter Hits DeFi
Crypto networks that promised to put users in control have put themselves in command as they fight to survive the digital asset market's increasing crisis.
Severe drops in recent months have wiped $2 trillion, or more than 70%, off the overall market value of crypto since November, putting a serious dent in those deFi hopes.
Users of Solend, a lending platform built on the Solana blockchain, advocated taking control of its largest user's wallet on June 19. The operators were concerned about the consequences if the Solana currency, which had fallen below $27, fell to $22.30, threatening the platform's finances.
In response to user criticism, Solend retracted its proposal for emergency powers but stated that it was "committed to protecting user funds, maintaining transparency, and doing the right thing."
MakerDAO voted to halt a link to lending platform AAVE due to the latter's exposure to another troubled lending platform, Celsius.
"The reason we believe this is risky is because out of 200 million DAI borrowed on Aave Ethereum v2, 100 million DAI is being borrowed by Celsius and collateralized mostly by stETH." Primoz, a member of the Risk Core Unit Team at MakerDAO, said in the Maker Forum.