Ethereum Name Service Secures Court Injunction to Reclaim 'eth.link' Domain Name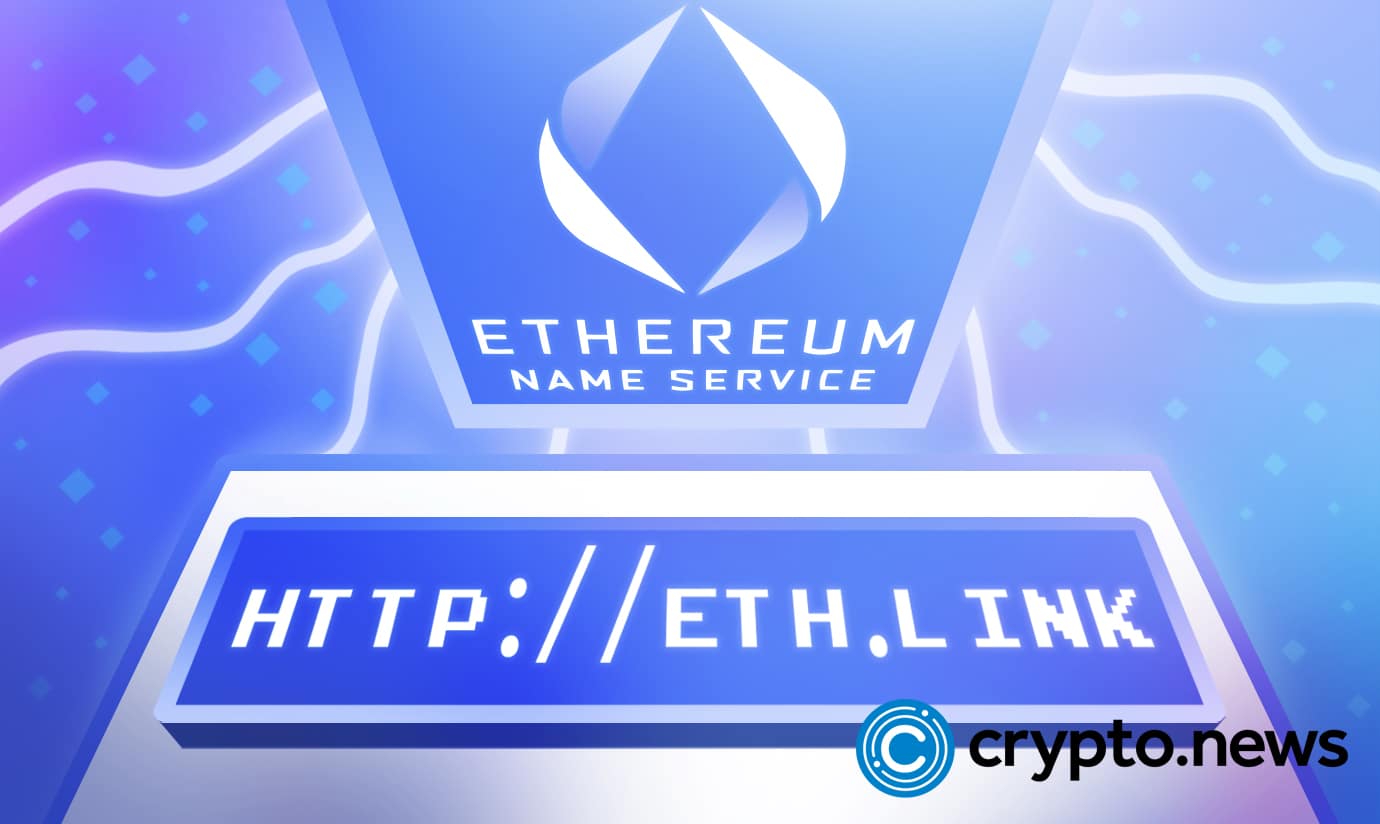 Ethereum Name Service (ENS) parent company True Names Ltd., has secured a ruling from a US court in Arizona to regain control of the "eth.link" domain name. True Names earlier filed a complaint with the court against GoDaddy, a web domain name registration service, while also naming two other companies: Dynadot and Manifold Finance, in the suit.
ENS eth.link Domain is Back Live
According to details of the court ruling, the presiding judge Honorable John J. Tuchi, granted True Names' motion for a temporary injunction in the matter.
True Names previously accused GoDaddy of wrongfully terminating its ownership of the eth.link domain by allowing the registration to expire and preventing the former from being able to renew the registration.
The suit also claimed that GoDaddy then sold the domain name to Dynadot who then sold eth.link to Manifold Finance, a DeFi aggregator.
Delivering the ruling, the court ordered:
"To the extent ownership interest in the Domain has been sold or transferred away from Plaintiffs as the registrants, Defendants shall immediately transfer ownership in the Domain back to Plaintiffs."
The court also ordered GoDaddy not to pursue any attempts to faciliatate further sale of the domain name while the plaintiff was asked to post a $10,000 bond.
Reacting to the news, ENS tweeted on Monday:
"We're delighted to report that eth.link is now back online! Our injunction was successful and the name has been returned to us. Users are welcome to resume using the service – or keep using the excellent community-run alternative, eth.limo."
What is eth.link?
ENS names do not resolve as typical web pages. This means that one cannot enter an ENS name with its "dot eth" (.eth) link in a browser and load a web page. The reason for this is that ENS are not a top-tier domain. This is where the eth.link name comes in as the addition of the "dot link" (.link) makes an ENS name resolvable on a browser web page. All that ENS users have to add is to add a .link to their normal ENS name and a web page will load on any browser.
These eth.link domains function as a centralized extension of the decentralized ENS service. True Names and ENS have previously said that it is part of efforts to democratize the emerging web3 domain name niche. When ENS lost access to eth.link, it create eth.limo for users. The "dot limo" also works in the same way as dot link. ENS says users can continue to use the dot limo domain.
ENS domains themselves are a type of crypto address that is easy to read as they are human-readable. This sets them apart from the usual alphanumeric wallet addresses used by blockchain networks. Human-readable addresses like ENS can make crypto transaction east to do especially for non-tech-savvy users. ENS domains are NFTs and can be traded on platforms like OpenSea.