Ethereum Successfully Transitions to Proof-of-Stake Consensus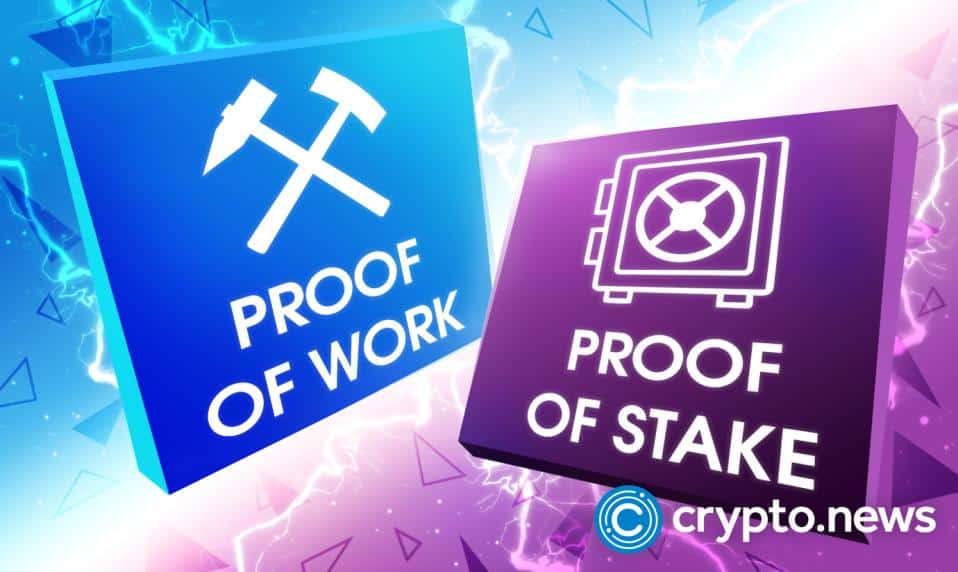 The Ethereum blockchain completed its long-awaited Merge update early Thursday morning on September 15, 2022. When writing, the very first proof-of-stake block of transactions has been finalized with a nearly 100 percent client participation rate.
A Historical Event for the Ethereum Ecosystem
Ethereum's (ETH) most significant ever upgrade (Paris) just launched in the early hours of today and many crypto experts are calling the Merge a game changer for the entire blockchain sector. So far, the Merge, which is designed to slash Ethereum's energy consumption by more than 99%, is a resounding success.
The upgrade promises to cut energy consumption for the network by adopting the proof-of-stake consensus mechanism. This shift in operations is touted to make the Ethereum ecosystem a more attractive asset for institutional investors, according to analysts.
"And we finalized!" Buterin said in a tweet just before 7 a.m. UTC. "Happy merge all. This is a big moment for the Ethereum ecosystem. Everyone who helped make the merge happen should feel very proud today."
Vitalik and his team of developers have been designing the Merge concept since 2015, in a bid to move the Ethereum network from a proof-of-work to a proof-of-stake consensus algorithm, a shift that is expected to make the processing of transactions faster and make Ethereum capable of processing up to 100,000 transactions per second.
In a proof-of-stake mechanism, people are tapped to validate transactions according to the number of coins they hold and are willing to offer as a kind of down payment. It's less energy-intensive than the proof-of-work mechanism, where computers compete against each other to solve complex puzzles to verify the network and mine Ethereum. The PoS mechanism requires far less power than mining and experts say it will make the protocol more secure and sustainable.
What's Next?
The next few hours and days will be vital to gauging the performance of the Ethereum network post-merge. A decentralized team of Ethereum developers is working in real-time to monitor the metrics like the participation rate of validators, which has been excellent, and if needed, debug as quickly as possible.
The upgrade doesn't immediately make Ethereum faster, cheaper, or more scalable. But those features come with future upgrades that will make it entirely possible post-merge.
Analysts have speculated that the upgrade could make Ethereum-based investments a more attractive proposition for institutional investors that need to consider environmental, social, and governance (ESG) goals. Ethereum's shift to a more energy-conservative mechanism will attract firms that were skeptical about investing in cryptocurrencies due to its high energy costs, especially in mining operations.
"This improvement in environmental outcomes will likely open the door for institutional ESG investors to invest in Ethereum," Deutsche Bank economist Marion Labouré said. "Desire for sustainable alternatives exists in the crypto space."
Not everyone has greeted the switch to a PoS mechanism with open arms. ETH miners, who will be replaced with validators in the new mechanism have expressed dissatisfaction with the upgrade.
A number of big Ethereum mining pools are expected to support EthereumPoW (ETHW) following the merge as the team behind ETHPoW announced plans to launch its hardfork exactly 24 hours after the Ethereum Merge
Meanwhile, some major exchanges, including Coinbase and Binance have said they would not rule out listing ETHW.