Ethereum's Top 10 Whales Now Hold Over 20% of Total Supply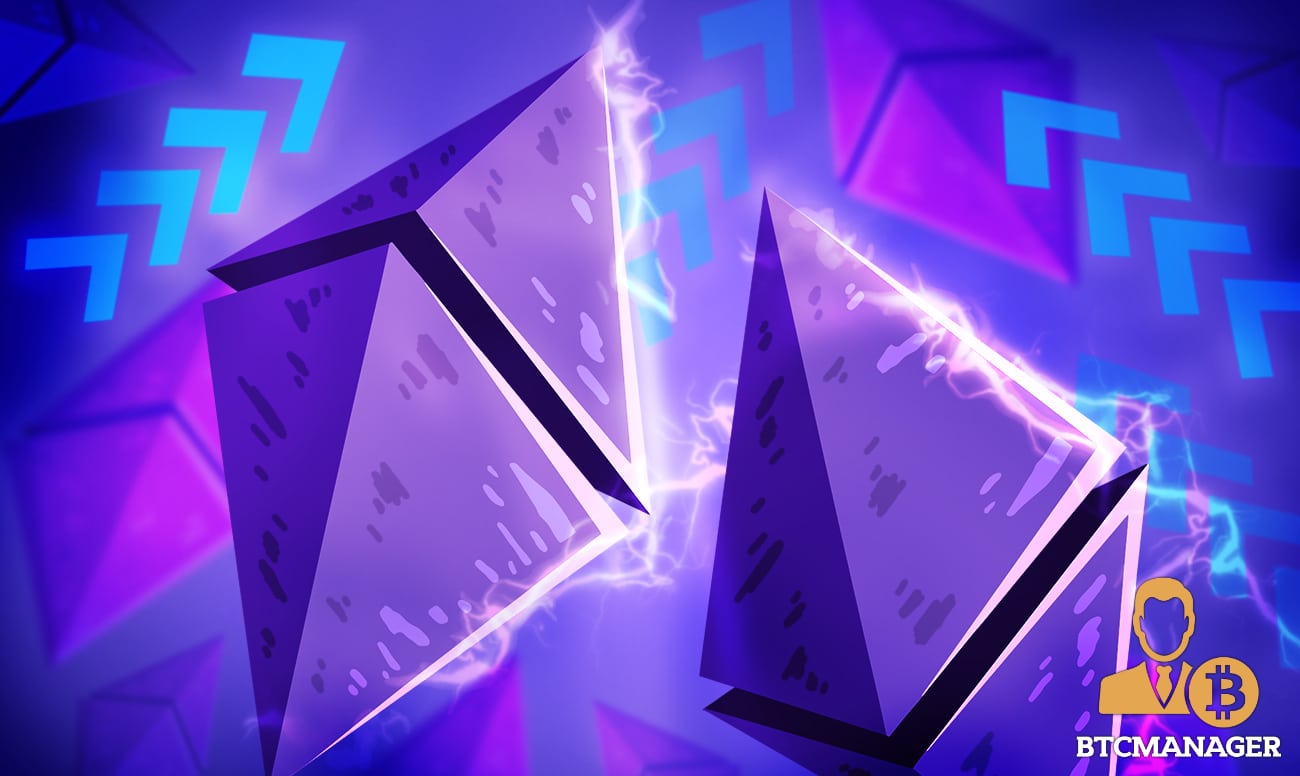 The top 10 whale addresses on the Ethereum network now hold over 20% of ETH's general supply. The giant Ethereum whales have taken advantage of the recent slump of ETH's price and bought more.
Stocking up on Ether
Santiment crypto analytic firm shows that the ether whale addresses have accumulated 2.12% of ETH's circulating supply in the last 41 days.
As ETH has dropped from its recent historical peak of almost $4,400 on May 12, these top 10 ETH whales have bought more ETH supply on the dip in the past month and even days. The addresses had sold off some parts simultaneously, and they were responsible for 18.46% of all ETH in circulation.
Even though ether plunged to lows of $2,000 based on the recent market crash, its network still has notable activities because of a drop in average fees.
Ethereum's average fees reduced to $2.19 just recently, which was the lowest level it had gotten since December 2020. Santiment notes that this is a sign that ETH's utility could rise.
According to market analyst Lark Davis, ether (ETH) surpasses Bitcoin in value settled on-chain daily. He said that Ethereum is still three times as much as Bitcoin every day on-chain. He highly suspects that this gap will increase now that they have layer twos like Optimism coming online.
Market Outlook for Ethereum is Bearish
Ether is presently struggling to maintain its price over $2,000. When writing this article, ether stands at a price level of $2,001.98.
The crypto was skyrocketing at $4,000 during the bull run of 2021 has now lost more than half of its value.
Fifteen indicators out of the twenty-six technical indicators are standing at a sell position. Nine are giving out a neutral signal and two signals bullish at buy. The oscillators are neutral, and the moving averages are strongly bearish.
Dominance Battle
Several Ethereum-native DeFi protocols have transitioned to Polygon, including the popular money market protocol Aave and, most recently, Ethereum-based decentralized exchange Kyber.
The network announced that it would integrate Polygon with the establishment of "Rainmaker," a new market maker protocol by Kyber.
Coinbase Wallet has added its support for the famous scaling solution of Ethereum – Polygon. With Polygon, Ethereum can be a multi-chain network or the internet of blockchain. Thus, advancing the support for Polygon translates into good things for the crypto.
Overall, ETH has been quicker than Bitcoin this year. At the end of June, ETH's daily active addresses surpassed Bitcoin for the first time in crypto history. Ethereum's daily active addresses went up to 649,000, while those of Bitcoin was at 580,000. The dominance battle between Ethereum and Bitcoin continues to gain momentum.