Ethermine, the Biggest Ethereum (ETH) Mining Pool, Shuts Down After the Merge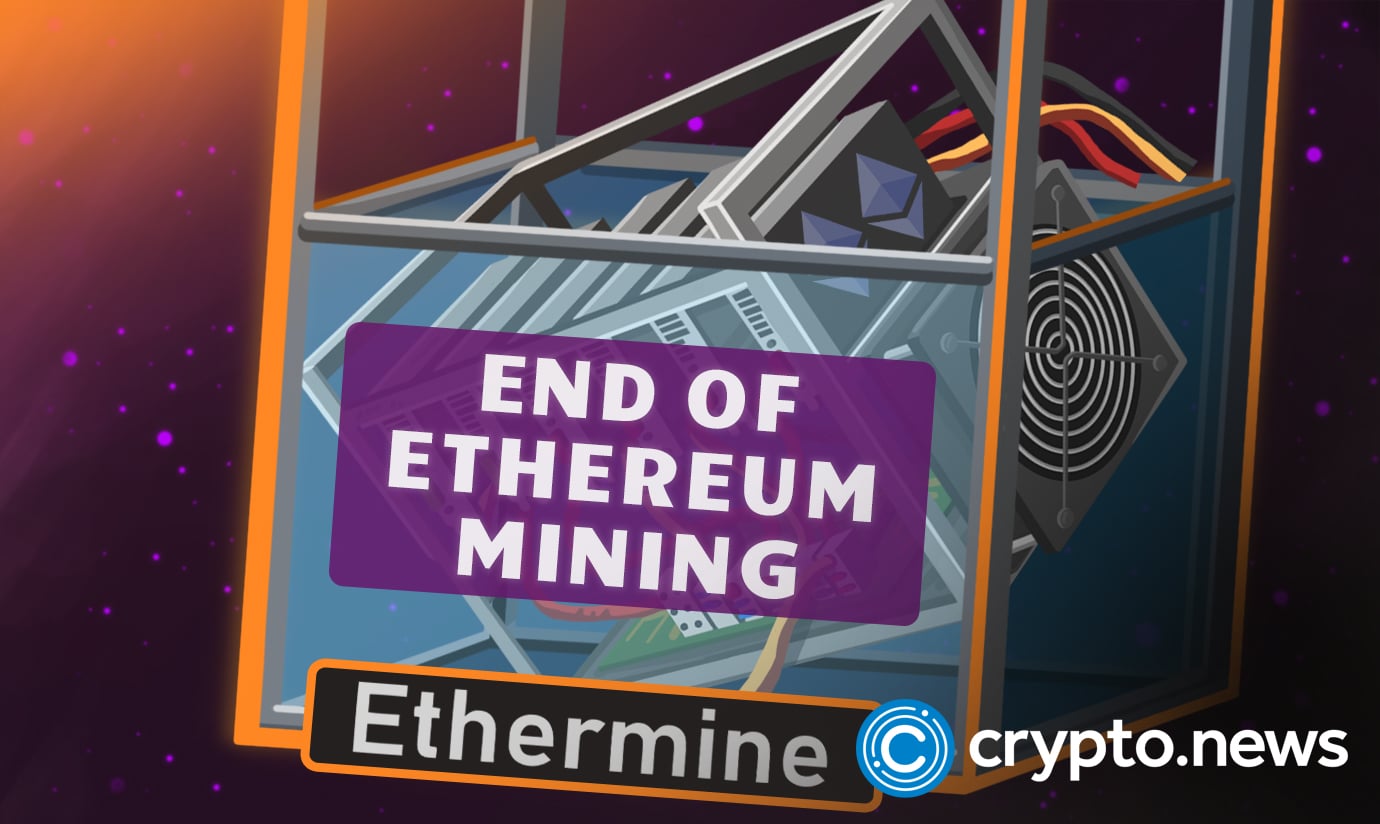 Ethermine, one of the largest Ethereum mining pools, has shut down its servers after Ethereum transitioned from a Proof-of-Work to a Proof-of-Stake consensus mechanism.
The Merge
Ethereum network completed its long-awaited technical and software upgrade on 15th September Thursday, fully transforming into a Proof-of-Stake mechanism. This upgrade pronounced a rude shock to Ethereum miners as it is no longer possible to mine Ether on any network.
During the merge, powerful mining graphic cards were replaced by investors staking Ether for validation rights. The investors will perform validation duties, including verification of new and existing transactions.
A few days after Ethereum 2.0 was born, Ethermine mining servers triggered an autonomous payout to the existing miners following any pending balance owed to the miners. Ethermine, to stay relevant to Ethereum's transformation, launched staking pools in August 2022, where miners could switch from mining activities to staking pools. Ethermine staking pools will allow users to stake coins, yield returns, and earn validation rights in the network.
Mining Ethereum, before the merger, had grown into a multi-billion-dollar industry over recent years. Miners competed against each other to solve mathematical puzzles, with Ethermine being the largest Ether mining firm in the world. Miners earned rewards in the form of Ether for every problem solved successfully. 
Ethermine and other mining pools accumulated computing power through group miners to increase their chances of cracking the codes to solve the blockchain puzzles in the Ethereum network. The pooling firms would then share the earned rewards among the active miners participating in the pools.
Will Ethereum Mining Firms Survive?
Ethereum's blockchain upgrade marked the end of Ether mining. The real question to ask is, will Ethereum mining firms survive? The truth is that mining pools are set to survive post-Ethereum merge.
For mining pools, operating procedures are different from what everyone expects. Pooling firms have never actively mined or purchased any mining equipment or generated mining computing power. Pooling firms' upper hand comes due to the possession of human capital and infrastructure needed to coordinate the mining process.
Upon transition from mining pools to staking pools, Ethereum mining pools may survive the merge. Staking Ethereum may become much more profitable than mining. Proof-of-Stake makes Ethereum much more scalable and lowers transaction fees. Staking will also attract more investors who want to become validators in the coming days.
Unhappy Miners
While the upgrade brought about a lot of anticipation in the markets, not everyone was happy and comfortable with the merger. Since no revenue is generated from Ethereum mining, some miners seem unhappy with the loss as they would have to transition to proof of stake, staking Ethereum for validation rights.