Euroclear and World Bank collaborate on €100 million digital bond issuance via blockchain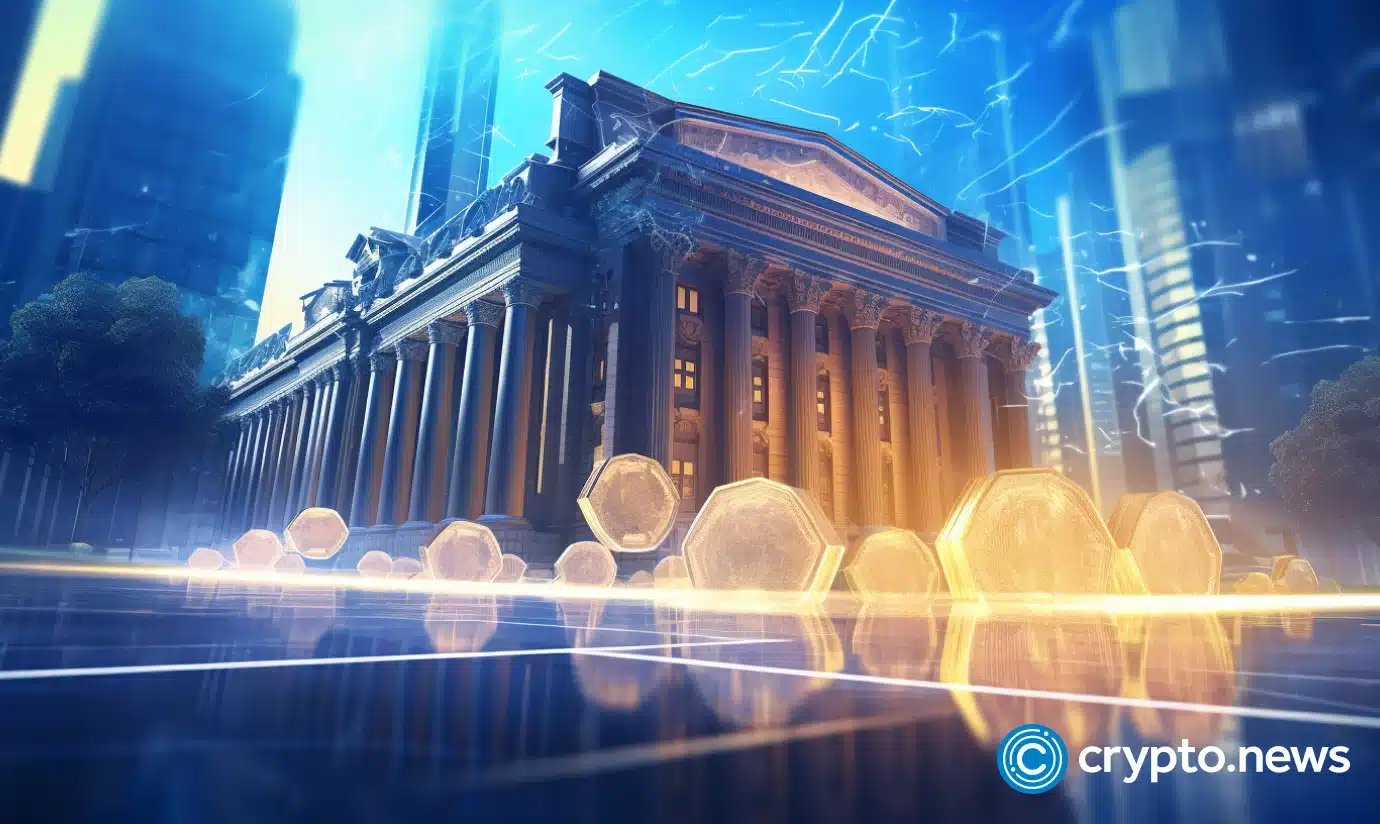 Euroclear has joined forces with the World Bank to unveil a novel tokenized securities issuance service, marked by a €100 million digital bond issuance, aiming to integrate DeFi technology into TradFi services and enhance efficiency, transparency and accessibility.
Euroclear, a major European clearinghouse, has collaborated with the World Bank to launch a tokenized securities issuance service. This initiative was marked by the issuance of a €100 million, $106 million, digital bond, as revealed in a press release on Tuesday.
Euroclear's Digital Securities Issuance (D-SI) unit is at the forefront, facilitating the issuance, distribution, and settlement of fully digital financial assets through distributed ledgers. Distributed ledgers are unique in their structure, as they allow each participant, or node, in a network to hold and update a database independently.
The World Bank Group's International Bank for Reconstruction and Development (IBRD) is utilizing this bond to channel funds towards sustainable development initiatives. The bond has found its place in the Luxembourg Stock Exchange, showcasing its viability in mainstream financial markets.
Citi has stepped up as the issuer agent and investment manager for this venture, while TD Securities has played the role of the dealer. R3's Corda blockchain served as the platform for this digital bond issuance, highlighting the growing trust in blockchain technology.
Euroclear's CEO Lieve Mostrey emphasized the significance of this launch, stating, "Today's launch marks an important moment for our clients and for the potential of digital assets. We strive to deliver technology solutions that empower investors, foster market transparency and support the growth and stability of all market participants."
This initiative underscores the ongoing convergence between traditional financial services and digital assets. By placing real-world assets (RWA) on blockchain-based infrastructures through tokenization, there is potential for enhanced efficiency, reduced operational costs and improved accessibility and transparency.
The tokenized asset market is on a trajectory of rapid growth, with predictions by digital asset investment firm 21.co placing its value between $3.5 trillion to $10 trillion by the end of the decade.
Anshula Kant, World Bank's Managing Director and Chief Financial Officer, remarked, "A transition to digitization is underway in the capital markets," highlighting the paradigm shift towards embracing digital solutions in the financial realm.