Europe's spot Bitcoin ETF goes live in Amsterdam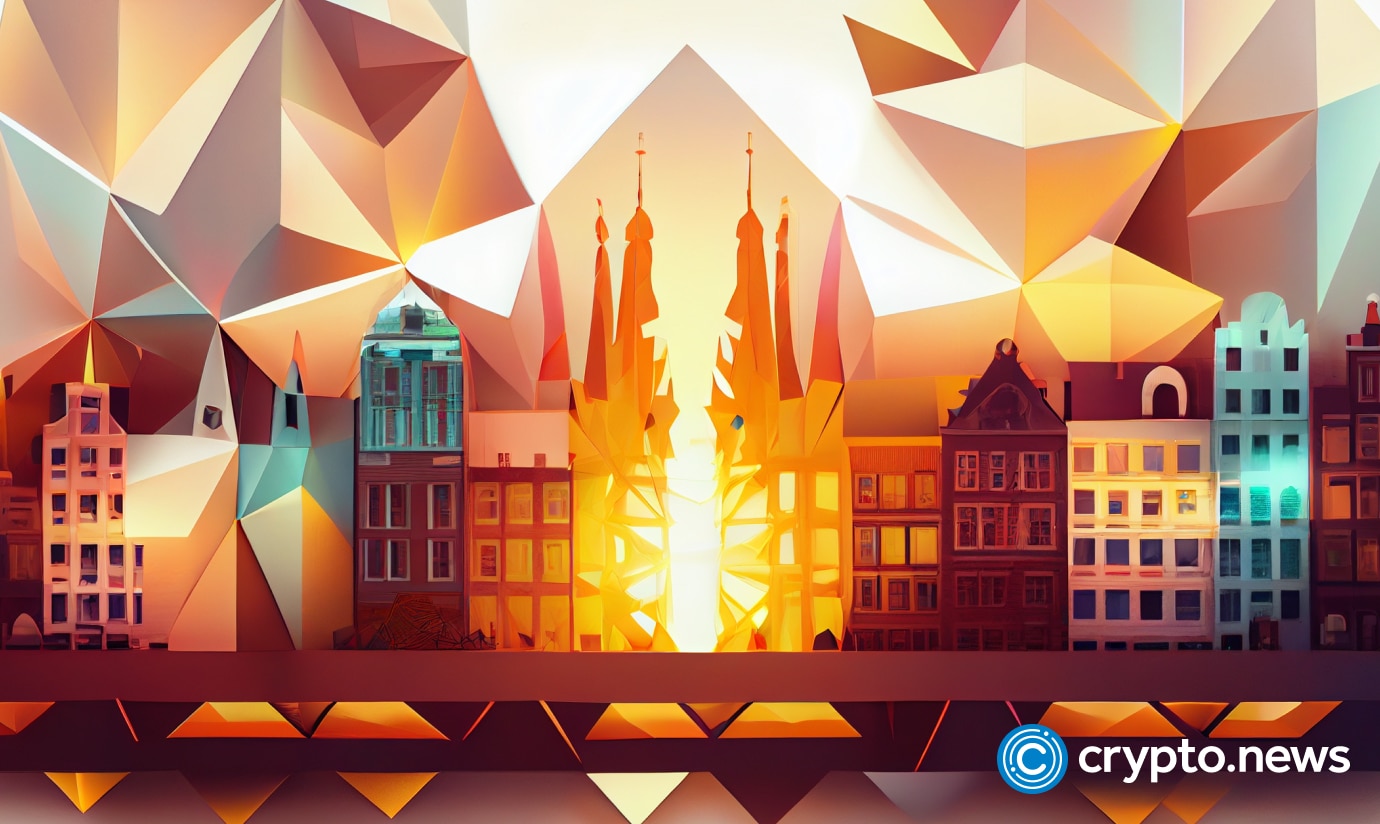 Bitcoin (BTC) ETF will launch on Euronext Amsterdam under the ticker BCOIN following a delay of over two years.
Jacobi Asset Management recently introduced the Jacobi FT Wilshire Bitcoin ETF, a digital asset fund emphasizing environmental sustainability.
The ETF aligns with the European Union's sustainable finance guidelines. The company initially filed for it in 2021 and planned a July 2022 release on Euronext Amsterdam. However, its launch was postponed due to market upheavals caused by the Terra ecosystem collapse and FTX crypto exchange issues.
Originally slated for a July 2022 launch on Euronext Amsterdam, but was delayed due to the turbulent market conditions caused by the collapse of fugitive Do Kwon's Terra ecosystem and the disgraced Sam Bankman-Fried's crypto exchange FTX.
The ETF, trading under the ticker BCOIN, will be overseen by the Guernsey Financial Services Commission (GFSC), ensuring compliance and regulatory supervision. Flow Traders will assume market-making responsibilities, while Jane Street and DRW have been designated as authorized participants.
Unlike other funds, this spot Bitcoin ETF directly holds BTC, allowing investors to access the cryptocurrency's price movement without purchasing or handling it directly. In contrast, futures-based bitcoin ETFs rely on futures contracts, bringing their unique risks.
Bitcoin ETF and sustainability
Jacobi's CEO, Martin Bednall, announced an initial capital investment on Aug. 3 to kick off the ETF's operations.
The fund will include a Renewable Energy Certificate (REC) developed with Zumo to align with sustainability goals.
Bednall emphasizes the fund's use of external data to measure Bitcoin's energy consumption within the ETF. Jacobi will then obtain and retire corresponding RECs, verified on a blockchain, letting ETF investors independently confirm their green credentials.
The ETF's performance references the FT Wilshire Bitcoin Blended Price Index, providing a consistent Bitcoin price benchmark from reputable exchanges.
SEC delays decision on ARK 21Shares Bitcoin ETF filing
The United States' regulatory environment contrasts with Europe's. While the US approved futures-based Bitcoin ETFs, multiple spot Bitcoin ETF proposals were declined due to potential market manipulation concerns and perceived trading surveillance shortcomings.
Bednall notes Europe's eagerness to support bitcoin investments for institutions, emphasizing the regulated ETF structure, while the US remains more reserved.
The US Securities and Exchange Commission (SEC) delayed its decision on Cathie Wood's Ark 21Shares Bitcoin ETF proposal.
Following numerous rejections of similar Bitcoin ETFs, the SEC's decision was initially due on Aug. 13 but has been postponed indefinitely. As the crypto world expects a verdict on the SEC's denial of Grayscale's ETF bid, this decision will play a crucial role in the digital asset investment landscape.
Market participants keenly await insights from the SEC and the judiciary on the digital asset domain.