Everex partners with Myanmar's Shwe Bank to Provide Migrants with Blockchain-Based Remittance Services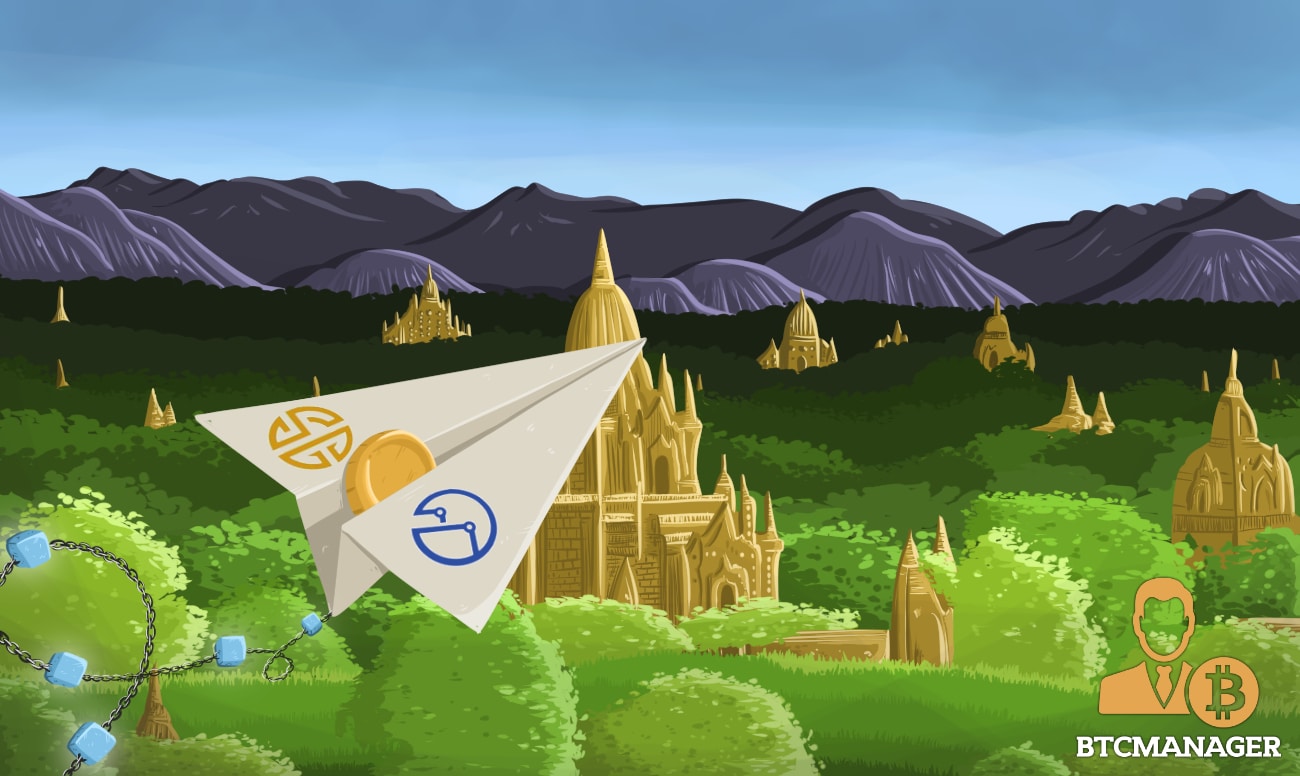 On July 31, 2018, Everex and Myanmar's Shwe Bank announced a partnership to provide a blockchain-based solution to migrants. The deal will pave the way for the introduction of a blockchain-based remittance service that will allow migrants from Myanmar and Thailand to access cheaper remittance services.
Remittance Market Overhaul
This partnership is poised to introduce a cheaper remittance service to millions of Myanmar migrant workers living in Thailand. Migrants will now be able to send money home instantly and securely at much lower transaction costs than traditional remittance methods. The funds will be transferred using Everex's blockchain-based remittance platform.
According to UN Migration reports, it is estimated that around three million Myanmar migrant workers live in Thailand. These migrants frequently send money back to their home country using a network of unauthorized money agents to circumvent the high fees brought by traditional remittance services.
While these services are less expensive, they are also unregulated which sometimes causes trouble in the way of extortion and lending at costly rates. This is precisely what Everex is trying to solve by partnering with Shwe Bank. Alexi Lane, the founder, and CEO of the blockchain startup commented:
"Our agreement with Shwe Bank will create an important strategic partnership in the money-transfer industry, strengthening both companies' exposure within the Association of Southeast Asian Nations (ASEAN) market. I am pleased to have the opportunity to work with Shwe Bank in facilitating cross-border remittances for the Thailand /Myanmar corridor, which will enable Myanmar migrant workers to send money back home using our digital remittance platform."
Everex is a fintech company working on blockchain-powered digital remittance solutions to improve financial inclusion and access to capital in developing markets.
The company provides cross-border money transfers and currency exchange solutions using the blockchain technology to enable services for an estimated two billion people around the world who have little to no banking support. Everex raised $26 million in 2017, to develop its platform which will be soon deployed with the goal of helping migrants.
Everex's developed a unique remittance solution capable of bringing down high remittance fees, as well as reducing money transfer speeds to under a minute while providing a real-time and clear audit trail of the entire transaction. With its blockchain-based remittance platform and the help of Myanmar's Shwe Bank, the company is expected to increase the financial inclusion of Myanmar's unbanked population.
Shwe Bank, (Shwe Rural & Urban Development Bank) is a mid-tier challenger bank whose mission is to incentivize financial inclusion for the unbanked population. Shwe Bank's financial technology is also oriented to provide alternative financial services for customers currently underserved by traditional banks. Shwe Bank's Executive Vice Chairman, U Thein Zaw stated:
"Myanmar people working in Thailand are foreign currency earners of our country, and their hard-earned money is at risk when they send it home via informal channels. Shwe Bank and Everex have partnered to offer faster, less expensive and, most importantly, safer money transfers using Everex's digital remittance platform. I look forward to working with Everex and expect this technology to greatly improve financial inclusion for Myanmar migrant workers."
Everex and Shwe Bank are pioneering a new service that is still in its infancy. The two companies are now giving birth to a remittance platform in the Myanmar-Thailand corridor. This will be the first deployment and the testing grounds that will provide the needed know-how for the future expansion of the platform into other Asian countries.