Everipedia Chooses EOS Over Ethereum Blockchain Ahead of Launch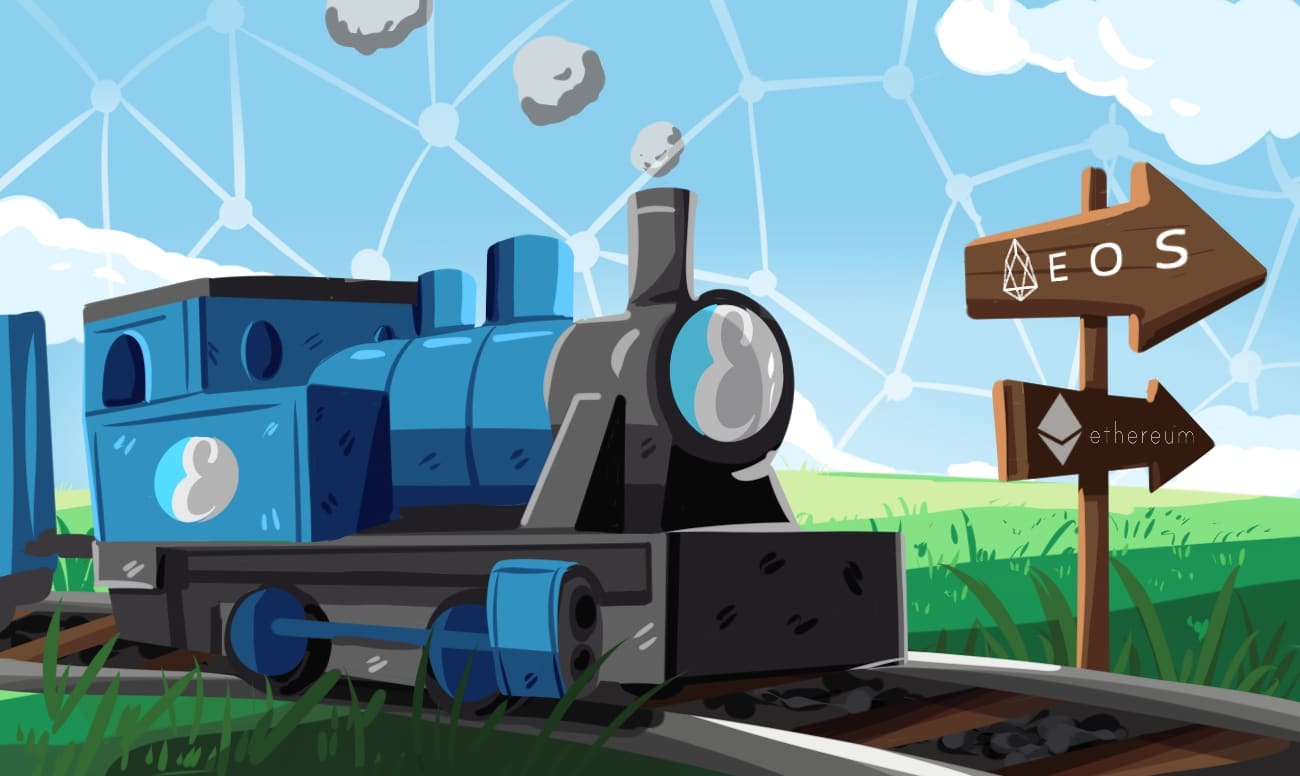 Everipedia, the decentralized encyclopedia application, has abandoned the Ethereum blockchain to launch on EOS instead. Everipedia's developers believe that building the platform on Ethereum is "infeasibly difficult" due to its existing scalability issues.
Everipedia: A Censorship-Resistant Encyclopedia
According to The Next Web, Everipedia wants to usher a new database of information that is genuinely open and free of censorship. Although Wikipedia may have had a similar goal, the Everipedia developers noted that Wikipedia currently suffers from a lot of regulations and overseers who make it "attractive only to a relatively small portion of potential encyclopedia writers."
There is, however, a robust relationship between the two organizations. The co-founder of Wikipedia, Dr. Larry Sanger, is also the chief information officer of Everipedia. The idea is to leverage off EOS's decentralized blockchain. The Next Web is however skeptical and concerned as to how much censorship resistance can genuinely occur.
Migrating from the Ethereum to EOS Blockchain
Although the Everipedia developers initially envisioned the platform to be built on the Ethereum network, the team decided to change from Ethereum to EOS in December 2017. The developers noted that scalability is a significant problem affecting the Ethereum blockchain.
EOS, however, also has its problems. The $4 billion ICO project has been struggling with the sharp increases in traffic and distributing essential and critical resources to app developers. The Everipedia team, however, mentioned that "not everything works or is ready on the EOS platform, but that is the same for Ethereum.
Scaling solutions are still being worked on, and storage, RAM, and Bandwidth costs fluctuate a lot. Things need to be improved, and economics worked out."
Having No Central Authority Brings New Challenges
Like other decentralized applications, Everipedia comes with an incentive system and its native token, the IQ. Anyone who contributes and validates information will be provided tokens, while the decentralized state of the system should be significant enough to monitor and control quality.
However, another issue the company faces is the lack of central authority. Unfortunately, there are significant problems when it comes to quality control and inappropriate trolling behavior. The behavior has, however, been mitigated by Wikipedia. Wikipedia currently tracks computer IP addresses and records the user's history of activities, so in the event of any trolling, the user would be quickly identified and blocked.
Sanger, however, believes that since the network is decentralized, it would operate more like a variety of encyclopedias. It will be possible to have many different articles or pages on the one topic. Eventually, it will grow to have a rating system so people can filter through different content on the same topic rated by people, groups, and experts.