Everledger, JD.com Tap Blockchain for Diamond Authentication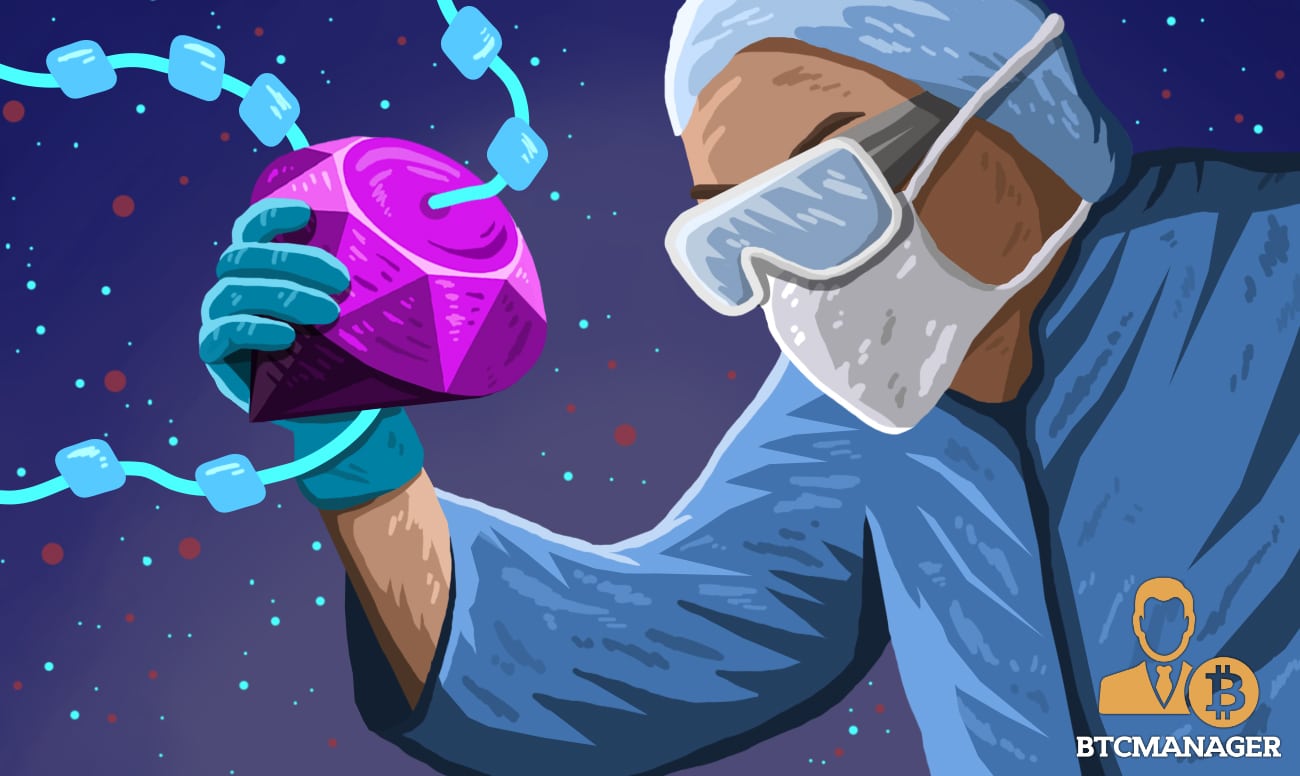 Everledger and JD.com have announced the launch of a distributed ledger technology (DLT) solution designed to bring transparency to online diamond sales and reduce counterfeiting in the Chinese precious stones market, according to a report on August 25, 2020.
Diamonds on the Blockchain
In a bid to significantly reduce counterfeiting in online diamond sales, especially at a time when the COVID-19 pandemic has forced most sellers to take their businesses online, Everledger, a leading blockchain project, JD.com and the Gemological Institute of America (GIA), has launched a blockchain-based diamond authentication solution.
Per sources close to the matter, the system will be designed to foster trust in the Chinese diamond industry where digitally competent millennials reportedly account for 68 percent of diamond purchases compared to 45 percent globally.
With the latest alliance, Everledger will be able to synchronize GIA's diamond grading system to JD's blockchain-based diamond traceability and anti-counterfeiting system, and customers will be able to get important information concerning each precious stone from the latter's website.
Established in February 1931, the primary objective of the GIA is to protect buyers and sellers of gemstones by maintaining a global standard for evaluating the quality of precious stones. It is the largest and most reputable diamond certification organization in the world.
Eliminating Fraud 
This way, the team expects to permanently solve the problem of grade reporting by making it harder for any two diamonds to use the same report, thereby simplifying the process of spotting fraudulent products.
That's not all, the team also plans to create various educational videos, live streams and other initiatives that would help customers to understand how to avoid falling prey to bad actors when purchasing diamonds. 
Commenting on the innovative initiative, Chris Taylor, the Chief Operating Officer of Everledger said:
"With the exponential growth of the e-commerce industry, fraud has become a real risk in the diamond market and It is now very important for consumers to have access to secure and reliable information. By marrying cutting-edge blockchain technology, online luxury shopping and GIA's gold standard grading expertise on JD.com, we are boosting the confidence of consumers in online luxury goods purchases."
It's worth noting that blockchain technology is increasingly being adopted in the luxury goods industry by forward-thinking market participants. 
Earlier this year, reports emerged that Reebonz, a leading Singaporean luxury goods platform has integrated VeChain (VET) into its processes for product authentication.
In April 2020, BTCManager informed that professional services firm, PwC had joined forces with other companies to launch a DLT-based system for verifying the authenticity of luxury goods.