EXMO Introduces Brand-new Cashback Scheme for Cryptocurrency Traders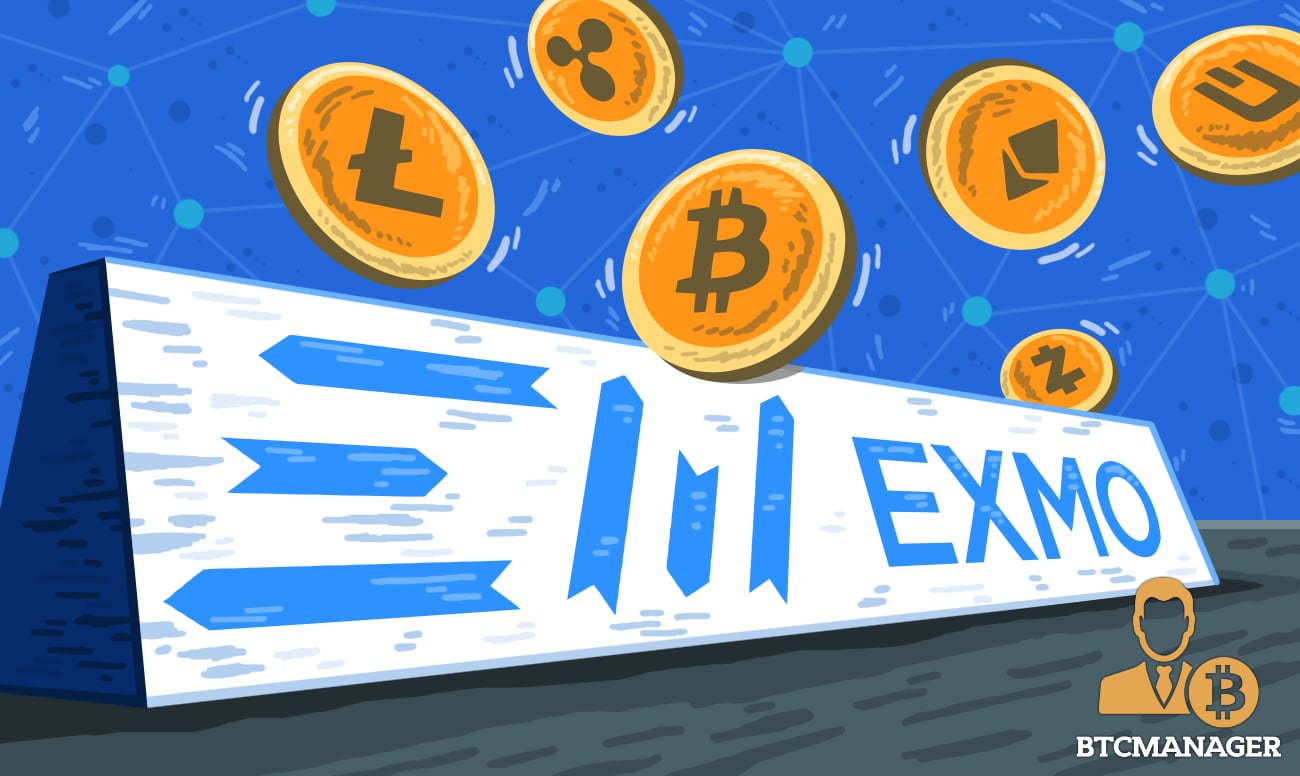 Launched in 2014 the EXMO exchange is one of the oldest cryptocurrency exchanges in the ecosystem and currently offers over 40 active currency trading pairs, with 16 unique currencies. The company also provides a comprehensive exchange model for cryptocurrency trading, helps newcomers learn about cryptocurrency trading, and is now launching a brand-new cashback system for the cryptocurrency market called Cashback.
EXMO Introduces Cashback Scheme, Returning 70 Percent of Commissions
The Cashback initiative will encompass every trader on the EXMO platform and provides another key reason for traders to use their exchange.
Initiated on May 1, 2018, Cashback schemes are increasingly becoming a popular concept applied in the cryptocurrency world. For example, Revolut is offering a cryptocurrency card that gives cashback in the form of bitcoin offering one percent. The cashback scheme will no doubt boost the use of the EXMO exchange.
As for the benefits to traders of offering cashback, they include reducing currency risk for traders as the cashback is delivered in the transaction currency. Secondly, cashback is credited on a daily basis, with EXMO already paying out 278.20 bitcoin in the past 30 days. Thirdly, the cashback system is based on a flexible rate that is linked to the volume of the exchange and finally, as much as 70 percent of the commissions earned by the platform can be returned to users.
What Do You Need to Know as a Trader?
Well, cashback received depends on the type of trading orders you make on the EXMO Platform; maker and taker. You are a maker if you set limit orders and provide the exchange with liquidity, while takers are those traders who take what the market is giving them. The commission on market and executed limit orders are returned for the taker rate, while commission on open limit orders is returned for the maker rate.
The rate at which a trader receives cashback depends on their trading volume, increasing as the trader makes larger orders on EXMO. The payment ranking scale is displayed below. You can double your cashback rate by setting limit orders, which are orders that require the price of the asset traded to meet certain conditions.

You can find out more about EXMO's Cashback scheme on their website. Users will receive cashback for April 2018 as per the old cashback system. To being earning cashback from your cryptocurrency trades, register with EXMO here.
Make sure to follow our updates on EXMO official website and social media channels: Telegram, Facebook, Twitter and check out the EXMO YouTube channel to learn more about trading cryptocurrencies on the exchange.
BTCManager does not endorse any content or product on this page. While we aim at providing you all important information that we could obtain, readers should do their own research before taking any actions related to the company and carry full responsibility for their decisions, nor this article can be considered as investment advice.