Exodus Crypto Wallet 2022 Review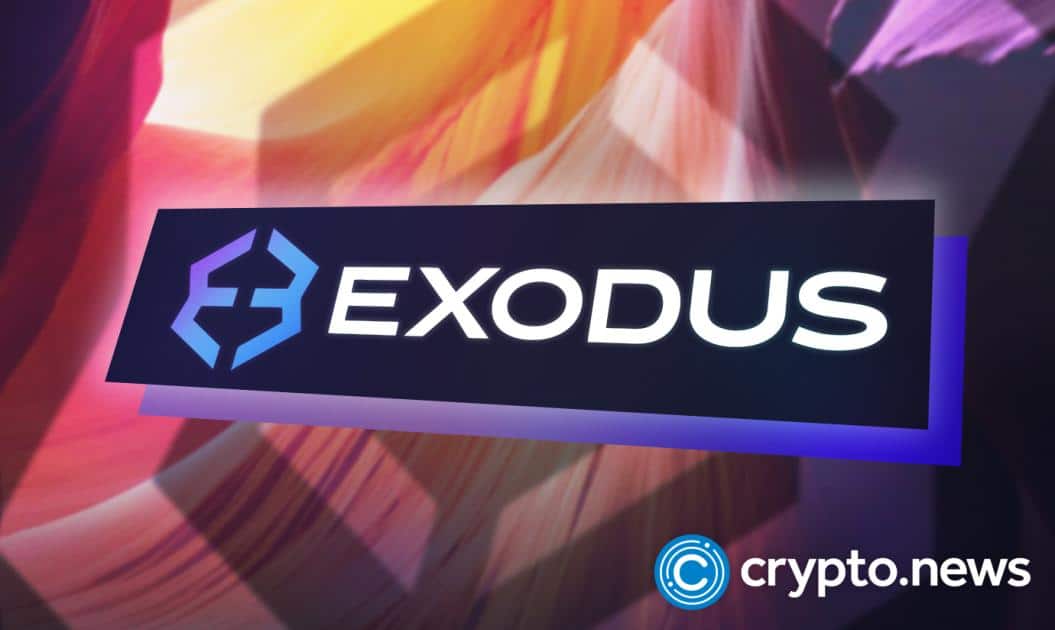 Exodus is a digital asset wallet that supports sending, buying, and receiving Bitcoin and over 200 altcoins. Exodus explains itself as the world's leading desktop, mobile, and hardware crypto wallet. This wallet is one of the best as it charges zero fees upon buying crypto using USD, EUR, and GBP; when one uses bank cards, bank accounts, and Apple pay buy, the offer stands for a limited time. The offer is also only available in the mobile version. Here is more about the wallet.
Company Overview
Exodus wallet is a product of the Exodus movement INC. The founders of Exodus movement INC are JP Richardson and Daniel Castagnoli. This company is among the old ones in the crypto space as it launched in 2015, two years earlier than the world's largest crypto exchange by volume, Binance. The company has grown over time to date, where it supports over 200 crypto assets.
The wallet was originally available in the desktop version but had received updates and further developments and now has a mobile version that supports both iOS and Android phone builds. Apart from being used to hold cryptos, the wallet can be used for transferring cryptos and buying and selling them without requiring any registration.
The team behind the wallet is among the most creative and active ones in the crypto space. They have come up with a well-designed portfolio interface allowing wallet users to see all relevant information regarding their investment. Such information includes the breakdown of the transactions involved in accruing the coins and their market values against fiat money.
The wallet has also integrated with Shapeshift crypto exchange to allow users to easily transact their holdings from the wallet. This integration also capitalizes on the privacy of the wallet's users.
Supported Assets
Exodus wallet supports a wide collection of assets to fully help its users interact with the market. It currently supports over 200 crypto assets but is actively increasing its selection. Here are some of the major cryptos that the wallet supports
BTC – Bitcoin
ETH – Ethereum
XLM – Stellar
USDT – Tether USD
BCH – Bitcoin Cash
LTC – Litecoin
EOS – EOS
XMR – Monero
Key Features
Security
Exodus is a non-custodial crypto wallet. It allows its users to own their private keys and cannot come into contact with them in any way. Therefore there are no worries of being disadvantaged by 'admins' controlling your wallet. It also means that a user must back up their 12 word seed phrases for use in the recovery process of their wallets, as Exodus does not store any of them.
The wallet is one of the most secure as it uses industry-level encryption measures. It has also partnered with cold storage companies to allow its users to hold their funds offline. Its partner in the hardware store of cryptos is the renowned Trezor Hardware Wallet. This hardware wallet can be connected to the Exodus wallet and allow its users to transact while maintaining the offline status of their funds.
Privacy
Exodus is one of the crypto platforms that allow for the transaction of crypto assets privately and anonymously. It does not require users to submit any KYC details or other financial control registrations. It has also partnered with ShapeShift to allow users to transact their coins quickly and safely from the wallet without having to use an exchange directly.
The other key takeaway is that Exodus does not store any personal data of the wallet's users, nor does it require it to function. It also has a functionality that creates a new BTC wallet address after each transaction to keep malicious people from sniffing around your transaction history.
Usability
The wallet has both desktop and mobile versions. That feature increases its accessibility. These platforms also have straightforward UIs to allow the wallet's users to comfortably transact and track their funds.
The mobile app version of the wallet requires users to install it. It is supported in iOS and Android builds only. Once the download is complete, the users will launch the application and select whether to create a new wallet or improve one. For importing, the user must input the 12-word seed phrase of a previous wallet to re-access it. It is good to note that this wallet version is very easy to use and has zero fees for purchasing BTC and other coins over a short period.
The desktop version of the wallet is also very easy to use. It has a straightforward UI with more prominent features like Portfolio balances and other market tracking tools. This wallet lets users be more in touch with the market as they get more data and tools. Some of these tools allow users to get key advantages like calculating the potential profits of their trading activities like staking on the wallet.
Transaction Fees
Like the other wallets, Exodus is free to download. It also does not charge anything for a user to receive cryptos. However, it charges some fees when someone is sending their funds. These fees are sometimes absent (0%) when users trade with the wallet for the first time but only through the mobile app wallet.
The wallet also has a functionality that allows users to customize their fees. This is common in the crypto industry, with Bitcoin and Ethereum traders practicing it across different platforms. One must press the 'Asset Menu' button, navigate to 'Advanced Options', and enable custom fees.
After completing this process, the wallet will show the recommended fees and allow users to set a custom one through a sliding scale. The recommended fee also changes according to the traffic that every network handles at any time. Once the user sets a transaction fee, the exchange notes it and will use it in the upcoming transactions, thus the user does not need to update it.
Pros
An Easy-To-Use Interface
Exodus wallet has both mobile and desktop wallets. These wallets are notable because they have easy-to-use interfaces and are thus a good fit for beginners.
Wide Selection of Assets
Exodus supports over 200 crypto assets, including the major ones. That is a great selection that allows users to diversify their portfolios.
Efficient Linkage to Exchanges and DeFi Protocols
Exodus is designed to link with other crypto platforms to increase the exposure of its users. Customizing its connection to exchanges and DeFi protocols of choice is easy. That makes it easy to buy, sell and convert crypto assets without necessarily leaving the wallet.
Cons
Limited Features Like Custom Network Fees Are Only Available for ETH and BTC.
The wallet only allows its users to customize the fees of BTC and ETH. This is a little discriminative as users should be allowed to enjoy trading all assets at more satisfactory fees rather than fixed ones.
Final Thoughts
Exodus is a good non-custodial crypto wallet. Its usage difficulty level is very basic; thus, everyone can comfortably use it. It also has a good selection of crypto assets that is not too large or too small. It seems to satisfy all basic crypto custody needs for an investor. These features make it one of the best choice crypto wallets for new investors.
Though it excels in many areas, it ought to improve in some. It should consider increasing the supported list of assets. It should also try to offer the same features in its desktop and mobile applications. For instance, the portfolio in the desktop version is more detailed, while the mobile version offers limited-time zero transaction fees.
Such differences make trading experiences on both versions almost distinct. It should also consider allowing users to customize their transaction fees for all assets rather than BTC and ETH only. Finally, users should research more on other crypto wallets as they are developed by different companies and have different features and efficiencies. Also, everyone should be cautious with the crypto space as it is highly risky due to its unregulated nature.