5 Platforms Offering Crypto Cashback and Giveaways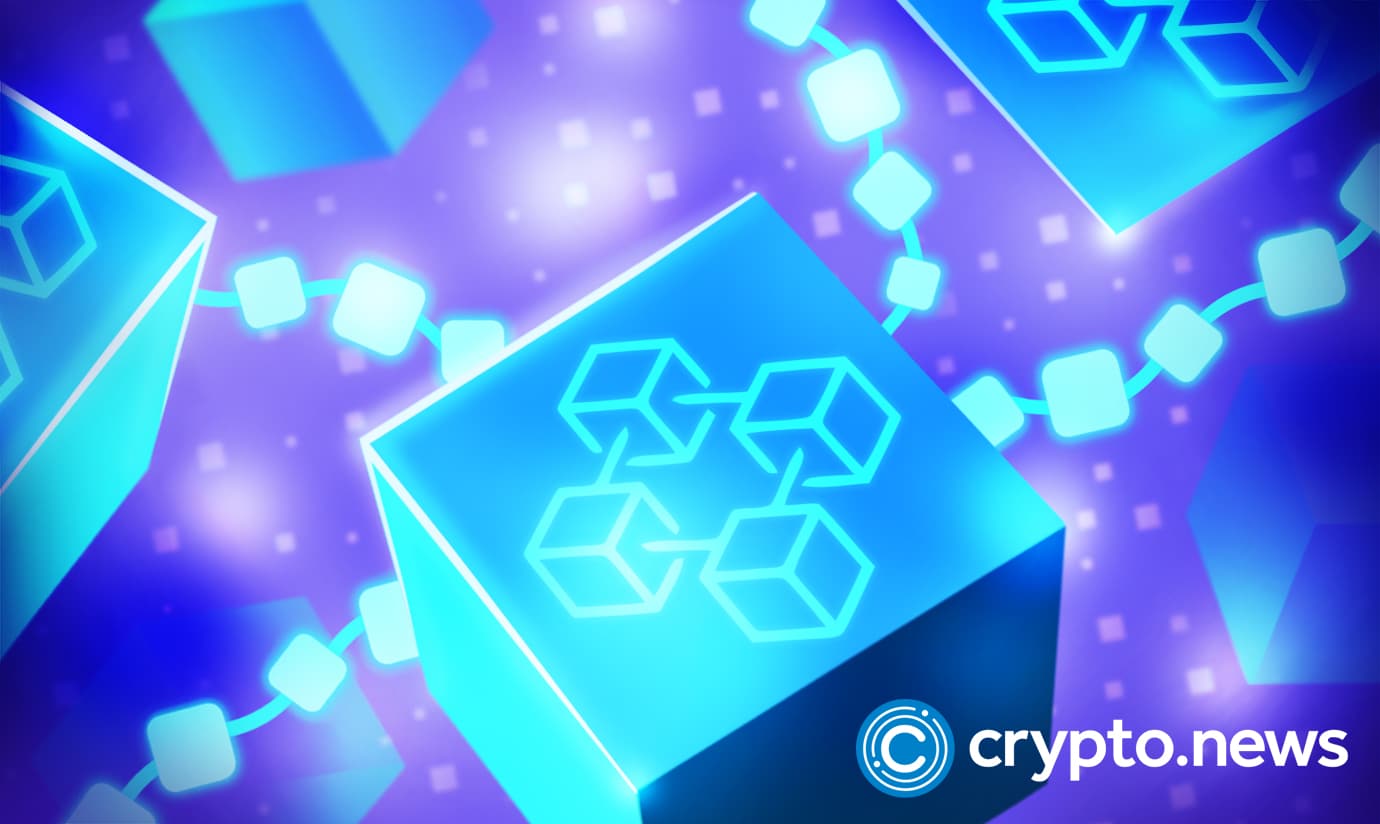 There are many ways of earning via crypto. Some platforms that offer free crypto cashback, giveaways, or other means include Nexo, Exodus, Celsius network, Voyager, and Blockfolio.
Crypto giveaways are special events mainly organized by platforms to gift their users. These events often offer the users a chance to contest for free spots, earn money, hit certain trading requirements, and earn rewards. These platforms also offer other money through cashback and bonuses.
Cashback is given mostly after processes that involve the spending of money. Here, the platform refunds a certain percentage of the money spent on it or its infrastructure. Some events include giving bonuses to users due to hitting certain milestones or completing preset targets.
These bonuses are common, but they differ according to platforms with some giving them as actual coins as others giving them as rebates and coupons. These offers can be found on crypto-related platforms and digital payment solutions that provide crypto payment methods.
While most exchanges offer their rewards as rebates, some like Celsius, Nexo, Blockfolio, and Voyager offer free coins. Let us explore them!
Summary of the 'free funds' offered by the platforms
Platform
Crypto offers
How it works
Nexo
Referral race
5000$Nexo token giveaway for Twitter activity
$25 referral bonus
Up to $100 bonus in BTC for the first sign up
Earn up to 2.5% cashback on Nexo card

Silver: 0.10% cashback(1-5% NEXO Tokens)Gold: 0.25% cashback(5-10% NEXO Tokens)Platinum: 0.50% cashback(At least 10% NEXO Tokens)


Nexo has well-planned crypto giveaways and bonuses. It has some rules that must be followed to earn the rewards. For instance, only registered users are eligible for prizes. It also has a card that gives a cashback at an average of 2.5% per purchase. All that is required is to take the card and swap it at your favorite spots to earn back a percentage of your funds.
Exodus

0% fees while buying Bitcoin, Solana, and other cryptos
Occasional rewards. For instance, they had a $500 reward in Tulip for 5 lucky people who participated in a podcast led by Exodus CEO on June 1, 2022.
Earn rewards through the Exodus rewards app staking feature.



Exodus has a few reward programs. It has a 0% fee structure for those who want to buy cryptos like BTC and SOL. All that is needed to start enjoying the benefits and rewards from the platform is to download their application and create a new wallet with them.
Celsius Network
$110 sign in bonus in BTC
$50 in BTC for the first deposit of $400 within 30 days of account activation
Weekly challenges with rewards being calculated on Friday and distributed on Mondays
Earn up to $9280 for transferring and locking different assets on the celsius network for a maximum of 180 days using promo codes



Celsius has some of the best rewards in the crypto space. A $110 bonus upon registration in BTC? Sounds unreal? It isn't. The exchange has so many other reward programs, but all users must undergo the proper registration process. Also, all reward programs have specific rules. It also has another one that looks similar to staking but requires promo codes to activate. Here, users have to lock their assets for a given period to earn the rewards.
Voyager
Get $25 in BTC credited to your account after hitting the given milestones.

Earn up to 9% in rewards after purchasing using the voyager card

Earn up to 12% in rewards for hodling a selection of over 40 assets on Voyager with no lockups

$25 in BTC for the refer a friend program

Voyager has different ways through which users can earn from. It has login bonuses, card cashback, staking rewards, and referral programs. The platform also gives its rewards in crypto assets like BTC. That means it is an excellent source of sats to stack. It only requires users to create new accounts (if you haven't) and follows the rules behind every giveaway.
Blockfolio renamed FTX
Get free crypto on every trade over $10
Earn up to 8% on all crypto deposited in the exchange
Get 500 reward points for referring friends, and the friends will get free coins upon depositing over $10


Blockfolio was renamed FTX after an acquisition took place in 2020. However, the exchange pirates were a subsidiary of the main platform, although it was renamed FTX. It has retained some of its most outstanding features, and rewards. It offers trades for hitting given trading limits, depositing funds, referring friends, and other seasonal ways. This platform requires its users to fully register and follow its rules keenly to be eligible for each specific reward.
How do the 5 platforms conduct Their giveaways and bonuses/cashback?
Nexo
Nexo was founded by Kosta Kantchev. It is one of the leading crypto trading platforms best known for its excellent reward system. The exchange has some basic rewards like sign-in bonus referrals. However, what sets it apart is the amount that it uses to reward and the nature of its rewards.
The exchange has an ongoing refer your friend program. This program will continue to July 26 with a prize pool of $50K. It offers $25 in BTC per referral and up to $5000 in NEXO per user. It only requires a user to refer a friend who will top up $100 and let their portfolio remain over that amount over the following 30 days.
Here is how the top 50 participants will be rewarded
Place 1-5 $5000 in NEXO
Place 6-10 $2000 in NEXO
Place 11-20 $700 in NEXO
Place 21-30 $400 in NEXO
Place 31-50 $200 in NEXO
The exchange also has a cash-back plan for its trading cards. Here is how it gifts its users:
(1-5% NEXO Tokens)
(5-10% NEXO Tokens)
(At least 10% NEXO Tokens)
As always, there are rules for each reward system. For instance, your portfolio must have at least 1% in NEXO tokens to be eligible for the cashback. The cashback is also limited to a $100K trading volume in a month, and once that volume is hit, the cashback will start flowing on the first day of the incoming month.
It also has other reward programs which make it worth following.
Exodus
Exodus is a crypto wallet that is one of the best in appreciating its users. While almost all its alternatives give no rewards, the exodus has some. It has occasional rewards; for instance, they gave $500 in Tulip to 5 random participants in a Podcast led by Tulip and Exodus CEOs on June 1, 2022. All that is needed to participate in such giveaways is to follow their social media and official news platforms to keep updated.
The platform has a staking feature that allows users to get rewards by holding their assets. The feature is called the rewards app and is found within the wallet. Here is the steps of using the rewards app as explained by the platform:
First thing you will want to do is open the Rewards app that you have just installed. To do this all you need to do is click the Rewards app icon at the top of your Exodus wallet.
Inside of the Earn Rewards app you will see at the top your average APY, current balance that is earning rewards, and your current all time earnings:
As well as the Calculate Profit tool, the Reward History, and where to switch the view mode:
Underneath, you see a breakdown of your assets gaining interest and what the current APY is for the asset. Where available a Get Reward button will be there so you can claim your rewards.
Under the Type you will see how each reward process works:
Automatic: Earning and Claiming rewards are automatic just by holding this type of asset in your Exodus wallet.
Claim: Earning rewards is automatic just by holding this type of asset in your Exodus wallet. You will just need to manually claim your rewards.
Staking (auto): First you will need to choose to stake an amount of this asset then earning and claiming rewards are automatic after this time.
Staking (claim): First you will need to choose to stake an amount of this asset then earning rewards are automatic. You will just need to manually claim your rewards.
The wallet also gives other bonuses that could save an investor some money, like the 0% fees for purchasing several assets, including Bitcoin, Solana, and others. Such efforts at gifting users make it worth watching.
Celsius Network
Alex Mashinsky and S. Daniel Leon launched the Celsius Network. The platform specializes in fintech, digital lending, and other financial services. It has some of the best customer care approaches in the crypto space. It gives its users 'free money' in crypto assets rather than rebates and other coupons which are mostly non-withdrawable.
The platform has several ways of rewarding its users. One of the most common ones is the use of promo codes. The promo codes are only applicable to those users who have not transferred anything to the Celsius network. Here is how to use the codes as directed by the exchange.
From the profile section of the mobile
Celsius app, select 'Enter a promo code.'
Enter promo code
Transfer the specified funds to your
Celsius account
HODL and start earning rewards with
Celsius paid weekly!
Below is how to transfer the funds to activate the promo codes.
Make sure you only enter one promo code at a time (follow the steps above to enter your code)
After your code is entered, please make sure you transfer the correct asset
Once you transfer your assets to Celsius, make sure, you check the lock period and don't remove the assets before the correct number of days
Lastly, if you want to activate more than one promo code at the same time, you must make as many eligible transfers as the number of promos codes you want to use. Codes must also be fulfilled in the order, you entered them
The exchange also offers $110 free for login in for the first time. This money is paid in BTC, which is a great addition to those who practice stat stacking (Accumulating BTC in satoshis over a long time at infrequent intervals).
It also has other bonuses, which makes it worth watching.
Voyager
Voyager Digital was founded by Steve Ehrlich, who also serves as its CEO. The platform was among the first ones to serve the crypto space while no one had faith in Bitcoin as it was a new creation. Since then, it has grown to support the crypto space and make its investors more profitable. It has some of the best reward systems in the crypto market.
Unlike most exchanges and crypto platforms that offer their rewards in coupons and fee rebates, Voyager gifts its users in crypto assets. For instance, you earn $25 in BTC after referring someone successfully. It also bonuses its users with another $25 in BTC for hitting specific trading limits and targets.
The platform also has another reward system where it cashes back over 8% of what a user has spent while trading with its Card. That is one of the highest cash-back programs in the crypto space. Also, it rewards 12% of holding assets in exchange for long terms where it does not even require the user to lock their assets.
Blockfolio
Blockfolio was one of the earliest crypto exchanges. It was later acquired by Sam Bankman-Fried's FTX in 2020 in a deal worth around $150M. Although the exchange changed its name to FTX, it retained some of the best parts, like the reward system.
It has several means by which its users can get free funds. Its users can access free crypto coins after trading assets worth $10. It also has a cashback system that pays around 8% of all the deposits that one has made in the exchange. This is one of the few reward systems that stand out against other exchanges.
Its referral program is also outstanding as it rewards both parties involved. It gives 500 reward points that can be redeemed for other services within the exchange to the users who refer others. The referee who follows the rules also gets free coins upon depositing their first $10. As a result, its users get incentivized to refer their friends to it.
It also features other occasional rewards, which makes it worth watching.
Final Word
Currently, the world economy is in a tight spot following the harsh inflation rates hitting different nations; While many people blame it on the pandemic and the ongoing wars in the European regions, poor financial strategies are also to blame. Many do not know how to maintain their crypto investments through dips and bull cycles.
Some controversies like Terra Luna have also cropped up, although no official legal directions have been taken so far. These developments have caused a shake-up in the financial sector and the stock markets, not just in crypto regulation. In the US, FEDs have been raising their hike rates, affecting both the crypto and the stock markets.
While the shake-up may seem like a bad thing, brilliant investors can capitalize on it to accumulate more assets while prices are still low. The accumulation of crypto assets can be done by investing money directly in them or earning rewards. A hybrid of many things always works best as it levels out the disadvantages that each option comes with.
Different platforms are offering free money in crypto, including large ones like PayPal and Huobi. However, it is up to investors to control their risks while entangled with the crypto space. Also, it is advisable to explore different things in the crypto space like investing methods, e.g., sat stacking and different platforms to tap their advantages.
Disclaimer: This is in no way a financial advice article. DYOR on cryptocurrencies before entangling with them, and remember to only invest extra money if you choose to try!