7 Platforms That Offer Crypto Cashback and Giveaways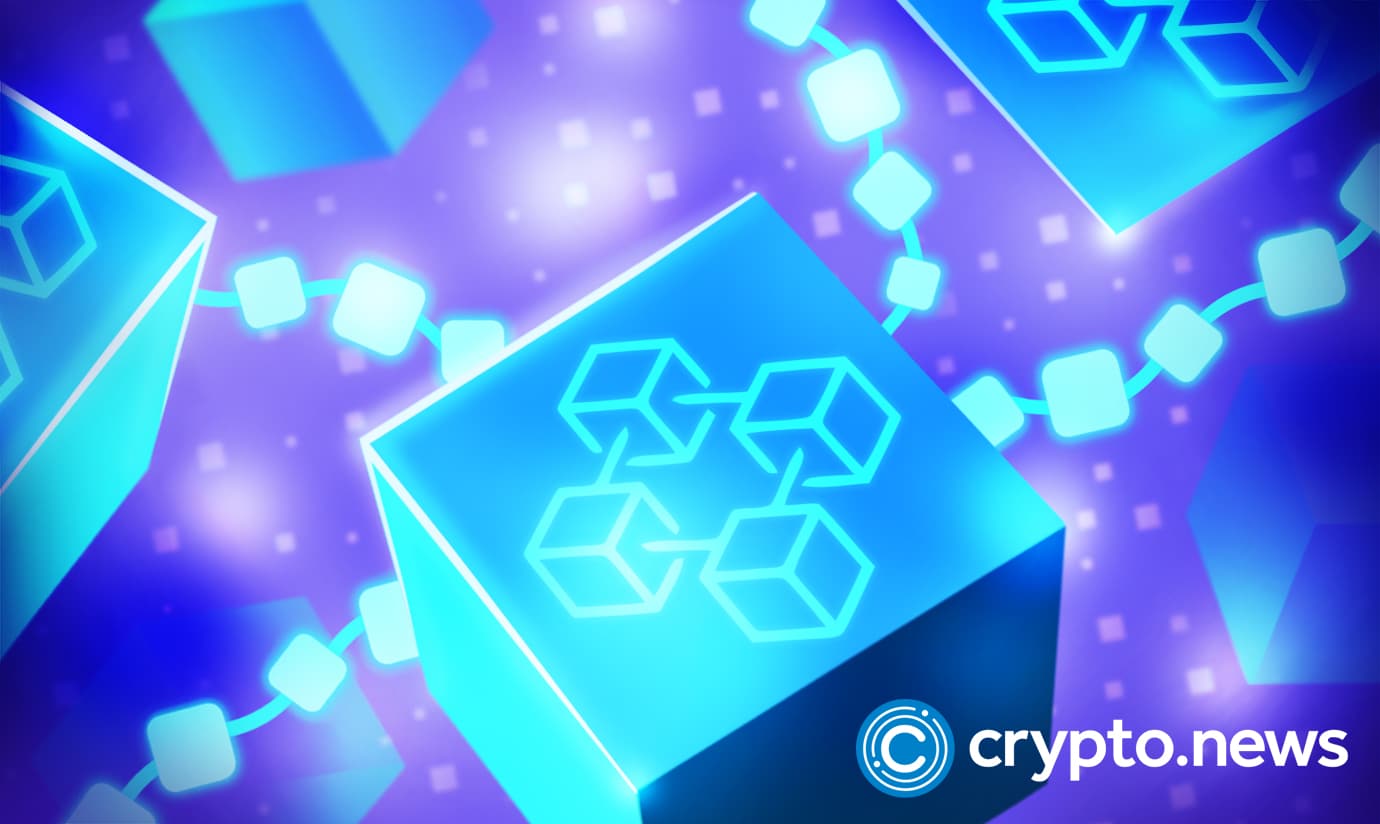 Crypto cash backs are the small amounts of money sent to customers as crypto after purchasing through specific platforms. Giveaways are special events coordinated by platforms to gift frequent users. Crypto giveaways and cashback have gained popularity in the crypto space lately after these assets proved they have the potential to stay.
Crypto assets have had a long history since their launch and are over a decade old now. Although some of them are not performing well compared to their launch timelines, most have remained strong in the journey. Such crypto assets include Bitcoin and Ethereum. Bitcoin Is the premiere cryptocurrency and continues to dominate the markets.
However, it has been facing competition from other alternatives (Altcoins) like Ethereum, Litecoin, Binance Coin, and Solana. However, it still maintains its influence in the markets to date. This makes it one of the most attractive assets to invest in, as many investors consider it the safest cryptocurrency.
As a result of its ever-growing popularity, different merchants have accepted it alongside other assets for crypto payments. These payments allow crypto investors to use their assets to meet daily needs in multiple ways. The coin also has a strong following of enthusiasts that calls itself the Bitcoin Community. This community of holders came up with an investment strategy known as Stacking Sats. Stacking sats refers to accumulating small amounts of the coin (Bitcoin) gradually.
The word Sats is derived from the smallest unit of Bitcoin, the Satoshi. This investment method has proved to be effective in investing in the coin as it results in dollar-cost averaging, which increases the profitability of the investment. This method of investment can be done in many ways. One of the best ways is stacking crypto holdings from platforms that offer crypto-cashback.
Some merchants have started giving crypto cashback, and so are some crypto exchanges and other platforms accepting crypto payments. Is it not wiser to stack crypto holdings from 'free money?' I think it is. Since these platforms allow users to complete their day-to-day trading activities and still earn some cashback that they could hold and accumulate with time, it is wise to explore them.
Below is some information on 7 platforms that offer crypto-cash backs and giveaways and why it is best to consider using them.
What Is Sats Stacking?
Stacking Sats, as explained earlier, is a method of investing in Bitcoin where users accrue the coin in small amounts. It is proven to be an effective way of investing in Bitcoin. By investing small amounts of money over a long time, an investor benefits from leveling the market prices. As a result, they get the best average prices possible, which increases their investments' profitability.
Stacking sats is not a new term or activity to die-hard BTC enthusiasts. It has been around for quite some time. Here is an instance of how stacking sats work:
"If you bought $5 worth of bitcoin a year ago, on March 29, 2020, when bitcoin was trading at $6,245 and continued to buy $5 worth of bitcoin every Monday for the next year, your holdings would be 0.02030253 BTC, worth around $1,184, for a total investment of $260."
Even if one does not like Bitcoin, they could always apply this idea while investing in the coin of their liking. All in all, every investor's dream is to make some profits, right?
Why Participate in Crypto Giveaways or Use Platforms With Crypto-Cash Backs?
There are many crypto investment methods. Here are some of them:
Lump-sum investment method- Here, an investor locks their money in an asset in a single swing worth a sizeable amount of money. They could also do it in irregular bits, but all of them include investing large amounts of money.
Dollar-Cost Averaging (DCA)– DCA involves the investment of small amounts of money in a certain asset regularly over a long period to level out small market variations. It results in friendly average investment prices.
Balanced Portfolio– Most knowledgeable investors practice maintaining a balanced portfolio. It is an investment strategy that hedges against total loss from investing in high-risk assets as they invest using calculated risks. It also ensures that investors get a chance at making huge ROI in several projects that may be risky too.
Unbalanced Portfolio– This investment 'strategy' is the riskiest one and is common among rookie investors. It is where investors rush to lock their funds on assets that might give huge ROIs in the future. At most times, such investors suffer significant losses since they do not have the means to manage the risks involved in their investments. This is a method of investment that should be avoided by learning how to research projects before investing in them. A feasible project should be a solution and be able to satisfy the questions (what, where, why, which, when, and how) from a logical point of view.
These investing methods in the crypto space all have their shortcomings and benefits. They also carry risks with them. The most important thing is to minimize the risks so that profits can be realized more easily and to increase the rate of profitability.
As stated in an earlier post on Stacking Sats, here are the benefits:
Allows for accumulation of crypto holdings profitably and affordably since users are needed only to invest small amounts.
It works well with applications that give cashback in Bitcoin. Applications like Curve.com give its users cashback in BTC, which could help stack sats since the cashback are usually small amounts of money.
It helps to level small market variations, thus safeguarding investors against emotional trading.
It trains investors to build their portfolios progressively.
Here is why crypto enthusiasts should engage in crypto give aways and cashback:
They are a simple way of investing in cryptos.
They are at times free and may bear significant rewards.
They help in maintaining healthy portfolios through hedging against market variations.
They encourage a long-term investment mindset, which best serves stock and crypto investing.
They encourage users to explore more crypto platforms which exposes them to multiple opportunities, thus increasing the profitability of their trades and investments.
Below is a summary of 7 verified platforms that offer crypto-cash backs or giveaways worth looking into.

Platform

Crypto giveaway/ cashback

How it works
Fold
The Spin card
Up to 25% back on purchases

1 extra weekly spin

Limited edition gold foil caid

1hr spin timer

$0 annual fee boosted merchant offers

5% boost on Amazon gift cards for members up to $250 per month

Spin +
Up to 100% back on spending rewards on purchases

3 weekly extra spins

Limited Edition Gold Foil Card

24 hours Spin Timer

Boosted merchant offers

5+ boost on Amazon Gift Cards up to $500 per month
The fold app is one of the best platforms that investors can turn to at the moment for stacking sats. It gives its cashback in satoshis as it is a product from the Bitcoin Community. The application has two versions, one is free (Spin) and the other one requires an annual subscription of $150 (spin +). The two versions differ in the advantages that they give their members. Its working is simple as it only requires users to register and follow the instructions given. It also has a strong following through its discord channel where most of its giveaways are carried out.
Paypal

Cashback to crypto with Venmo credit card under zero fees

Referral program to earn up to $50

PayPal Mastercard cashback- 3% cashback on PayPal purchases and 2% on other purchases
After registering with PayPal and connecting the Venmo card, PayPal allows you to purchase crypto of your choice using the accrued amount on a monthly basis with no fees. It also has a referral program where one is given $10 after their referee uses their link to buy $5 of crypto. The referred friend is also entitled to a $10 reward after their complete their first $5 trade. This reward program allows users to earn up to $50. The platform also offers 3% cashback for all trades done using Mastercard through PayPal. It also offers 2% for the purchases done elsewhere.
BlockFi
Partner offer crypto give away

$250 Bitcoin Bonus for new accounts annual fee for Visa credit cardholders

Zero foreign transaction fees for Visa Cardholders

3.5% cashback fees for Visa cardholders in the first 3 months of trading

1.5% cashback in Bitcoin on a monthly basis

2% cash back for every dollar spent over $50K in a year

3.5% cashback for users who accept stablecoins as reward assets in a specified group of cryptos

$30 reward for referring a friend

0.50% cashback for all trades capped at $500 monthly
BlockFi has different offers depending on certain merits. For instance, it offers 0.50% cashback capped at $500 for every trade done in a month. It also has a reward of $30 for referring friends and they begin trading on the application. Once a user logs in to their BlockFi account, they are given 3.5% cashback on their trades for the next 90 days. It also has programs for BlockFi Visacard holders that include zero foreign and annual fees on transactions. It also offers $250 for new accounts after depositing funds for the first time. These rewards are given in tiers.
Binance
$20 BUSD auto investment give away valid from 24th May 2022 to 15th June 2022.

$10 futures Giveaway valid till 13th June 2022Binance

P2P MENA Exclusive

Sign up for Bonus referral code 2022

Binance customized gift cards
Binance is the largest crypto exchange by trading volume which means that it has a large traffic of users. Therefore it collects a lot of revenue and it's not a wonder that it could give cashback and giveaways in different ways. It has a signup bonus referral that gives up to $50 in rewards and customized gift cards for everyone. These gift cards vary depending on the level of the trader with the newest accounts being given simple ones like depositing a certain amount, withdrawing, or trading them in the Spot and futures markets. It also has a rewards program for different occasions including competitions.
Crypto.com
10% cashback on merchants who use the Crypto.com Visa Card

Up to 8% cashback to all Crypto.com Cad purchases

0.5-5% cashback on normal spends

All cashback is in CRO

$25 giveaway in the referral program
Crypto.com is among the best crypto exchanges. It is offering different giveaways and cash-backs to its users. Some of these rewards are significant with users receiving up to 8% cashback on trading with the Crypto.com Visa Card. It also has other rewards like 10% cashback for merchants and giveaways for referral programs. All that is needed is for investors to register with Crypto.com and take their Visa cards for use in daily purchases.
Gemini
Credit card with 3% cashback

$10 referral bonus for both accounts once the referee completes a trade worth over $100

$50 bonus in Bitcoin when investing $1000 in a 30 day period

$7 in ETH for a new signing with Gemini

1% cashback on all purchases made with a Gemini card
Gemini is another crypto platform that is offering cash-backs and crypto giveaways. It requires users to sign up and get $7 in ETH. After that, the users can refer their friends and also pick credit cards that will give them cashback after purchases. It also has bonuses on investing given amounts of cash over a specified timeline.
Venmo
Invite only $10 offer

Fee-free purchasing of cryptos through cashback from Venmo

3% cashback on top spending category,

2% on the next one and 1% for regular purchases

customized cashback rewards
Venmo is another platform that is giving cash backs and gove aways in crypto. This platform offers a $10 bonus for successful referrals. It also has cash-backs for users who prefer going shopping with its Visa Card. The platform is also notable for offering customized cash backs that are denominated according to the trading volumes of the cardholder.
Seven Platforms With Crypto Giveaways and Cashbacks
Fold app
The Fold App has two types of cards. The Spin card and the Spin + card. These cards are different in that the normal spin card is free while the other one requires an annual subscription of $150. The cards can be used for different purposes, including shopping at some outlets. The cards are processed anywhere Visa Debit cards can be accepted.
The card has different advantages, including cash backs that average 3% per trade. Additionally, as summarized in the table, there are other advantages of using the fold app spin cards.
The registration for the Fold app spin cards is only available in the US, but they have plans to increase the wingspan of their services to other countries in the future. If you are a US citizen, it could be a great choice to seek them out, and if you're not, it could also be good to follow their developments. Here is the link to their main website.
Paypal
Paypal is a digital payments platform specializing in facilitating daily trading activities through online payment systems. This platform has an infrastructure used across the world by different organizations. It has also started exploring digital currencies. It now has a digital wallet that supports the trading of different cryptocurrencies.
It also supports the use of different bank cards for shopping. These bank cards offer cashback upon using them. The cashback gets accrued, and users choose between using the money as fiat or purchasing cryptos with it under zero transaction fees.
It also has a referral program where users are rewarded $50 for referring their friends. However, the referred friend has to hit a certain trading volume for the reward to unlock. The platform also gives other offers depending on seasons and other factors, making it worth watching.
Blockfi
BlockFi has some of the best crypto offers. It has both giveaways and cash backs, which rival most of its competitors, including Binance. In the past week, it offered rewards and giveaways to celebrate Bitcoin Pizza day. That day commemorates the first time Bitcoin was accepted as payment in the world.
The platform has an ongoing $250 bonus for new accounts. This bonus is given according to the money deposited on the platform for trading, with $250 being the highest amount. The reward is earned progressively, with the account receiving a given amount after hitting every tier in the program. It also has a welcome bonus of 3.5% cashback for all trades done in the first 30 days of signing up.
Like other competitors, it also has a reward program for a referral. After a successful referral, a user is given $30 if their friend hits a given trading volume. It also has other cashback programs like 1.5% to all purchases on the platform in Bitcoin paid out monthly. Also, users who accept to be paid their cashback in stable coins are given 3.5% cash back for their purchases. It also gives 2% per dollar back to all trades done over the 50K mark in a year.
This platform also gives seasonal rewards and giveaways, making it wise to keep researching and following it closely.
Binance
Binance is the largest crypto exchange in the world by trading volume. It is also well-known for its Binance Academy, which seeks to give free crypto education. This is a great offer as it guides users in learning about different aspects of the crypto space.
The exchange also hosts different giveaways and bonuses from time to time. One of its most exciting giveaways is the referral program. Users can earn up to $50 from its referral program. It also allows users to access daily customized bonuses after hitting some strict levels like trading volumes.
These customized bonuses are also available to everyone but have limited slots; thus are taken on a first-come, first-served basis. Other customized bonuses occur directly after registration. The exchange may require you to complete certain transactions and trades, which earns you around $10 – $30 per activity.
It has a $20 BUSD auto-invest giveaway that expires on the 15th of next month. It is also offering $10 for participation in futures trading for those who haven't traded since February 22nd. Since this exchange also has seasonal giveaways, it is best to keep watching it.
Crypto.com Visa Card
Crypto.com is one of the exchanges that capitalizes on marketing the crypto space. Thus, it is not surprising that it has next-level cashback and giveaways. It has partnered with Visa to make its card, the Crypto.com card.
This card allows users to access up to 8% cashback on all purchases. That is way higher than most Visa card cashback. It also offers $25 for its referral program. Additionally, it is best to note that this platform gives all-cash backs in CRO. CRO may be a hit in the future, considering that its currently ranked 19th even with such a large supply.
Gemini MasterCard
Master card and Visa are actively partnering with the crypto space services providers. Gemini has a pact with the Mastercard organization, which has seen the development of the Gemini Card. This card benefits users by giving them 3% cashback on their trades.
It also gives an extra 1% cashback on all trades done with the card. The platform also has other offers like a $7 in ETH giveaway to everyone who successfully opens their first crypto trading account with them. It also has a referral program that gives $10 once the referred account trades $100.
Additionally, the exchange encourages traders to go big in their activities. It gives a $50 bonus to investors who trade $1000 within 30 days.
Venmo
Venmo is another platform that is worth researching on. It offers $10 for its referral program. It also has partnered with Visa for its shopping card. This card gives its users a cashback of 3% on their trades for the highest tier, 2% for the next category, and 1% for the lowest tier.
The platform also has a customized cashback reward system that depends on the user's trading volumes. That makes it one of the best cards to use as it gives back cash that can buy crypto holdings fearlessly, thus encouraging the stacking of crypto assets.
Final Word
Most governments struggle to save their economies as inflation bites hard on them. Even the largest world economies like the US are battling this disadvantageous market condition. For instance, the Feds have revealed that the US is facing a tough 8% inflation rate, and other nations are also affected by the COVID 19 pandemic and the Russia-Ukraine woes.
These economic issues have come when the crypto space is facing a bear market. It began with a dip in November 2021 and has persisted ever since. That calls for crypto investors to find ways to hedge against inflation and the dip. There are different ways that investors can increase the profitability of their trades. Some of those ways include using platforms that have giveaways and cashback in crypto.
Such platforms give investors the chance to accumulate crypto holdings freely. There are different platforms offering gift cards, giveaways, and cash-backs that every smart investor should explore. Although most of them require users to do certain tasks to become meritable to receive rewards, the tasks are simple.
One of the common tasks that investors must do is earn the rewards by signing up on a platform for the first time. This type of bonus is available on different platforms, including Binance, BlockFi, Gemini, and Crypto.com. After the login bonuses, these exchanges also dish out rewards for completing other tasks like first deposits hitting a given amount of money, first withdrawals, and first trades. They also have other reward programs like competitions in trading and referrals.
Anyone can get free cryptocurrencies away from crypto trading platforms just by shopping at their favorite shopping outlets. Some bank cards like Visa and Mastercard have partnered with several cryptos and digital trading platforms like Venmo, Crypto.com, Paypal, and others to enable the fee-free purchase of cryptos through the accrued cash backs.
These are some ways investors can get free money to satisfy their trading needs in these harsh economic times. However, it is best to be cautious about such platforms as some may be used to phish data. Therefore, it is advisable to use only the well-known platforms and do it with caution.