Curve.com – What Is It, How Does It Work?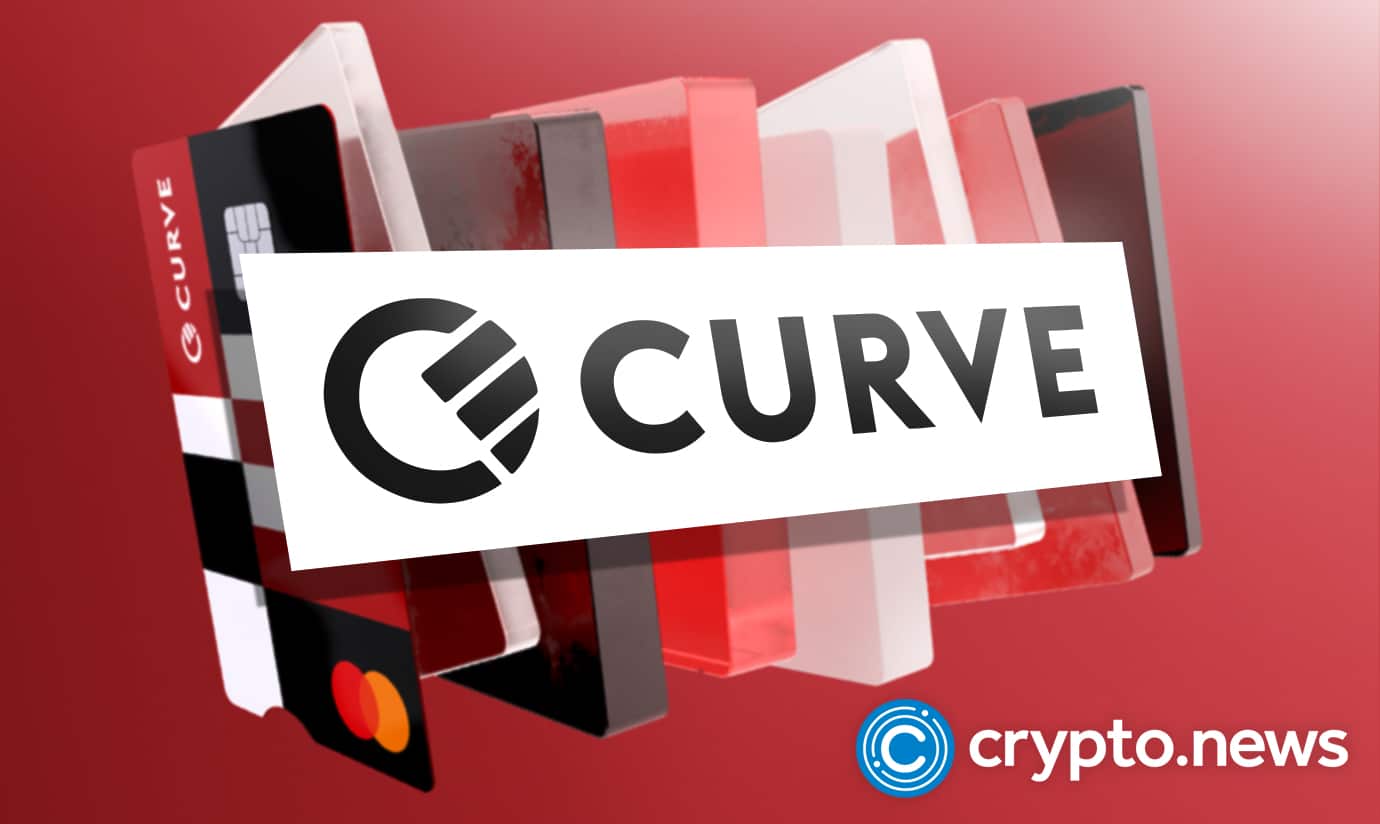 Curve.com is a financial technology (fintech) platform launched by Shachar Bialik in 2015 that offers digital payment solutions services through its Curve card. The platform is registered under the Financial Commission Authority (FCA) regulation in the UK. It also has a mobile application that supports both iOS, and Android phone builds.
As a payments solutions platform, Curve aggregates multiple payments cards while leveraging its mobile application to allow users to make withdrawals and payments from its native card, the Curve Card. It lets a user "switch the bank card they paid with after completion of each transaction."
Curve.com is one of the many platforms filling the void of the payment services providers in the digital economy. Though the crypto space seeks to replace the traditional finance sector, it may not realize that dream sooner since the traditional financial sector's stability is a force to reckon with. Therefore, one of the easiest ways to attract users to digital economies is by bridging the old and the new financial infrastructure.
Curve is such a bridge. This online banking platform allows users to load existing credit and debit cards on their mobile application to connect them to the Curve card. By connecting to the Curve card, users can now "double-dip" rewards and also receive Bitcoin (BTC) as additional rewards.
Below is more information on what Curve.com does and how it helps bridge the two worlds of finance (traditional finance and the crypto space).
Company Overview
Curve.com is a fintech company that Shachar Bialik launched in 2015. It is based in the UK and is registered with the FCA. It is a payment solutions company that allows users to consolidate different banking cards through their mobile application. It also connects to the crypto space by giving its users cashback in fiat and BTC.
The company raised $2M in December of 2015 from a seed funding round. Now it has over 30 main investors. It used to support different cards during its launch time, but in 2016, it announced that it would cease supporting American Express payment methods. It won the best startup in 2017 at Wired Money while still in the beta testing phase.
The company was later launched in Ireland in 2018 while maintaining its headquarters in London. Its card transactions are made through the Mastercard network and can be made using an EVM chip, contactless payment, or magnetic stripe. It also has a "zero fees" feature introduced in 2018 for spending internationally.
The platform also offers Curve Customer protection that covers all credit and debit card payments through the Curve card up to £100K. That protection gives users an extra layer of protection for disputes with merchants or unauthorized use of the Curve card.
Difference Between Curve.FI and Curve.com
There are several key differences between Curve finance and Curve.com. Curve Finance was launched by Michael Egorov, a Rusian computer scientist, as a crypto DEX to serve in the DeFi sector. The platform is an Automated Market Maker (AMM) that allows trading crypto assets through liquidity pools.
Curve Finance also allows its users to stake and add liquidity, thus earning passively from their crypto holdings as they continue holding them.
On the other hand, Curve.com is not a crypto exchange platform; rather, it is a digital payments services provider. The platform offers cashback to its users in Bitcoin and fiat through its mobile application, making it a fintech company.
"Now, customers are able to take control of their money and earn cashback through Curve, but we are empowering them further by offering cryptocurrency rewards too in the most accessible way possible,"

CEO Shachar Bialick said in a press release.
Key Features of Curve.com
Curve Cash Rewards Program
Curve.com has a cashback protocol where users can receive about 3 percent of the money they spend as a reward. It offers the 3% cashback in Bitcoin on the eligible purchases, higher than Visa, which offers only 1.5% and not in cryptocurrencies.
Exposure to the Crypto Space
Curve.com offers cashback to its users in the form of BTC. These features allow the platform's users to interact with the crypto space.
"We know that millions of people worldwide already hold cryptocurrency but, for many, it remains a complete unknown," Bialick said in the release (sent to Bitcoinmagazine). "Curve has evolved to offer a route into the cryptocurrency world for the ever-growing 'crypto-curious market.'"
"We have to give the masses easy entrance into the Bitcoin system," Bialick said. "The way we lure them in is to give them something they know."
Insurance Services
Although Curve is not covered by the Financial Services Compensation Scheme (FSCS), it provides cover to its customers for trades of up to £100K.
Curve Flex
Curve flex allows users to get refunds of transactions and spread the cost over 3-12 month installments.
Free ATM Withdrawals Abroad
Curve card allows for feeless withdrawal of upto 200 Euros a month from ATMs in countries other than the ones it supports. It also has a protocol that allows its users to get a limit of up to 500 Euros for free interbank exchanges, after which it starts chargings a 2% fee.
Loyalty Cards
Curve allows users to add loyalty cards through its app, similar to bank cards. The user can work with the Curve card only by adding these cards, making it easier to shop.
Linking All Cards to One for Worldwide Coverage
Curve allows users to link their Mastercard and Visa bank cards through its application. Users are given Curve Cards that stand in for the linked cards making it easier to use one card for shopping rather than a bunch. The platform has also made it possible for use across the globe.
What Are the Currencies and Countries Supported by Curve.com?
Although Curve.com functions like a banking solutions company, it is different from typical banks in that it does not require users to open banking accounts. Therefore, it does not have any currencies to choose from for its trading account. Instead, it supports all existing Mastercard and Visa bank cards linked through its app and whatever currency they support.
The platform currently supports bank cards in the following currencies:
DKK, HRK, HUF, ISK, PLN, RON, SGD, INR, RUB, AUD, BGN, CZK, GBP, EUR, USD, CNY, JPY, HKD, NZD, SEK, ZAR, NOK, BRL, CAD, ILS, CHF, SGD.
If a user selects to trade with any other currency, they are charged in GBP. It also allows users to change the currency they want to be charged, although foreign exchange fees may still apply. The platform also does not support the top-up of funds as it does not have any bank accounts to hold them; instead, it leverages the underlying cards.
Curve is available in the 31 countries of the European Economic Area, which are AT, BE, BG, CY, CZ, DE, DK, EE, ES, FI, FR, GB, GR, HR, HU, IE, IS, IT, LI, LT, LU, LV, MT, NL, NO, PL, PT, RO, SE, SI, SK.
How Does Curve.com Work?
Since the platform explains that all one needs to do is connect their Mastercard and Visa banking cards to their application for integration with the Curve card, a keen eye may want to know more. Below is a summary of how the platform works, integrating with different cards and executing payment requirements.
A given Curve card is linked to a bank account that holds e-money. Wireless Card Solutions LTD issues the account, and the linked cards are used to load the e-money account.
When users hand in the Curve card to settle payments, they purchase e-money for the amount needed to be settled.
The e-money is then loaded to the account linked to the Curve card in question and used to settle the transaction.
In the transaction, Curve plays a merchant's role, and the bank statements will reflect the money transfer as 'CRV-Merchant Name.'
The card issuer also received the Merchant Category Code (MCC) to identify the spend categories and determine if the cash transfer was a withdrawal.
Additionally, Curve.com has no arrangement with the issuer banks, and the relationship between the card issuer and the user remains the same.
Does Curve Have Spending Limits?
Currently, Curve has spending limits based on day/month/ year. The limits are high enough to cater to average users but could be limiting if a user plans to purchase costly items. The platforms spending limits are as follows:
200 Euros cash withdrawal in a day
2,000 Euros daily spending limit
10,000 Euros withdrawal limit is 365 days.
Additionally, the platform warns that a new user may not automatically qualify for the above limit since they increase the limit according to a user's spending history. This standard limit is for the Blue card users, but the Black and Metal card users may have much higher limits as detailed in their mobile application.
Is It Safe to Use Curve.com?
Curve.com is one of the most secure payments solutions platforms since there is no time that the funds are stored online. As explained above, Curve does not have a bank account, which keeps the users' funds intact and safe from cyber attackers. The platform also does not store the card details in the applications; and it stores them in another encrypted format. Curve also does not share information with the retailers.
Curve card is issued by Wireless Card Solutions Ltd, which provides the necessary e-money services to complete the transactions. It is also under the regulation of the UK's FCA making it easy to find help from the authority in case of any controversies. These measures make transactions through Curve card secure.
What Is in the Future for Curve.com
According to Curve CEO Shachar Bialick, payment companies have to allow users to access the crypto space easily. He even attended the Bitcoin Conference of 2022 and highlighted that they have a vision of what could be layer 3 for Bitcoin-based payments. Bialik explained that if Layer 2 is thought of as a system for data transmission, then Layer 3 will most probably be a system for Data aggregation.
In Layer 3, usable data relevant to the monetary system will be combined and used in one central location to be freely accessible to users. As a result, it will help in connecting more users worldwide. Bialik explained that Curve realized this case by aggregating bank cards and accounts to allow users to pool their funds together and cut on the management needs.
He said that Curve would realize its envisioned layer 3 by allowing its users to connect all their bank cards and give them access to digital wallets and exchanges for spending their Bitcoin. He called this plan "One card to rule them all."
Final Word
For every economy to stand, there must be a functional economic model. All economic models leverage financial services to ensure that payments are made accordingly and for the circulation of currencies to be seamless. Before the internet came, fiat and other means of exchange like barter trades ruled the markets. With the introduction of the internet, people began exploring how financial systems could become more flexible.
Some scientists like Wei Dai, Nick Szabo, and others went before their time and created projects that would support the exchange of currencies over the internet. Due to limited technology and other factors, most of these projects did not reach the realization stages. However, some lower but realizable projects like wire transfers, bank cards, and mobile monetary systems were done.
These projects have been holding the world's economy for a long time now. Most available payment solutions providers like Visa, Mastercard, Curve, Starling, and Monzo utilize them. However, newer innovation has come up with the introduction of digital assets.
Now people can transact using cryptocurrencies like Bitcoin more flexibly than traditional finance ever could. As a result, layer 2 financial services providers seek to introduce blockchain technology in transaction processes. This development is an opportunity to explore investment opportunities in the crypto space and the stock exchange market (stocks tied to blockchain companies). However, it is best to DYOR research before investing in any project tied to the crypto space as it is highly risky.