7 Platforms Offering  'Free Crypto Money' in 2022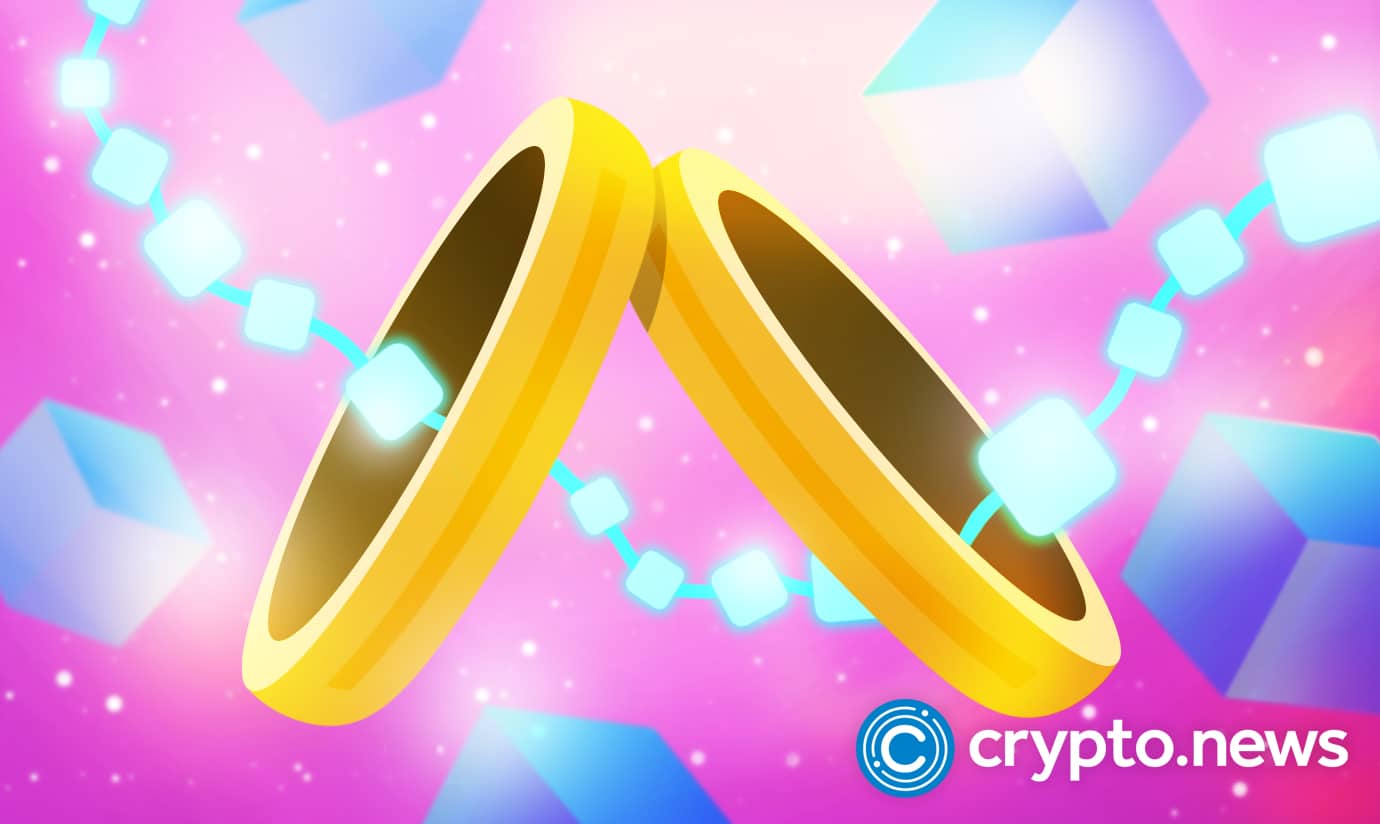 Crypto cashback is the money paid back to customers in cryptocurrencies after using certain platforms, while giveaways are reward systems for the customers. Different crypto platforms offer free money to their users through these programs, which is also increasing among other platforms like the e-Commerce sector.
Currently, The world is facing a tough time with inflation, and poor performance in the stocks and crypto markets is at its highest in months. This has resulted in many people sinking into poverty or lowering their standard of living as costs of living have risen. However, normal day-to-day activities like shopping and crypto trading are still occurring.
Since some of these trading activities are critical and must be attended to, it is best to explore ways in which they can be made more profitable or less costly. One of the ways to achieve this is by exploring methods to earn giveaways, bonuses, and cashback.
While it feels lazy to want to seek out free funds, it is not. The involved platforms set aside these funds to incentivize traders to explore digital solutions more. They can also be good ways of accumulating wealth slowly over time. The main concept of accumulating wealth over time through purchases of small amounts of assets is derived from the Bitcoin community that engages in stacking sats.
This community encourages people to buy Bitcoin with small regular amounts of money over a long time. Different platforms are building on this strategy to incentivize users to invest or spend their money through them. For instance, large payment companies like Curve.com and PayPal are giving cashback to people either in crypto or with a choice to buy crypto with zero transaction fees.
Crypto exchanges also give bonuses, giveaways, and cash back to users who satisfy certain requirements. Although the funds given through these programs are in small amounts, they could grow exponentially if the user takes the necessary investment steps. The best advice is to use the cash backs, bonuses, and giveaways to stack crypto holdings.
Here is information on why one should get involved in stacking crypto holdings and offers like crypto giveaways.
Why Crypto Cashback and Sat Stacking?
Crypto cash-backs and the stacking of crypto assets can be essential players in building balanced crypto portfolios. While talking of balanced crypto portfolios, we refer to structured portfolios to show diversification and risk management. For instance, a wise investor cannot fill their portfolios with shitcoins and memecoins only.
Even if these coins have a history of making millionaires over a very short period, they also have a history of suffering from pump and dump. That means all those locked bought in during a pumping season and the coin that was dumped before they could exit are left in losses.
However, some memecoins like Shiba Inu (not financial advice) have a strong team structuring how to make them gain utility in the real world. Even if coins like these suffer sell-offs, they still attract new investors. Cryptos like Ethereum and Bitcoin are viewed as assets with a store of value by institutional investors. That means they have a chance at continuing with their dominance.
Therefore, an investor could use the cashback to invest in risky coins like memecoins to avoid being affected by huge losses. This would balance their portfolios as they accumulate risky assets at almost zero prices. The investor can also choose to invest in their favorite Altcoins or Bitcoin using bonuses and cash backs.
Here is a table on platforms that offer crypto cashback, bonuses, giveaways, gift cards, and other promotions and how they work.
Platform
Offer
How it works
Huobi
$170 welcome bonus
30% rebates of fees after referring someone

Special and seasonal giveaways

Huobi card cash backs of around $2.5%

Up to $700 bonus for new accounts

Bonuses on personalized tasks

100 USDT and 30% fees commission for referrals
Huobi is one of the best crypto exchanges. It has a great reward system that could boost any trader's account. It usually offers a $170 welcome bonus. However, it is offering more at the moment. After registering and completing the verification process, an investor is given beginner tasks that could earn them up to $700 if they complete them within 48 hours. It also has other personalized bonuses like Binance that depend on certain trading targets. The exchange also offers seasonal giveaways, which it communicates to its investors through the notifications portals. The exchange also has a referral program and a visa card for shopping purposes. The visa card gives cashback of around 2.5%. All that is required of a user to access these and other offers are staying updated on what the exchange is doing after registering with it.
SoFi
Chance of winning up to $1000k in free stock in the SoFi Invest Claw promotion


Up to $100 crypto bonus in Bitcoin for crypto trading

Seasonal rewards and promotions

Get $15 give $15 crypto referral program


Get $300 for checking and savings.


Get $10 from credit score monitoring.
SoFi is a financial services provider in the US. That means it provides almost all of its services to US citizens. All that is required to start receiving rewards from SoFi is registering with them, following the procedure of acquiring the SoFi card and staying posted on its latest developments. This platform's reward system works in different ways. Some rewards are given based on trading targets, others on seasons, and others for social-economic purposes like referrals meant to increase its user base. The platform also allows users to purchase crypto fee-free from the money accrued in the reward programs.
Coinbase
4% cash back for using the Coinbase card

$10 bonus for trading the first $100 worth of crypto

Up to $120 in rewards


$5 for welcoming new traders


$10 for referral bonus where the friend account must trade within 180 days of account registration

Seasonal bonuses and giveaways


Coinbase crypto exchange requires one to fill in their AML/KYC details. After that, they send $5 as a welcome bonus to the first-time account. They also allow the new users to earn up to $120 in rewards. The exchange has another referral system that requires the referee to deposit some funds within $180 days. The program gives a reward of $10. It also has seasonal rewards announced through the notification portals and the exchange's blog page.
KuCoin
Get a $510 welcome bonus upon signing up and completing tasks.

Trading challenges (expires on 30th May 2022 )

Reward programs for specific trading options

$20 for trading $200 using a bot (expires on 30th May 2022 )

Win up to $45 for trading $10K in futures (expires on 30th May 2022)


Win up to $52 in USDT + 82 USDT trial funds for trading $10K in Margin option


Win $20 for trading $100K in a week (Expires on 30th May 2022)



KuCoin has a rather simple registration process that only requires KYC details upon using bank cards to transact. After the registration process, the new user is eligible for several rewards after completing some well-prepared tasks that allow them to earn up to $510. The tasks have several assignments that the user must complete to earn money. After that, they can spend the claimed money in whatever way they want. The exchange also has seasonal rewards, some of which are based on competitions and trading targets. To be updated on the exchange's latest offers, it is best to check your notifications after signing up and going through their news page. Remember to follow the rules, as all rewards come with rules on eligibility and the claiming process.
FTX
Welcome bonus of $25-400 for the first deposit

Get 25-40% off your referees' fees.

FTX Visa card offers investment returns rather than cash backs



Though FTX has fewer giveaways, it still excels in some. There is a welcome bonus between $25 and 400, which is claimed after the first deposit. The bonus is given according to the number of funds the user deposits. The platform also has a visa card that offers cashback as investment returns.
eToro
Deposit an initial $50 in a first time account to earn $50


3% cash backs on

$10 bonus for trading $100 in virtual currencies

Earn $30 for inviting friends eToro after they deposit $100. The amount is given to both accounts





eToro is a marketplace for digital assets, including stocks. It has several programs that its users could leverage to earn free money. After a successful registration through a broker, the investor is given a $50 reward if they deposit over $50 on their first time. It also allows the investor to refer their friends who earn $30 each if the referee deposits over $100. The platform also offers the investor a $10 bonus after completing the trade of $100 for the first time. It also gives cashback to its users in stocks and cryptos of choice.
Robinhood
Cash rewards ranging between $5 and $200

Seasonal cash giveaways

$10 sign in bonus (varies seasonally)

Reward coupons and $15 cash back on Swagbucks

Earn a 10%-100% weekly bonus paid in desired cryptos and stocks for using the Robinhood card



Robinhood works similarly to eToro as it supports both cryptos and stocks. However, it does not require its users to open accounts through brokers. It has a direct touch with them. It has offers like a $10 sign-on bonus, seasonal giveaways, 10-100% cash backs on using the Robinhood card, etc. These reward programs come with instruction sets and rules governing how they operate. Also, it is best to keep checking the platform's latest announcements for its reward programs.
Platforms That Could Help in Stacking Crypto Holdings Through Their 'Free Money'
Huobi
Huobi is one of the best crypto exchanges, with a daily trading volume of around $4.85B. The exchange is also highly rated, with an impact score of 8.16. It is one of the best to use in trading crypto as it offers different services, including derivatives and spot trading options.
The exchange also allows users to accrue assets through its rewards program. It has a welcome bonus of $170 for the first sign-ups. This reward is given after a user has successfully registered the first-time account with the platform. The rules for participating in this giveaway are as follows:
Participants of the "Welcome Bonus" should be only new users.
Users must finish the new user tasks within 15 days and redeem their bonus within 30 days.
Users must redeem the bonuses individually after completing each task.
Each bonus can be redeemed only once.
Huobi Global claims the right to disqualify users who engage in fraudulent practices or revoke accounts for any confirmed multi-account registration.
Users from mainland China, Venezuela, Singapore, Iran, North Korea, Cuba, Syria, and Sudan are not eligible for this campaign.
The exchange also has a program that offers rewards for users who choose to refer others. The rewards for the referral program change from time to time but there is always a total base reward to be shared among users on a first-come, first-serve basis.
Currently, the exchange is offering 100 USDT for every successful referral. It relies on referral codes like (8xrq5223) which are entered alongside the login information during the registration process. The exchange also offers the users who refer their friends 30% fees rebates of the users they refer.
It also has seasonal giveaways and bonuses that are always tied to certain competitions. These giveaways have large pool sizes of around $2000+, split among the winners. Users can also access a 2.5% cashback on their trades using their Huobi cards. All needed to participate in these bonuses and giveaways is to sign up and have the account successfully registered.
Sofi
Sofi is an online bank based in San Francisco, America, and works as a personal online finance company. It provides financial services and products like student loans, auto refinancing, credit cards, mobile banking, mortgages, investing, and personal loans. These services make it one of the most sought-after financial services providers in the US by people of different ages and social groups.
This platform has also entered the crypto space by allowing users to trade BTC, ETH, and over 25 other crypto assets. It also supports bank cards, including the SoFi card that users can purchase cryptos and other products.
The platform has some of the best reward systems in the world. It offers $30 for referrals, and both parties get $15 each. It also has other offers like up to $100 in investing in crypto. This reward program has tiers where investors are given certain cash amounts to hit the trade targets, with the maximum gift payable being $100.
It also offers $10 in rewards for credit score monitoring and $300 for checking and savings. The $300 reward for checking and savings is seasonal and will expire on the last day of May 2022.
Investors also have a chance of winning up to $1000 in free stock through the SoFi InvestClaw promotion. To be eligible for these and other rewards, including the seasonal ones, an investor should sign up with SoFi and follow their rules for every promotion and giveaway.
Coinbase
Coinbase is a crypto exchange platform that offers different services, including margin trading. This exchange is among the best in the world in trading volumes and has some promotional features like giveaways and cashback.
It has a reward system that is worth looking into. The reward system operates with different modes, all of which aim at increasing the trading activities of its users. It has rewards like welcome bonuses, referral programs, trading targets, seasonal rewards, etc.
These rewards have qualifications that the users must meet to be eligible for them. For instance, its referral program gives $10 and is only eligible for an account that refers others. There are also rules accompanying the rewards for a referral reward to activate; the referee must start trading within 180 days of account activation.
The platform also has a visa card that can be used for trading on it and shopping purposes. This card has a cashback of 4% higher than most cards out there. It can be a good way of recollecting the money paid through it and stacking crypto assets.
KuCoin
KuCoin is another great crypto exchange. It has some of the best 'free money offers and challenges in the crypto space. After successful registration, it gives the user a 5 USDT coupon and a task worth $510 to complete in a week. The challenge is formed by tasks that familiarize users with the exchange while earning them free money.
It is also hosting trading challenges which will end on the 30th of this month. These challenges are as follows:
Earn $20 for trading $200 using a trading bot
Earn $45 for trading $10K in the futures section
Win up to $52 in USDT and an additional $82 trial funds for trading in the margin trading option.
Earn $20 for trading $100K
It also hosts weekly challenges that activate shortly after the previous ones expire. This exchange's reward system is worth researching on.
FTX
Sam Bankman Fried's FTX is also among the major ones that can earn an investor free money. This exchange has several rewards and bonuses for its users, even though some have stayed for a long time without being renewed. For instance, it has seasonal rewards, but it gave them the last time it was in 2021.
However, it can still earn an investor some money in other reward programs. For instance, it has a welcome bonus that ranges between $25- 400. This reward system is dependent on tasks that the users have to complete after the successful registration of their account. The tasks are usually structured to help the investor learn how to use the platform.
It also has a referral program that earns the investors 25-40% of their referee's trading fees. This reward continues for life, which means that the higher the number of referees that one has, the higher the amount of money they will keep earning as long as all involved accounts keep operating.
Like Coinbase and Gemini's competitors, FTX also has a Visa Card. This card can be used to purchase cryptos on the platform or shop in all outlets that accept visa cards. The card also works to give its users money back but not as cashback. The money is given back to its users as investment returns. That means that it comes to them as the asset of their choice.
Though the exchange does not have too many 'free money' offers compared to its competitors, it still allows users to cycle their money daily. Also, it is best to keep an eye on this exchange as it is in a period where it is active in enlarging its territory. That means it might soon introduce newer marketing strategies that include a more extensive rewards system.
eToro
eToro is a digital trading platform dealing with virtual assets, including stocks. The platform relies on brokers for operation. That means accounts operating on eToro are opened through third-party organizations. These brokers may also have their reward systems, but there are still official ones from eToro. Here are some of the current rewards that one can get by trading through eToro.
After a successful deposit of $50 in the eToro account, it gives an extra $50 to be used in trading. That reward is automatic and does not have any tasks tied to it. After receiving the reward, the platform gives a further $10 for trading $100 in digital assets. It also has a referral program that earns its users $30 after the referee deposits $100 to their account. The $30 reward is also given to the referee.
It also gives 3% cash back on the purchases made on it. Such rewards are significant enough if they are used to invest in the right places and given enough time to mature
Robinhood
Robinhood is another digital assets trading platform much like eToro. It also deals with stocks and digital assets alike. This platform has listed some of the best crypto assets available and gives out 'free money to its users. It gives rewards in different methods, including seasonal giveaways.
The exchange also has a welcome bonus of $10 but can vary seasonally depending on the market conditions. Its users can also earn rewards for trading on it that vary between $5 and $200. However, the exchange warns that the chance of winning $5-10 is around 90%, with only 1% on winning the full $200 reward.
The exchange also has an offer that allows its users to earn 10-100% a week in cashback using the Robinhood card. This cashback is paid in desired stocks/ crypto, a great way to stack crypto holdings and practice Dollar Cost Averaging.
The exchange is also growing with time, showing that it may have even better offers in the future. Therefore it is wise to keep an eye on it after taking whatever rewards it offers to its users.
Final Word
The space has bonuses spread across different platforms, and such offers are a chance for investors to buy more coins without spending much money. Some platforms offer cashback and a chance to invest in them in the crypto space under zero fees. Currently, we are at a major dip, meaning that most coins are trading at over 50% under their All-Time High.
For instance, Cardano's ADA, which was trading at over $3 last October, is now at a mere $0.50. That means investing $10 at that time would have given about 3 full ADA coins. If the same amount was used to invest in the coin at the moment, a user would have about 20 ADA coins. If the investor holds these coins till the next bull cycle and sells at $3 per coin, they would have $60.
That means that although the giveaways, bonuses, and crypto cash-backs that are going on now seem small, they may be significant over time, depending on how they were invested. Therefore, it is good to explore crypto platforms that are offering free cash and invest it in certain projects.
For instance, Huobi has a $170 welcome bonus for its users. Such a bonus could be used o acquire several coins in the current dip. FTX also has a deposit bonus that gives its users about $25 to $400. Another platform, Sofi, also offers $10 in rewards upon purchasing crypto worth more than $25 using their card.
These are a few selections of platforms that offer free money to their users for completing tasks. Others like Binance, Fold App, and BlockFi with even higher offers exist. Therefore, investors should research them to find the ones that make their trades most profitable. Also, they should be cautious as some projects may offer high cash backs and rewards and end up being scam traps. Therefore, it is advisable to only tap the rewards from well-known and verified platforms.