FBI Investigating 130 Crypto-Related Cases, Agent Says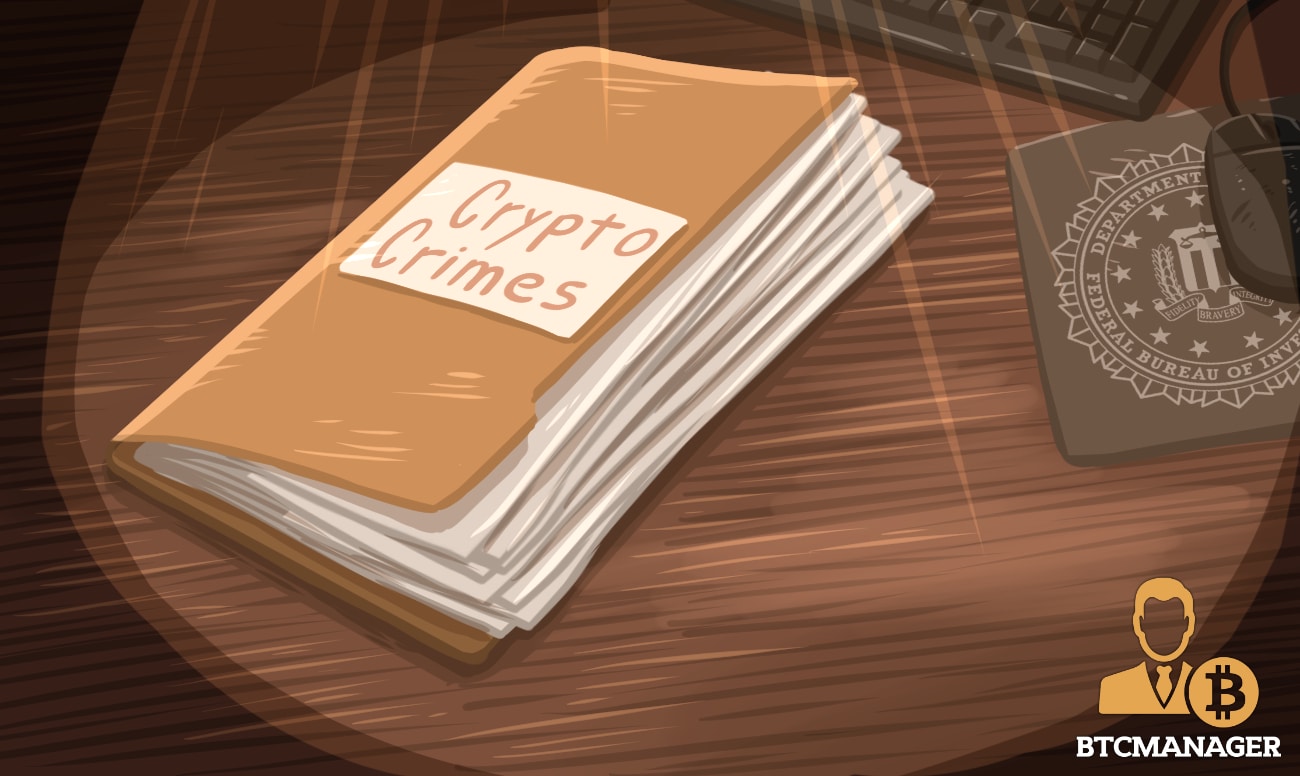 Since its beginnings, the virtual currencies industry has attracted some dark elements because cryptocurrencies offer a convenient and private payment method. Drug dealers, human traffickers, and other shady characters who operate via the "deep web" or "dark web" frequently use cryptocurrencies as a means of payment. The most popular virtual currencies for these illegal transactions are Bitcoin, Litecoin, and Dash.
Human Trafficking, Drugs, Kidnappings, and Ransomware
The Federal Bureau of Investigation (FBI)  is working on 130 investigations involving cryptocurrencies, Bloomberg reports. Supervisory Special Agent Kyle Armstrong provided this information, speaking at the Crypto Evolved conference in New York on Wednesday. Armstrong heads the FBI's virtual currency initiative.
According to Armstrong, these cryptocurrency-related crimes involve human trafficking, extortion, kidnapping cases, and ransomware attacks. Armstrong mentioned that virtual currency cases currently make up "a small sliver" of the thousands of cases the agency is investigating, but that the FBI has noticed a rise in criminal activity associated with cryptocurrency.
He mentioned that cryptocurrencies are also associated with illegal drug purchases, 10% of which worldwide, go through online marketplaces. The agency links the dark web with the rise in opioid abuse and is thus focusing significant attention on this arena.
In terms of investigating virtual currency crime, Armstrong stated that the anonymous nature of cryptocurrency transactions can complicate legal investigations. However, he said, blockchain technology also makes transactions easier to trace than cash.
The FBI and Cryptocurrency Crime
The agency has been dealing with crypto-related crime for several years, though the virtual currency initiative is only three years old. In 2016, the FBI and the US Department of Justice arrested a man accused of stealing hundreds of thousands of dollars in Bitcoin. The 32-year-old later waived his right to an indictment and pleaded guilty at a Connecticut court on June 27, 2017, for charges of operating a deep web phishing scheme. He also pleaded guilty to money laundering and fraud.
The FBI had continuously investigated Richo's illegal operations on the dark web since 2013, determining that he stole users' log-in credentials through fake login pages and took Bitcoin from multiple dark web accounts. The investigators estimate that he stole an amount of $365,000 worth of Bitcoin.
FBI's Pressure on Social Media Companies
In January, social media giant, Facebook, updated its ads policy, prohibiting advertisements that promote cryptocurrencies and ICOs. It later became clear that this decision was the result of FBI pressure. The same forces also pressured Google and Twitter to introduce the same ban. Google gave in and announced the ban in March, and the policy came into effect in June 2018. Despite FBI claims that they were trying to prevent ICO-related scams, the public has had overwhelming criticism for the companies acquiescing to FBI pressure.