Feds Lost Millions in Bitcoin Acquired From Criminal Investigations of Helix Mixers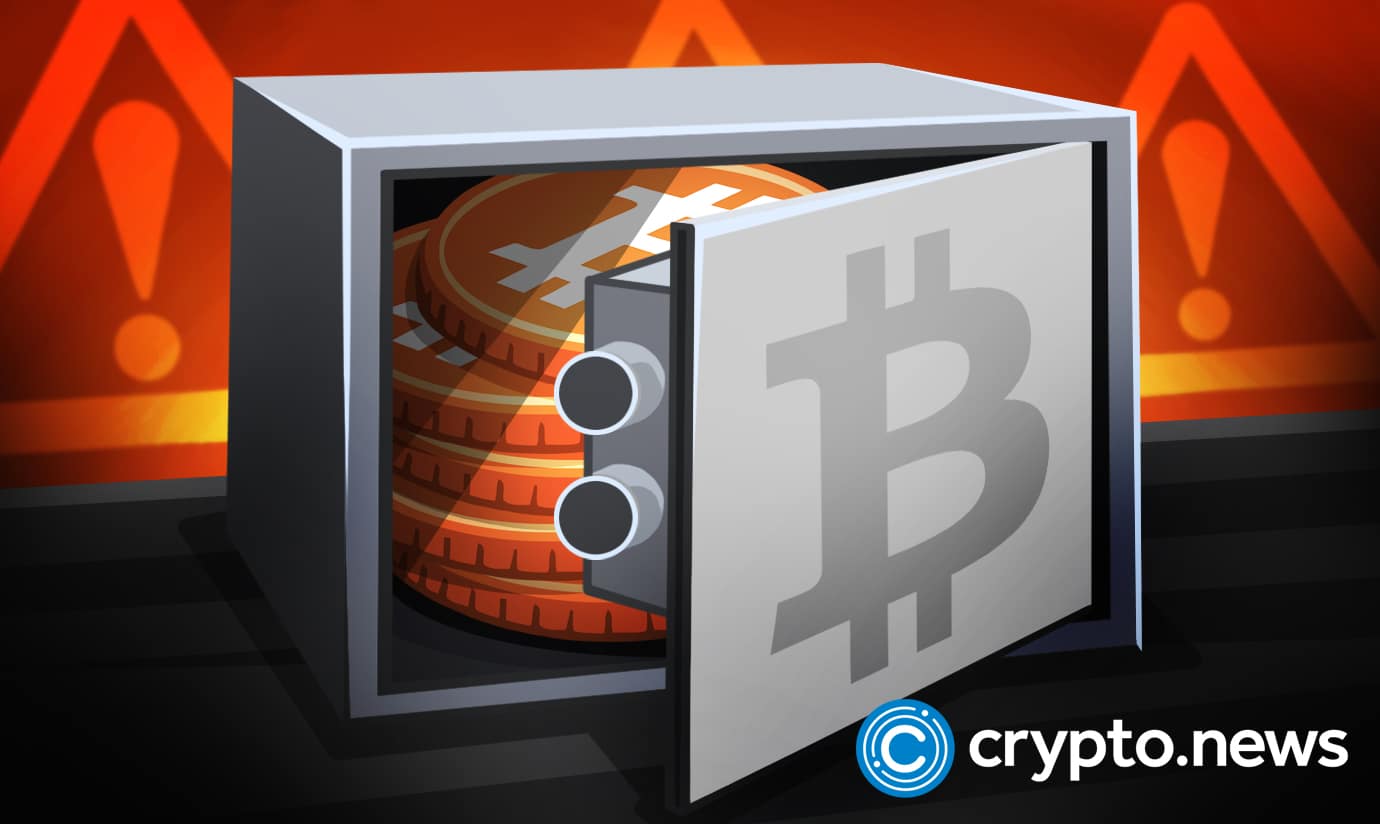 Recent reports indicate that over $5 million worth of crypto tokens were stolen from a storage device held by the Feds. According to Bloomberg's reports, the Feds acquired this amount from criminal investigations into Helix Mixer.
Feds Lock up a Storage Tool With Millions of Crypto
According to the story given via Bloomberg, the Feds had locked up the digital assets in a storage device. The reports indicate that the funds were ill-gotten.
Millions of crypto assets were stolen in storage, and Gary Harmon was accused of the theft. According to prosecutors, while Gary was in a bathtub full of dollar bills, a photo of him was taken by his cellphone. Reports indicate that the photo is enough evidence of Harmon's wrongdoings.
Accusations by prosecutors indicate that Harmon remotely stole some Bitcoin stored in a computing device that was already in the control of the government. The government seized the computing device for illegalities. However, Harmon the accusations indicate that Harmon illegally swiped the Bitcoin remotely.
A court document states that;
"The defendant Gary James Harmon has been indicted for remotely accessing and absconding with 712.6 BTC from the subject wallets, representing property that was seized pursuant to a lawful warrant and subject to criminal forfeiture in pending proceedings against Larry Harmon."
Further reports show that the funds stolen were initially brought to the feds by Gary's brother, Larry Harmon. The reports show that about 713 Bitcoin tokens, worth over $5 million at the time of the theft, were taken away remotely while held in an evidence locker. The wallet in question was a Trezor 1 hardware wallet.
Feds Lock up a Storage Tool With Millions of Crypto
This entire case began when Larry Harmon, the elder brother, was caught on accusations of money laundering and operating an illegal crypto mixer Helix. This Helix tumbler was designed mainly for Bitcoin mixing services. This tumbler enabled many customers to send bitcoins while concealing and obfuscating the transaction origin.
According to reports, the Helix exchange helped investors transact about 354468 Bitcoins, worth over $311 million. The investigators managed to acquire the Trezor wallet holding the crypto coins.
However, while holding, the funds in the wallet were milked dry. According to a court-related document;
"Beginning on, or about April 19 2020, and continuing through on or about April 24, 2020 IRS-CI observed a series of eight bitcoin transactions from the 16 subject wallets into new bitcoin wallets previously unknown to law enforcement… The transfers totalled approximately 712.6003 BTC."
The defendant Gary Harmon, who initially lived a modest life even at some point in 2020, receiving unemployed benefits, started going on a spending spree. He sent most funds via Bitcoin mixers like Chipmixer.com and Wassabi wallet. Government agents traced around 519 BTC through mixers. Gary deposited some other BTC in BlockFi finance company. The trial date was set for February.
Crypto Mixers in the US
Watchdogs and authorities in most parts of the world consider crypto tumblers as the primary money laundering agents. Just this year, US authorities banned another mixer service, Tornado Cash.