Tornado Cash Ban: U.S. Treasury Releases Fund Withdrawal Guidelines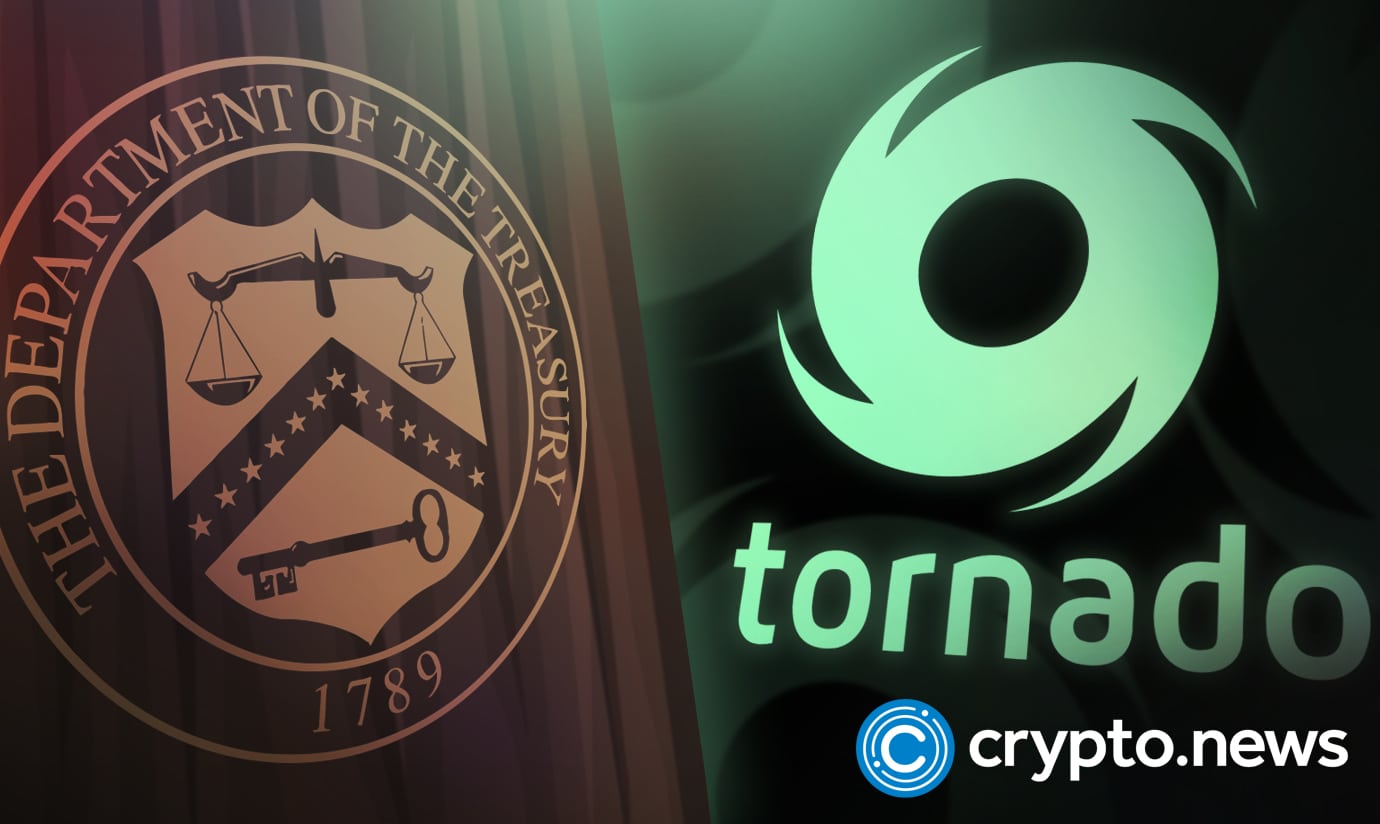 The United States Treasury Department has made it clear that U.S. residents and citizens who were unable to withdraw their crypto assets before the Tornado Cash ban on August 8 can now request a special license from OFAC to recover their funds. The Tornado Cash ban has continued to attract serious criticism.
Tornado Cash Fund Withdrawal Guidelines
In a bid to make it possible for legit Tornado Cash users whose funds are still locked on the platform to withdraw their crypto assets, the United States Treasury Department's Office of Foreign Asset Control (OFAC) added fresh guidelines to its "frequently asked questions" (FAQs) page on September 13.
As seen on the agency's FAQ page all U.S persons and entities who initiated a transaction on the mixer before its ban on August 8 but were unable to complete the process can now withdraw their funds by applying for a specific license from OFAC.
"U.S. persons should be prepared to provide, at a minimum, all relevant information regarding these transactions with Tornado Cash, including the wallet addresses for the remitter and beneficiary, transaction hashes, the date and time of the transaction(s), as well as the amount(s) of virtual currency. OFAC would have a favorable licensing policy towards such applications, provided that the transaction did not involve other sanctionable conduct."
The FAQs also addressed the issue of people trying to troll celebrities by sending them little amounts of ETH through Tornado Cash after the sanctions were placed. The FAQs note that while U.S persons "are prohibited from engaging in" any transaction that involves Tornado Cash, if a U.S. person receives a small amount unsolicited, they don't have to immediately report the transaction.
OFAC to Allow Interaction With Code But Ban Still In Place
OFAC confirmed that U.S citizens can interact with Tornado Cash's open source code without violating the placed sanctions. This action is in a bid to end weeks of speculation and debate about the sanctions' extent and how they "infringe" on the right to freedom of speech and expression.
"While engaging in any transaction with Tornado Cash or its blocked property or interests in property is prohibited for U.S. persons, interacting with open-source code itself, in a way that does not involve a prohibited transaction with Tornado Cash, is not prohibited."
The FAQs stated:
"For example, U.S. persons would not be prohibited by U.S. sanctions regulations from copying the open-source code and making it available online for others to view, as well as discussing, teaching about, or including open-source code in written publications, such as textbooks, absent additional facts."
So far, the Tornado Cash sanction has continued to attract criticism from all corners of the crypto industry, as concerns have been raised over many issues and the recent arrest of Alexey Pertsev, one of the developers of Tornado Cash (who was denied bail later on), has also sparked so much outrage.
In the same vein, Coinbase, the biggest cryptocurrency exchange in the U.S., has funded a class action lawsuit against the Treasury Department to defend legitimate users affected by the sanctions.